User Experience (UX) is a common concept in developing a website, application, or digital product. It refers to the kind of experience or journey you offer to your visitors and potential customers. What your users experience while on your website largely rests on its design. UX design is therefore crucial in ensuring valuable user experience and satisfaction.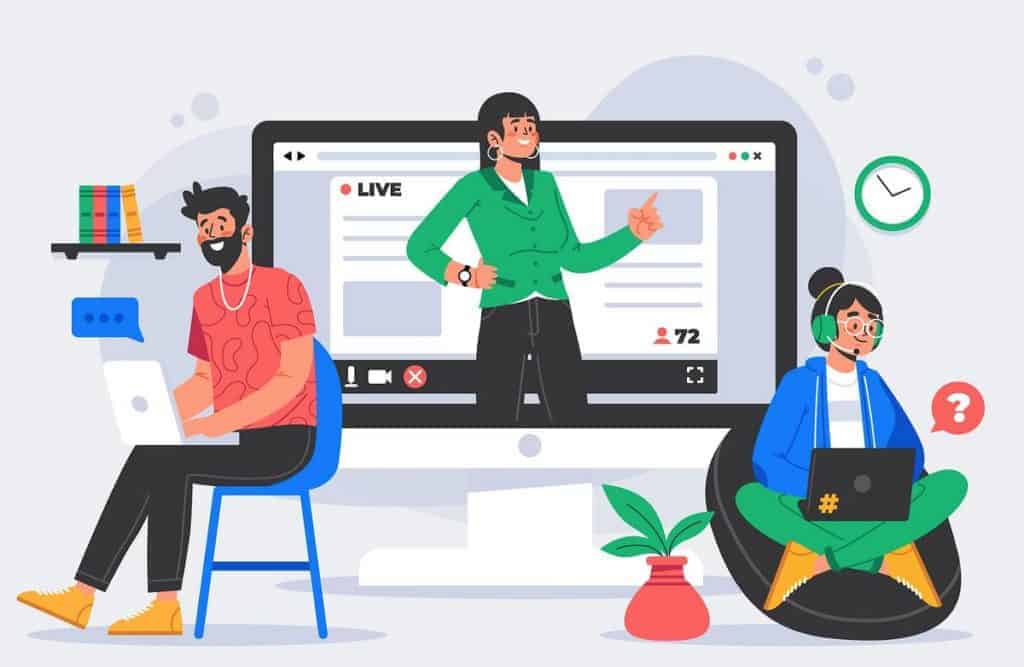 Hiring a UX design agency will help you keep up with your competitors. UX designers are professionals with the knowledge and skills to develop a web design that responds to users' needs and wants. They have a good understanding of the basic and advanced concepts of User Experience.
If you're new to UX design, this article is a great introductory guide for beginners who want to learn the basics of UX. Continue reading to discover the key concepts and principles of UX design.
What is User Experience (UX) Design
User Experience Design pertains to the process of designing a tech product, such as a website or application, that gives importance to providing users with a quality experience. The design does not refer solely to visual aspects like a web product's layout, color combination, text, and graphics organization.
Instead, it encompasses a wide range of features such as usability, accessibility, compatibility, and security, to name a few.
As the online arena for businesses becomes increasingly competitive, UX design becomes highly relevant and crucial in web development. Users rely a lot on their experience before they engage with a website, be it to buy a product, avail of a service, or respond to a call to action.
Thus, a website must catch users' attention and provide a worthwhile experience through an effective User Experience Design.
Key Features of a Good UX Design
Essentially, a good UX design is where users find value in the content and information you provide. To ensure that you have valuable information, you must have these key features in UX design.
Credibility – The information you provide your users must be highly reliable. It means you must only provide correct and accurate information from high authority references.
Usefulness – You must have new and original content that serves a purpose to the user. In other words, it must answer a user's need or query.
Usability – Your website must be intuitive and easy to use. Anyone visiting your site should know how to navigate it without any guide.
Findability – The valuable information you offer to users must be easy to locate. Users should not have a hard time moving from one webpage to another.
Accessibility – Your product must be accessible to all people, including those with disabilities. It must be inclusive to all people through special features that suit their unique needs.
Desirability – The desirability of a UX design encompasses a range of features, including branding, reputation, identity, and visual and emotional design.
Evaluability – The value of a UX design is the sum of all other key features of a good UX design. Your design must create value both on the developer's and user's end.
Meeting Users' Demands
One of the most basic concepts in UX designing is understanding and meeting users' needs. UX designers should develop their product design with users in mind. After all, it is called User Experience because your main goal is to provide users with value and a worthwhile experience.
Relative to this, user testing is extremely important in developing product design. You might think that you have created a creative and brilliant output. However, without testing it on a user, you will not know if you've created a credible, useful, usable, accessible, findable, and desirable product.
Plan The Hierarchy
Hierarchy in UX design refers to the arrangement of elements and web pages for easier navigation. It will help make your website more navigable for your users. But more importantly, planning your UX design hierarchy will benefit you as a UX designer.
You must plan two types of hierarchy – content hierarchy and visual hierarchy. The first one refers to the order of web pages and navigation menus. Visual hierarchy, on the other hand, refers to the order of information per page or section.
Consistency is Key
Consistency is an important concept in UX design. You must observe a consistent product design if you offer a range of products. This design will stick to your brand. It will also aid your users in navigating through your website. If you have a consistent UX design, users will no longer need to re-learn how to navigate and find what they're looking for.
Universal Accessibility
Another highly relevant concept in UX design is accessibility, which refers to how users with disabilities are able to use and access your website. The digital world is changing to become more inclusive of all people, especially disadvantaged users.
To penetrate your target market, you should consider people with visual, cognitive, hearing, speech, and physical disabilities in your UX design.
Keep it Simple
A simple but creative and valuable design is highly preferred for UX design. You should not over-decorate your website by misusing graphics, animation, and other design elements. Instead, you should focus more on the content and message you want to convey.
In a related manner, you should also keep your language and texts simple. Avoid technical terms and jargon that an average user will find incomprehensible.
Why Should You Hire UX Designers?
Knowing the basic concept and principles of UX design will give you a headstart in creating an effective and valuable product design. However, basic knowledge will not get you far; you need technical knowledge and expertise to stay competitive and relevant. Hiring UX designers is one way to create a unique and high-quality experience for your users.
Certified UX designers are experts in their craft. They have a deeper understanding of User Experience and User Interface. UX designers know every step of the design process by heart because they have been in the field for many years. If you're looking for an experienced UX designer, Limeup has a selection of the best ones in product design.