The technology powering Turnitin, the top platform used by schools and colleges to verify the validity of student work, is developing at the same quick rate as AI writing tools. Turnitin recently claimed that its technology can distinguish between writing that is produced by AI and writing that is aided by AI, such as ChatGPT.
Their flagship product, Turnitin Originality, is designed to carefully assess the originality of student work and can detect specific forms of writing that have been aided by AI. Also, recent product updates have made it possible to find AI writing in Turnitin's research and development facilities.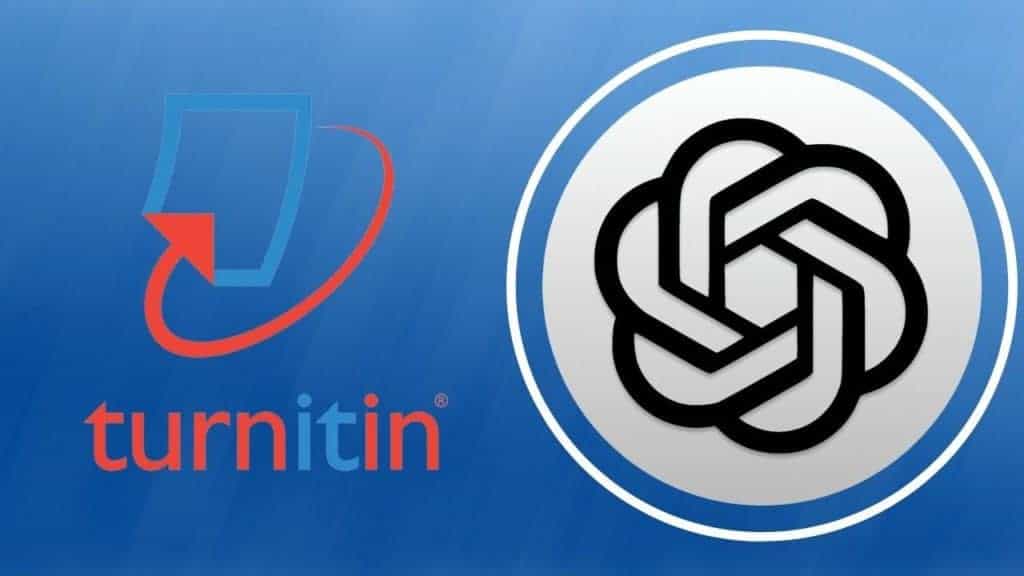 What are the issues posed by ChatGPT?
After its November 2022 launch, ChatGPT's free version quickly gained popularity for its thorough responses and solutions in a variety of subject areas.
Many colleges and universities have already prohibited the use of ChatGPT because of the concerns voiced by academicians around the world.
Noam Chomsky, a linguist, and philosopher from the United States, labeled ChatGPT, a sophisticated AI chatbot from OpenAI, as "essentially high-tech plagiarism" and "a technique of evading learning" in a recent interview.
He claimed that the fact that kids were exploiting advanced technology out of instinct to avoid studying was evidence that the educational system was ineffective.
Turnitin has found a way to detect ChatGPT
According to Chris Caren, CEO of Turnitin, academic standards will also change to address the issues provided by cutting-edge AI writing tools. Software advances for the identification of AI-generated writing have been in development for more than two and a half years.
Teachers can be confident that they will always have a tool to help them detect plagiarism and make sure that students produce original, authentic work because Turnitin's technology is always improving.
While ChatGPT and other AI writing tools have the ability to broaden students' perspectives, they also carry a danger resembling that of contract cheating. But, as Turnitin's technology advances to address these issues, educators can be confident that their student's work will be adequately tested for plagiarism even as AI.
When will Turnitin launch?
Turnitin said their artificial intelligence writing detector, which can reliably identify ChatGPT-authored content 97% of the time, will be made available "as early as April".
The Silicon Valley-based business will make the technology available alongside its well-known plagiarism detector, a move that some observers believe may increase requests for additional universities to forbid students from using AI.
Turnitin said their detector identifies 97 percent of ChatGPT and GPT3 authored writing, with a very low less than 1/100 false positive rate.
"Based on how our detection technology is performing in our lab and with a significant number of test samples, we are confident that Turnitin's AI writing detection capabilities will give educators information to help them decide how to best handle work that may have been influenced by AI writing tools," said Annie Chechitelli, chief product officer at Turnitin.
Is Turnitin effective against ChatGPT?
Startups have competed with Turnitin to create such a tool, but academic integrity experts have cautioned that many of them are highly inaccurate, making it difficult for students who are mistakenly accused of using AI on exams to justify their innocence.
Because it was "critical that our detector and any others limit false positives that may impair student engagement or motivation," Ms. Chechitelli stated that the detector had been "deliberately" trained on a sizable dataset of academic writing.
Few institutions have publicly stated their intentions to outright prohibit the use of the technology, but Mike Sharples, an emeritus professor at the Open University's Institute of Educational Technology, predicted that the development of detectors would lead to increased calls for the outright prohibition of AI essays.
Professor Sharples stated on Twitter that Turnitin needs the tool "to exist," but that its statements regarding the false positive rate had not been independently validated. "Can it be defeated with minor text tweaks? Or by running text through another AI to rephrase?" he questioned.
The company is "very happy to see productive conversations taking place across the education community about academic integrity and tools to ensure the authenticity of authorship," according to Eric Wang, vice president of AI at Turnitin.
He is certain that the technology will keep up with new advancements and capacities as AI writing develops, and they will continue to build and improve Turnitin's detector. This means that even with the development of sophisticated AI writing tools, instructors can rest easy knowing that the work of their students will be carefully vetted for plagiarism.