OpenAI's ChatGPT is a top AI chatbot for creating content, codes, conversations, and more. Because ChatGPT does not yet have an official desktop app, users, all over the world access it through a browser on their PCs and smartphones.
Even though the web browser method works well for most users, getting the ChatGPT desktop app on your PC is possible. If you're curious how to download the ChatGPT desktop app for Windows 10/11 PC and Mac, we have you covered.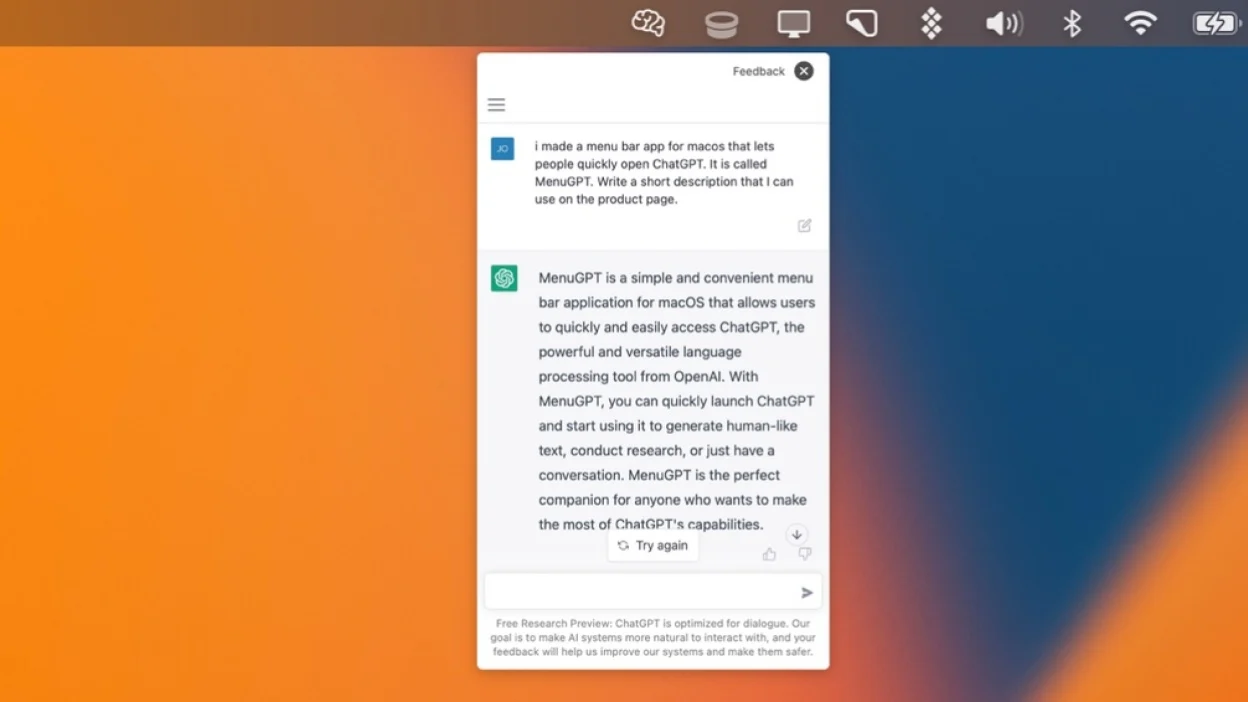 Does ChatGPT have a desktop app?
---
Yes, ChatGOT has a desktop app for Windows and other operating systems. However, OpenAI does not provide a desktop app. To create a desktop app, you must instead use a website wrapper of ChatGPT created by a front-end developer. This works almost exactly like a web browser.
Is ChatGPT available for download?
---
ChatGPT is not yet available for download from the OpenAI website. However, you can still use ChatGOT's website wrapper through a front-end developer, which works similarly to how you would use ChatGPT in a web browser.
ChatGPT for Windows can be downloaded from GitHub, an open-source application. Simply launch the GitHub site and download the most recent version of ChatGPT for Windows.
How to install ChatGPT on Windows PC?
---
If you want to learn how to install ChatGPT on your Windows PC, here's how you do it:
Step 1: You can get the ChatGPT desktop app from GitHub, which is an open-source application. As a result, you must first launch GitHub in order to download the most recent version of the ChatGPT installer for Desktop
Step 2: After downloading the file, you must open it and begin the installation process. When your ChatGPT Setup interface appears, click the "Next Button" to proceed
Step 3: On the following page, you must select your location and install the ChatGPT desktop app
Step 4: Click the "Next" button.
Step 5: Click the "Install" button to begin the installation process. The user Account control interface will appear on your screen. To proceed, tap the "Yes" icon
Step 6: The installation process will be done after a few minutes. After that, you must complete the ChatGPT Setup Wizard interface. You can also launch ChatGPT right away by clicking the "launch ChatGPT" button and then tapping the "Finish" button
Step 7: You can now access the desktop app using your registered email address. After signing into your chatgpt account, you can begin asking ChatGPT questions, creating content, having conversations, and more
Key Features of ChatGPT Desktop Application
---
ChatGPT's desktop application has all of the features and capabilities offered by ChatGPT. You can use the desktop app by tapping on the "New Chat" button and starting a conversation with ChatGPT on various topics.
Here are the key features offered by ChatGPT desktop applications!
Previous conversations are saved
ChatGPT keeps track of previous conversations between the user and the chatbot. This feature is accessible via the left-side panel of your screen. You can view all of your previous conversations, as well as the responses provided by ChatGPT, by simply clicking on the left panel. Furthermore, you can delete or rename a specific chat based on your preferences.
Regenerate Responses
Users can enable regenerated responses if they are dissatisfied with the answer provided by ChatGPT. To enable this feature, tap the Regenerate response icon at the bottom.
This feature allows you to like or dislike the response and provide feedback to help ChatGPT improve.
Export Function
This is an extremely useful feature that allows users to save a specific chat locally in a variety of formats. Chats can be exported in PNG image format, Markdown format, or PDF format. You can even copy and paste the responses.
ChatGPT can provide additional features on the desktop app, such as Light or Dark mode, in addition to the features listed above. This allows users to customise the app's appearance.
Conversations can also be deleted from the left panel. You must click on the left panel, confirm your action, and ChatGPT will clear all chats.
Can you use ChatGPT on Mac?
---
Yes, ChatGPT can be used on a Mac. ChatGPT can be accessed through web browsers such as Google Chrome, Firefox, and others; simply launch OpenAI's site, log in to your ID, and begin using the AI chatbot. You can get the ChatGPT desktop app for Mac here.
Because OpenAI does not yet have a ChatGPT desktop app, you must install the app from GitHub. Simply visit the website and download the most recent version of the ChatGPT Desktop app for Mac.
How to install ChatGPT on Mac?
---
To install the ChatGPT app on Mac, follow the steps outlined below!
Step 1: Launch GitHub and download the ChatGPT for Mac installer. Your screen will display the downloaded file. Double-tap on the file to begin the installation
Step 2: You must choose your location on the following page and install the ChatGPT desktop app. Click the "Next" button
Step 3: Start the installation process by tapping the "install button"
Step 4: The user account control interface will appear on your screen. To proceed, tap the "Yes" icon
Step 5: After installing the file, you must configure ChatGPT's wizard interface. You can also start ChatGPT right away by clicking the "start ChatGPT" button
Step 6: Log in to the app using your registered email address and you can begin using ChatGPT