Today, there are dozens of different ways to play games. In addition to the more traditional options of plugging a console into your TV or sitting at your desk to load up your computer,  smartphones, web browsers, VR headsets, and streaming services have given gamers a myriad of new options.
Because there are so many different ways to play games, the ways we buy them have also had to change. Much of this is down to changes in technology that have opened up new opportunities for publishers to make it easier to get their products into the hands of gamers.  Here's how technology changed the way we buy our games.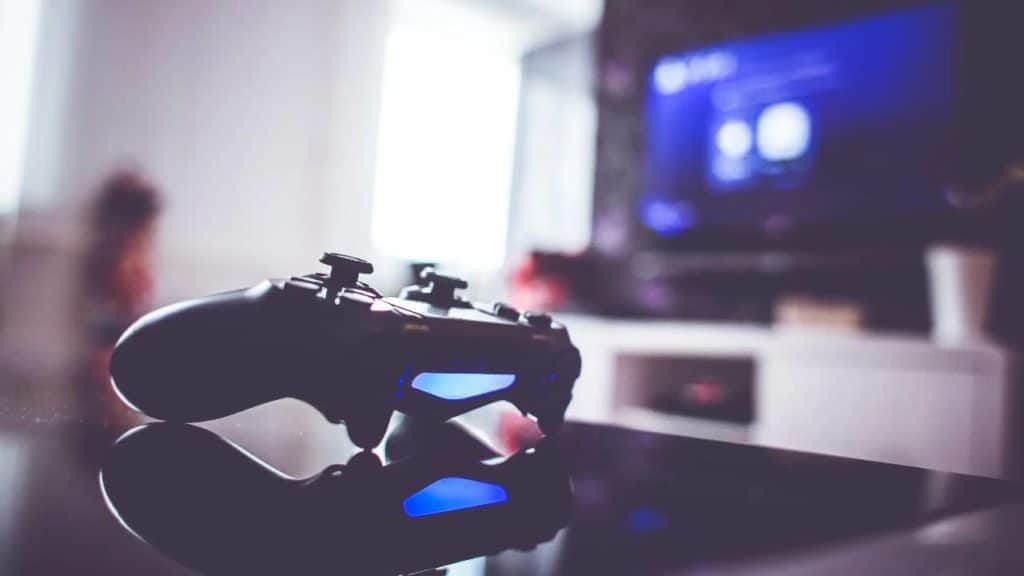 Early Days: Magnetic Media
In the early days of gaming, the only way to play games was to physically visit an arcade and feed coins into a machine to receive a few minutes of access. That changed when gamers could buy their own "home computers" and even game consoles. 
However, many early machines used tapes and diskettes that stored the content on magnetic strips or discs. While acceptable for the time, they were too small for anything more than a  few megabytes, so something better was required. Online casinos have also got in on the act, giving fans of card, table and slot games hundreds of variants. Some even run promotions that let players enjoy these titles through free spins. 
CDs and DVDs
Although some companies, like Nintendo, solved the problem by creating plastic cartridges crammed with circuit boards, these were still too small and limited for big games. The solution came in the CD, which can store nearly 500 times more data than a floppy.  This made the original PlayStation a massive success as its games were considerably more significant than anything on competitor machines. 
However, games quickly outgrew the CD, so the DVD increased around six times capacity. 
Digital Downloads
In recent years, publishers have done away with the physical games they've shipped their products on. Instead, they make them available online for players to download to their PC, console, smartphone, or VR headset.
This is much cheaper for the publisher as there are no manufacturing or physical distribution costs and fewer middlemen to pay commissions. It also means gamers can get their hands  (virtually) on new releases the second they become available, rather than waiting outside a  store in the morning. 
The format also means that players can trade in-game items like CS: GO skins with other people as they can be delivered digitally from one user to another. 
Digital downloads have also allowed us to enjoy games on our smartphones from anywhere in the world without having to schlep a bag of cartridges or discs around with us wherever we go.
Artificial Intelligence
The gaming industry is seen as a leader in the field of artificial intelligence, and other industries are following its lead. Starting in the mid-1980s, game developers began testing AI characters and have been striving to refine their emotional range and interactivity since then. Most games currently use predetermined rules to create a certain level of interaction, but advancements in technology are allowing for more advanced machine learning algorithms to be developed.
High-Definition Graphics
Online games rely heavily on visuals for their success. Back in the day, graphics were dull and lifeless – nothing compared to what we can play with today! From the Game Boy Color to current high-definition shooter and golf simulator games, technology has drastically improved the graphics that make up a great gaming experience. Graphics are now just as vital to video games, as water is to fish.
The advancements in graphics technology have made it almost impossible to differentiate between virtual and real gaming. Take, for example, the popular online football game Fifa – the realistic players and incredible graphics make it look like an actual match! This is all thanks to technological progress.
The Use of VR and AR 
VR and AR are the latest developments in technology that have revolutionised online gaming. With these tools, gamers can experience a life-like simulation of their game world. The first-person perspective provides an immersive gaming experience. Nevertheless, the cost and accessibility of these technologies have hindered them from becoming mainstream—for now. However, given time, VR and AR could soon become as ubiquitous as screens in the gaming industry. 
Gaming On the Go  
Technology has revolutionized gaming, making it much more mobile in nature. Smartphones are now the go-to device for many gamers and game developers have responded by creating games tailored to these devices. Nowadays, there is an abundance of user-friendly, immersive games available on smartphones that allows gamers to play anytime and anywhere with unprecedented flexibility.
Smartphones have become the most common device for playing video games. With online gaming like Stellaris titan limit, you no longer need to stay in one place or set up equipment to enjoy your gaming experience – you can move around while playing! Online gaming has made it easy and convenient for gamers to take their game with them wherever they go.