In the digital era, the rise of the Internet has paved the way for online casinos. It has also opened doors to innovative social media strategies for promoting these businesses and crafting their brand identity.
Nowadays, online casinos are leveraging social media platforms to increase their brand awareness and extend their reach worldwide. This article, explores how the online gambling industry, home to over 3.48 billion active social media users, can tap into these platforms to engage with both potential and current players and thereby, magnify their brand and player base.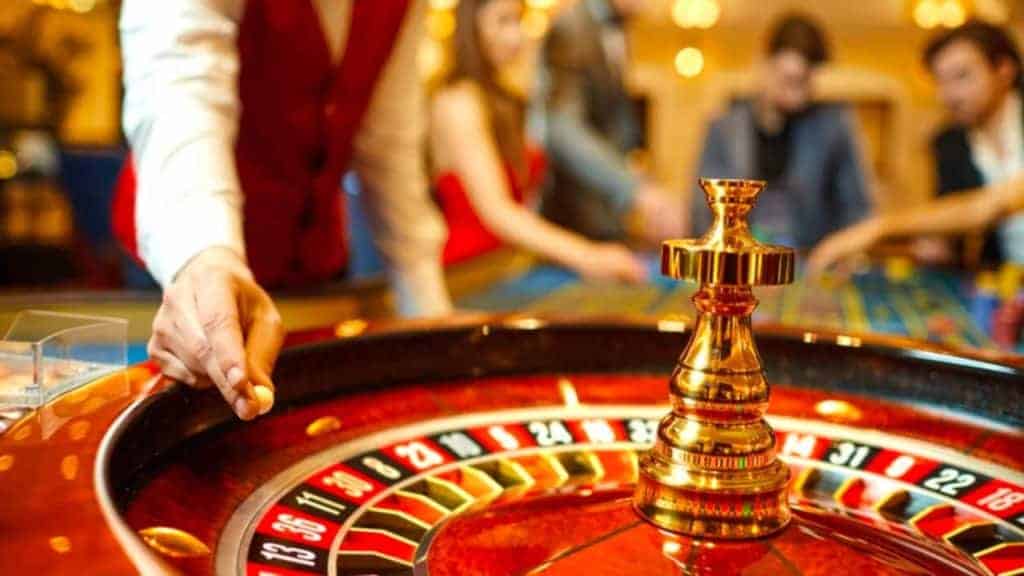 In this article we will learn about strategies on How to Build a Casino Brand Using Social Media.
Advertise New Games:
One of the most effective strategies to build your casino brand using social media is by advertising new games. Constant updates and introductions of new games such as crash gambling game, keep your brand fresh, relevant, and engaging.
Regular updates keep your current audience interested and can attract new players who are always on the lookout for unique and innovative gaming experiences.
Highlight Exciting Features: When you introduce a new game, be sure to highlight its exciting features. This could be the game's unique theme, incredible graphics, or enticing bonus rounds. Sharing sneak peeks or teaser trailers on platforms like Instagram, Twitter, or Facebook can generate excitement and anticipation among your audience.
Use Engaging Visuals: Social media is a visual medium. High-quality images, engaging videos, or even animated GIFs showcasing the new game can capture attention. Be sure to use clear and compelling visuals to make your game stand out amidst the social media noise.
Promote Launch Events: Organize and promote online events related to the launch of the new game. This could be a live stream of the gameplay, a virtual launch party, or a tournament. Use your social media channels to invite your followers to these events and encourage them to participate.
Leverage Influencers: Collaborating with social media influencers in the gaming sector can significantly boost your reach. Influencers can introduce your new game to their followers, expanding your audience.
Run Social Media Ads
Running social media ads is another powerful strategy to build your casino brand and enhance its visibility among potential players. These platforms offer highly targeted advertising that can effectively reach your desired audience. Here's how you can leverage this approach:
Identify Your Target Audience: Firstly, you need to have a clear understanding of who your target audience is.
Choose the Right Platforms: Not all social media platforms serve the same purpose. Some are more visual like Instagram, while others like Twitter focus on text-based content.
Create Engaging Ad Content: Your ad content should be attractive and engaging.
Test Different Ad Formats: Social media platforms offer a variety of ad formats like image ads, video ads, carousel ads, etc.
Track and Optimize: Monitor the performance of your ads and analyze the results.
Offer Complimentary Rewards
Another effective method to build your casino brand using social media is by offering complimentary rewards. This strategy not only attracts new players to your casino but also encourages existing players to stay engaged. Here's how to utilize complimentary rewards effectively:
Incentivize Engagement: Announce rewards for sharing your posts, liking your page, or inviting friends to your online casino.
Host Social Media Contests: Offer attractive prizes for the winners to engage in Social Media Contests.
Loyalty Programs: Reward your loyal customers by creating a loyalty program.
Reward Reviews and Feedback: Encourage your players to leave reviews or feedback on your social media platforms.
Promote Reward Events: If you're offering a big reward, such as a jackpot or a high-stakes tournament, promote it extensively on your social media. The larger the reward, the more attention it will garner.
Create Shareable Content
Creating shareable content is a crucial strategy for building your casino brand via social media. Shareable content can increase your visibility exponentially as it gets passed along through social networks. Here's how to create content that encourages sharing:
Posts that educate your audience about your games, strategies, or the history of casinos can be highly shareable. Users are likely to share content that they found useful or interesting.
Sharing stories of big wins, player testimonials, or community experiences can help build a connection with your audience. Such content often generates a lot of shares as it resonates with users on a personal level.
Share Tips and Strategies on Online Casino Games
Sharing tips and strategies related to online casino games is a great way to build your brand and engage with your social media community. This approach positions your brand as a valuable resource for players, which in turn increases loyalty and trust. Here's how you can do it:
Create content that educates your audience on how to play different casino games. You can break down complex games into simpler steps or explain the rules and objectives of less known games.
Share guides that offer strategic advice on popular games. This could include tips on blackjack strategy, poker hand rankings, or optimal roulette betting strategies. This not only helps your followers win more games but also encourages them to play more.
Collaborate with crypto casino game experts or experienced players to provide insider tips and advanced strategies. This can help attract serious players who are looking to improve their skills.
Use video content to demonstrate game strategies. Videos can be more engaging than text and can make it easier to explain complex strategies.
Notify Players of Upcoming Tournaments
Keeping your players informed about upcoming tournaments is another efficient strategy for enhancing your casino brand on social media. Tournaments create a sense of competition and community, enticing both existing and potential players. Here's how to effectively utilize this strategy:
Start by announcing the upcoming tournament well in advance on all your social media platforms.
Create engaging promotional visuals, including countdown timers, tournament brackets, and player profiles, to generate excitement and anticipation among your audience.
Showcase the prizes for the tournament. This could include cash rewards, bonus points, exclusive access to new games, or other special offers.
Provide live updates of the tournament progress on your social media channels.
Spotlight some participants and their strategies or performances. This not only builds excitement but also gives recognition to your players, enhancing their loyalty towards your brand.