If your product offers commercial services, sooner or later you will have to make an embeddable widget for your websites. It may include a widget for purchasing tickets or for weather forecasts, exchange rates, ratings, comments, etc.
A widget is an easy-to-install universal add-on that you can add to any website by yourself. One may add various elements using custom widgets to the website sidebar, the bottom section (footer), or anywhere else depending on where it looks more organic.
In this article, we will talk about how to create a widget for a website and the purpose of widgets. Let's learn more about custom widgets and how they are useful for your online business.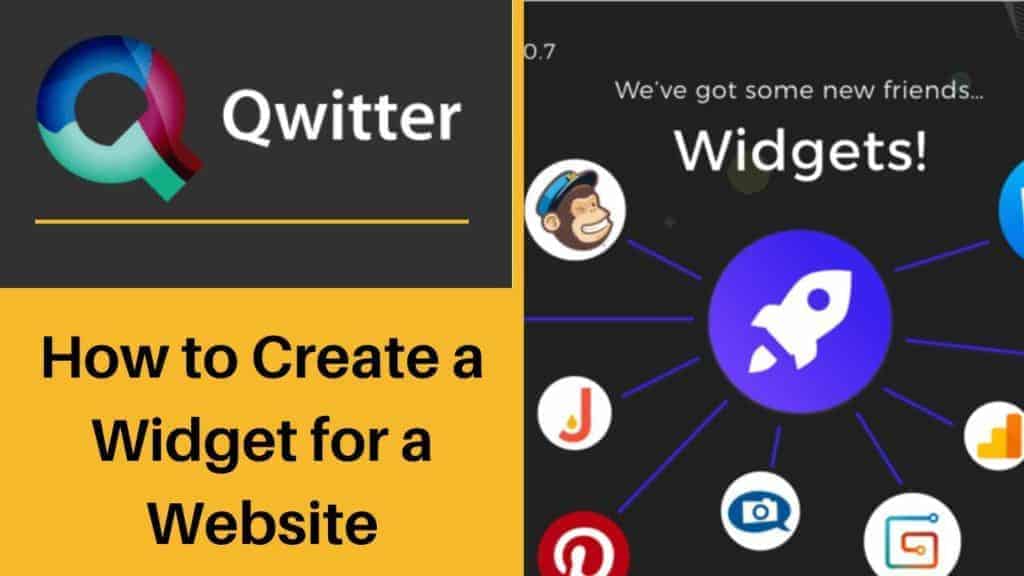 How to Create a Widget for a Website
You must first find and download an appropriate module. Furthermore, use a specialized file with the .js suffix or an external application whose code is embedded into the web page.
The JS file must be stored on your computer in the same directory as the HTML file of a particular page on your site or in a different location.
Or you may accomplish this with the help of a dedicated service where you can create your custom widget with no extra effort.
You can easily create widgets for your website by using special services that provide you with different types and designs. With the help of such services, you can quickly and easily develop and modify catchy and attractive widgets for your blog or website.
These could be contact forms, online assistants, callback buttons, promotions, chatbots, and others.
The most important thing is to remember that the goal of this tool is to draw in and keep a customer and that the issue will only be resolved if the business provides timely feedback.
What Types of Website widgets exist?
The most popular website widgets according to the customer requests are the next:
Online chat with a consultant or with a bot;
Offline form for data collection. It can be combined with a chatbot for round-the-clock communication;
Custom widget with a corporate design and a set of tools;
Callback order button.
A clock, an informant, a message exchanger, or even a player are far from all the roles that website widgets can perform. They either supplement the website or decorate the user interface.
Main website widget varieties
Widgets demonstrate diversity, particularly on websites. They could look different and serve different purposes. There are four categories of widgets based on page location:
Toppers are often seen at the very top of the page (header);
The floor is typically found below the main content (footer);
Pop-up windows sometimes cover the page content in front of the user;
Shortcuts are located on the side of the main screen.
Widgets can also be divided into three categories: those installed on desktops, mobile devices, and websites. In the first two cases, shortcuts and utility apps can be found either on the desktop or in a separate menu. But we are more interested in the functioning and marketing potential of widgets on websites.
Where to place a website widget?
Depending on the purpose, it can be in one of the page's top, side, or bottom corners because it is an auxiliary tool. Visit your competitor's websites for ideas and advice.
However, since it instantly grabs attention, the top is the perfect area for "notifications." Dialog boxes, a callback, and a newsletter subscription box should be placed toward the end of the article or as a pop-up in the lower corner of the screen.
Reasons why website widgets are required
The purpose of widgets is to make website or application usage more convenient. However, widgets are supplemental sales tools utilized by marketers and website designers. They try to catch the user's eye. As already noted, there are many sorts of widgets, each serving a distinct purpose.
A website potential as a source of sales is fully used in a competitive setting. Adding widgets is a typical strategy to boost conversions and improve customer loyalty.
Their primary responsibility is to maintain a steady flow of sales, regardless of how they look like or where they are located. To make it easier to connect with the audience, we'll explain what widgets are and how to utilize them properly.
For example, the callback widget boosts customer loyalty, facilitates contact, and automates service to enhance conversion by 30%. The client receives a call as soon as the application is submitted, saving him time from having to call and wait. The best thing is that information can be collected after business hours.
Widgets work to garner interest, therefore to boost conversion, they use bright colors, bold type, only high-quality photographs, interactive components like frames, drawings, or inscriptions, a backdrop that contrasts and a call to action are all used.
There is flexibility for all types of windows, pop-ups, search terms, and options. It is usual for a callback widget to present the user with challenges.
A potential customer becomes interested in your product when the message "Leave your phone number and our manager will contact you in exactly 30 seconds" appears. A website visitor will immediately feel special and will most likely become your client soon.
Conclusion
A widget is an efficient marketing tool in the form of a modest and practical component of an operating system or application. Use widgets and incorporate them into your website to increase loyalty, sales, and conversions.
Of course, you shouldn't put them up like Christmas decorations on the page; everything should be tasteful and proportionate. All providers enable you to alter the tool's appearance so that it does not deviate too much from the overall design of the website while still maintaining some visual distinction.