Finding a good Mobile App Developer is becoming increasingly difficult as the global mobile app market continues to grow, set to reach a revenue of $939 billion by 2023. Business owners and startup founders are left wondering how to find an app developer to meet their project requirements effectively.
In this article, we'll discuss various things when it comes to recruiting app developers. We'll cover their pros and cons, aiding you in hiring an app developer. Furthermore, we will help ascertain if a developer is well-suited for your project by comparing the rates they charge based on their geographical location.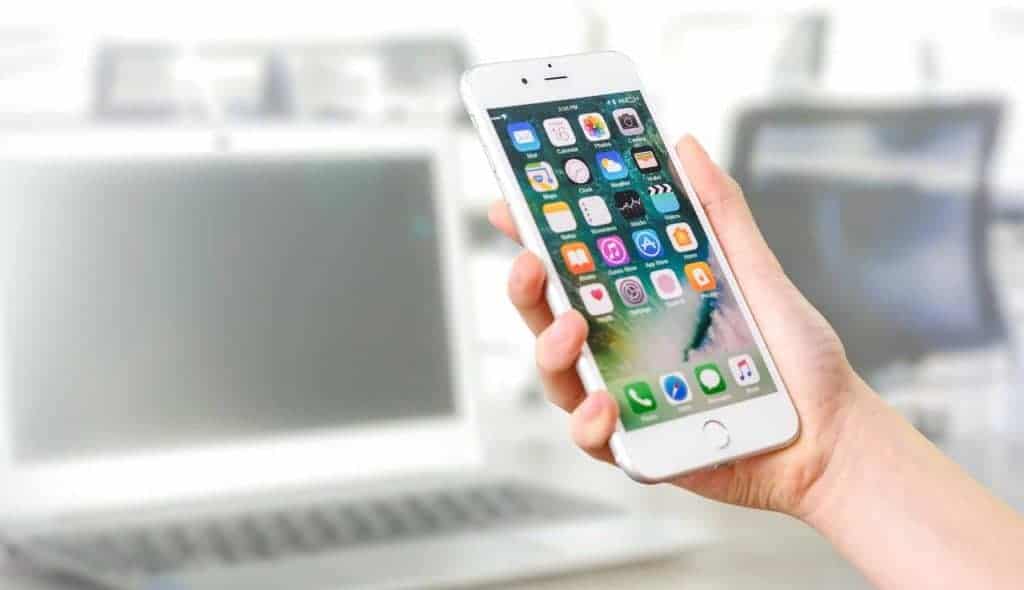 What Are Your Hiring Options
---
Hire Full-time Developers
In-house hiring is for you if you want proper communication and relish absolute control over development. It works well when you have enough development tasks for team members. You can hire in-house teams on-site or remotely.
Meanwhile, this means you'd have to pay them like regular employees. You provide the roof where they work and the mobile app development tools. Like other employees, they are entitled to allowances, insurance, and bonuses.
Challenging decisions often arise during app development, and one such is picking the right developer. For founders, it's always a decision wedged in getting quality and scalable products at optimal costs. Of course, if you have substantial development experience, you could create the app yourself.
But that's not always feasible. Unless you're building a simple calendar app, you'd need other skill sets for app building. That includes project management, design, testing, and content creation.
But still, the main work is getting the best app development company for your startup. In this article, Emphasoft's mobile app development company highlights the must-do.
Although convenient, in-house hiring can be pricey. Software engineers earn between $50,000 to $120,000 yearly. In the US, the cost is considerably higher. Plus, as needed, you'd have to employ other experts, including project managers, designers, and QA engineers. Coupled with the cost of material and location, that's a considerable overhead.
Of course, an excellent alternative is remote hiring. Mobile app development costs are considerably lower in Asian and African markets. But then, you would have to deal with incompatible time zones and communication. Besides, remote teams won't integrate with your company's culture and operations like an on-site developer.
Hiring Freelance Developers
With the recent emergence of freelance platforms like Upwork, Fiverr, and Freelancer.com, this hiring method is becoming increasingly popular. Moreso, because it's incredibly cheap. You can hire from a pool of numerous developers and pay them on a contractual or hourly basis. Hence, freelance developers are not entitled to bonuses or insurance.
Meanwhile, with freelancers, you also risk wasting resources. Even though they are good developers, most freelancers cannot often handle large projects. You might also have to hire freelance Quality Assurance engineers, and app designers, amongst others, to complete other development tasks, thus, adding up to cost overhead.
You'd have to hire another freelancer for updates and maintenance post-development, which doesn't bode well for stability. Plus, with freelancers, your project might not get adequate attention. You are just another client in their long list of clients.
App Development Outsourcing To Software Development Companies
Mobile app development outsourcing has recently gained traction due to its affordability and ease. It involves assigning the app creation to a third-party specialist company. Then, you pay an hourly or contract rate. Once the app gets completed, you'd get your final product ready for launch.
On different grounds, this is the best option. These agencies have various experts under one roof. Unlike in-house hiring, your app enjoys specialist expert attention but at hourly rates. You don't have to pay for bonuses or provide development materials.
Furthermore, outsourcing development work makes your hiring scalable. You can expand or diminish the development team based on project needs. For instance, most app companies today hire only a few in-house developers. Once the app needs significant updates, they outsource the work to software companies. Thus, they optimize their resources in line with what they need.
What Should You Consider Before Hiring An App Developer?
While mobile app development companies abound, finding the perfect fit is an uphill task. Hence, you must determine your app needs relative to who you hire.
Consider the following
Type of App
Are you creating the app to help an existing small business, or is it an app startup?
Which type of app do you want to create? Is it an educational, fintech, or news app? If you want to create a fintech app, hire an agency with substantial experience building such apps.
Experience Of Developers
Experience goes beyond being proficient in mobile app development. Ask your app developers about their expertise in specific programming languages, frameworks, operating systems, or devices that fits your app goals.
Long-term Relationship
Remember that the development task is just starting after development. Hence, you must consider post-launch support before hiring. Such development companies can help fix bugs, incorporating updates, and add new features as required.
Compatibility
Compatibility issues often arise during remote hiring. For proper communication, you must consider the time zone, language, and means of communication with the developer.
Options abound in the international market. But your ideal developer must speak your language and live within the same time zone as you. Tools like Slack, Jira, and Google Suite can help ease communication.
Where Do You Find Good Mobile App Developers
Client Recommendations: The best way to get quality developers is from referrals. Ask your colleagues who have tried different developers. They are better placed to give you honest reviews about other development companies.
However, this method will only afford you a few options. You might need a larger pool of developers to find who's the right fit.
Hire Websites: Freelance websites give you lots of expert developer options. Sites like Toptal, Fiverr, and Upwork help you vet the best developers. You'd also get a clear view of their pricing quotes before hiring.
Communities: These are tech communities that have lots of developers. Sites like GitHub, Behance and Dribble boast the best crop of software engineers.