A Social Media content calendar is a handy tool for planning and publishing content for a company's marketing strategy. It is currently essential for social media managers, content creators on platforms such as Twitch or YouTube, and different product services.
In some professions, it is known as an editorial calendar. Its function is the same: to improve the daily, weekly, or monthly organization of the brand's content in the Social Media. In this article, we explain how to create a content calendar for Social Media, don't miss it!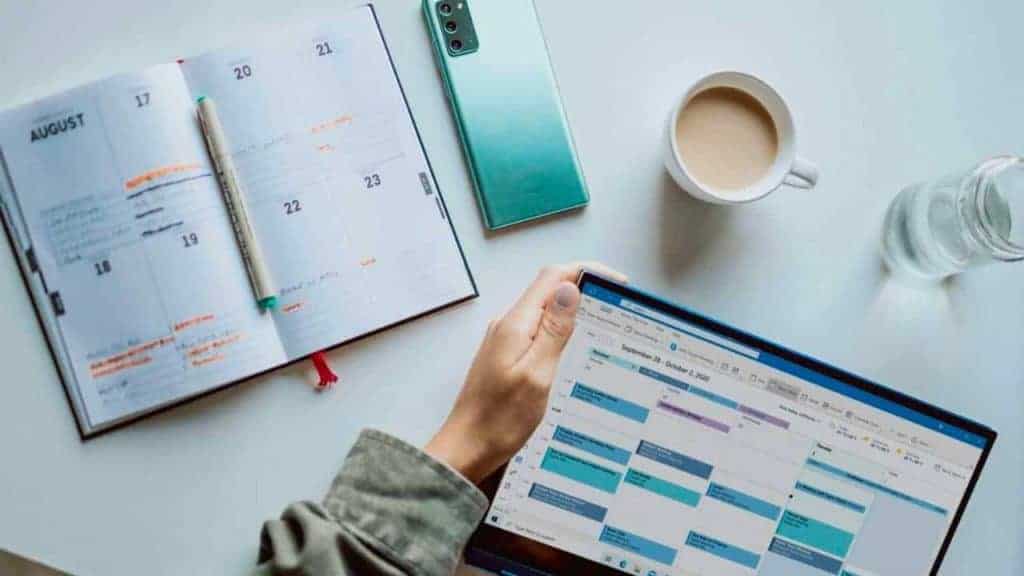 What is Social Mediac Content calendar?
Social Media Content calendars are used to plan and organize the content that a brand has to publish on social and news channels. It is used in the television industry, radio, newspapers, and more, and now also in social media.
They are usually scheduled weekly, monthly, or six-monthly, although everything will depend on the company's marketing strategy. It can be used to plan upcoming articles, events, content updates, video or webinar postings, status updates, case studies, or seasonal events.
The social media content calendar has the same function: to plan the content and the number of publications posted on the network. These are specially oriented to social networks since each has specific characteristics.
On Twitter, for example, you can only write 240 characters, while on Instagram, there is no limit, but it is a social network much more focused on images and videos. For this reason, among others, the content must be adapted to each platform.
Some of the questions we can ask ourselves when planning content on social networks are the following. In addition, we can also make use of other techniques to create content for social networks.
One of the main advantages of organization and planning is that it saves time. A Social Media calendar allows you to think ahead about what you want to say and anticipate any unforeseen events that may arise.
Moreover, since the ideas are already defined, it allows you to devote time to developing the creativity of your publications.
Benefits of having a Social Media content calendar
Reduces the likelihood of making mistakes:
A well-defined content calendar reduces the likelihood of making mistakes related to content publishing and planning. A typical error can be avoided by repeating content published on other channels.
To ensure that each team member knows what they are responsible for, assign responsibilities to each of them. It ensures that there is a constant workflow and every task is covered. It is even more critical in large teams, as there is usually a high volume of work, and organization is key.
Identify areas for improvement:
On the other hand, developing a calendar allows you to see the brand's weaknesses and strengths. It also allows you to experiment with content and publication times, perform A/B tests and, in short, know what is working and what is not.
Encourage collaboration:
Content calendars make it easier for the brand to organize its internal collaborations or collaborations with other companies. This tool allows anyone with permission to access the calendar to check the status of publications without asking each person in charge.
How to make Social Media content calendar
There are many types of content calendars whose categories and forms of planning, among others, depending on the sector, the needs of the company, and the brand strategy. Below, we explain which elements are essential when creating a content calendar for social networks.
Title
The calendar title is the first calendar element to define. One of the advantages of titles is that they will let you know what task you are doing. Make sure the title has some relationship with your buyer persona and provides value to the audience.
Content
At this stage, define the content you will publish on social networks.
Videos
Images
Podcasts
Case studies
Opinion articles
Blog articles
News
Newsletters
Live presentations
There is a wide range of possibilities, so you should analyze which is the best for each platform. Remember that each target audience is interested in a specific type of content.
In some cases, written content will work better than audiovisual content, while others will prefer videos to images, and so on.
Also, keep in mind that the format of publications also changes. For example, an image's resolution on Instagram differs from that on Twitter or Facebook. Above all, ensure that the planned content interests your audience and provides real value.
To find out what content to publish, you can use the brainstorming technique and keyword research tools such as Google Trends, Google Keyword Planner, Mangools, or Semrush.
Remember that you can also have guest content and evergreen content that is, content that is not subject to a specific date.
This type of content can be used as a resource when publication delays or a particular topic has yet to be defined.
Monitor trends and audit content.
It is recommended to monitor trends and perform content audits regularly to evaluate the effectiveness of the content published on social networks and also to know how often and in what time slots to publish content.
This will also allow us to increase engagement and perfect how we address our audience.
Channels
As a brand, you need to know which channels your target audience is present on and target them through those platforms.
For example, LinkedIn is a social network focused on professionals and businesses, while Instagram is the perfect space for B2C (business to consumer) oriented brands.
Define the production stages
Before publishing content, you need to define the step-by-step process. This technique is beneficial for freelancers but also for large companies that need to plan their publications and how to carry them out. In this section, you should indicate who is in charge of what.
Use planning tools, such as:
Google Spreadsheets
WordPress editorial calendar
Semrush marketing calendar
Excel
Metricool
Trello
Evernote
Asana
Tips to optimize the Social Media content calendar
Do not use the same content for publications on each platform. As we mentioned earlier, the audience of each social network or digital medium is different, so the content should also be other.
Do not publish content on all platforms at the same time.
Use paper services to check grammar and misspellings.
Update old content and sponsor it again on social networks if it is still relevant.
Consider audience feedback, as it will provide you with ideas for your content calendar, and you will gain valuable information about your customers.
Schedule the publication of content based on audience behavior, affinity level, engagement, and so on. You can consult social media statistics or use digital marketing techniques.
The content calendar should be flexible. You must allow some flexibility to act during any unforeseen event or last-minute change. Given that trends are very changeable, and even more so nowadays, it is essential to be cautious and be prepared to anticipate.