Every action you take, whether logging into a bank account, sending an email to a colleague, or posting a picture on social media, can harm your online reputation. Identity theft is increasingly becoming a major problem, thanks partly to people's disregard for cybersecurity. And what we do online can have a significant impact offline.
The good news?
Nowadays, avoiding issues is not that difficult. Here are seven strategies for safeguarding your online identity.
Virtual Private Networks (VPNs)
When it comes to securing your online identity, a virtual private network (VPN) is a great place to start. A VPN encrypts your internet connection, making it harder for hackers to snoop on your activities. It also hides your real IP address, making it more difficult for others to track you online.
So a VPN is a good option if you're looking for a way to keep your online activities private. Just be sure to choose a reputable provider, as many scams exist. And remember, VPNs are not 100% foolproof – they can still be hacked. But they're a good way to start protecting yourself online.
If yes, a free VPN download will route your traffic through a VPN provider's server while being encrypted. Thus, no one—not even the operator of the public Wi-Fi network—can eavesdrop on your data.
Browse on Secure Websites(HTTPS)
Using unencrypted websites risks giving hackers and cybercriminals access to your online data and information. Whether you're reading a sports blog or your favorite news website, your data is at the mercy of the website's security. Similarly, if your information is stored in the cloud, it is vulnerable if it is not adequately secured. A Vpn such as Surshark can help you surf online securely.
Due to inflation, people make increasing purchases online, invest their money in stocks and cryptocurrencies, and purchase goods from other countries. Nothing's wrong with online purchases, but ensure the websites have an HTTPS connection.
Keep your passwords secure.
We are highly vulnerable to cybercriminals and hackers due to the average person's poor password strategy, making it easy for them to access our data and personal information.
You cannot use your pet's name or the street you live on as your password; instead, you must assort 14 characters that mix different cases, symbols, letters, and numbers to make life as difficult as possible for cybercriminals.
Once you've created unique, complex passwords for each of your online accounts, you should use a reputable, secure password manager to keep them all in one place so you don't forget them and suffer the consequences.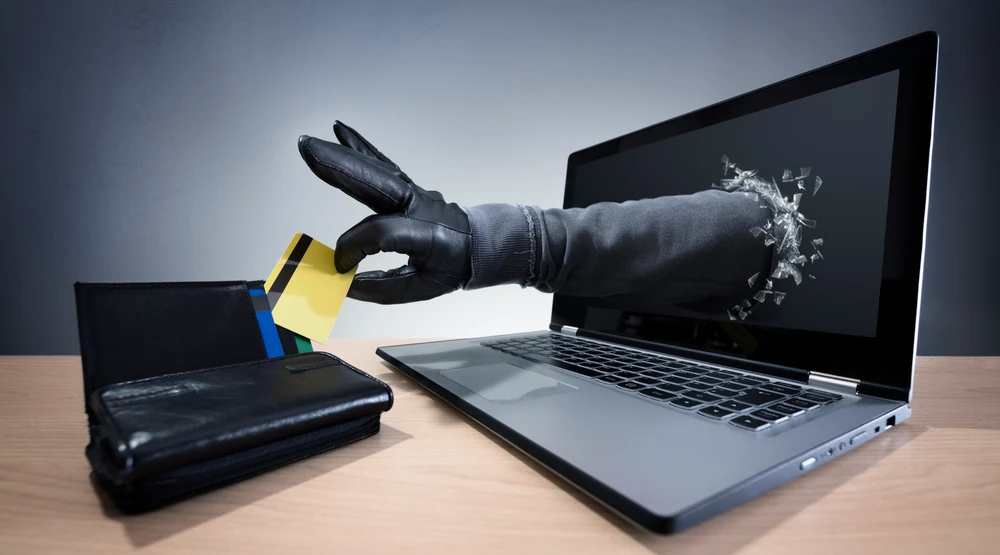 Pay with your smartphone.
The credit card processing system is out of date and insecure. You can still take action even if it is not your fault. To avoid having to pull out your credit card, use Apple Pay or an Android equivalent wherever possible. There are numerous app options available. Indeed, we've compiled an exhaustive list of mobile payment apps.
Setting up your smartphone as a payment method is usually simple. Typically, the process begins with photographing the credit card that will be used to support your app-based payments. The setup is essentially complete; you are now ready.
Avoid Social media if possible.
A popular saying holds that if you are not paying for a service, you are the product, not the customer. You can easily share your ideas and images on social media platforms with your friends, but sharing too much is easy.
Hackers posing as your social media friends are common nowadays. A typical scam begins with a private message and ends with hackers gaining access to your account and using it to carry out more scams. Ask about a strange or unexpected private message you received from a friend via email or other communication. It's possible that your friend was duped.
Do not save passwords on Browsers.
Most browsers come with a password management system, which may be information your browser has on you. We think it's best to let the experts who make password managers handle password protection.
Think about the following. Installing a third-party password manager will automatically offer to import your password from the browser's stored passwords. If the password manager can do it, you can also bet malicious software can. You can use the same passwords for all browsers and devices if you store your passwords in a single, centralized password manager.
Authenticate with multiple factors
Although it can be annoying, multi-factor authentication increases the security of your accounts. When you use multi-factor authentication, accessing your accounts requires more than just your username and password.
Multi-factor authentication verifies your identity by using at least two different forms of identification—what you are, what you have, or what you know. Naturally, you are already familiar with the password. You could be considered to own your cell phone. It might be necessary to enter a verification code via text message or tap a confirmation button on a mobile app.
In conclusion, your online safety is your responsibility, just like locking your door at night, and it's only right to take, and if you want to stay off the radar of malicious hackers, it's advisable to take the bull by the horns.