Are you trying to decide which platform to use for your mobile app? Android or iOS? It's a tough decision, but don't worry – we've got you covered. In this guide, we'll look at the pros and cons of both platforms for mobile app design and development so that you can make an informed decision. We'll cover topics such as cost, development time, and more! So get ready to learn everything there is to know about Android vs iOS and make the best choice for your project. Let's dive in!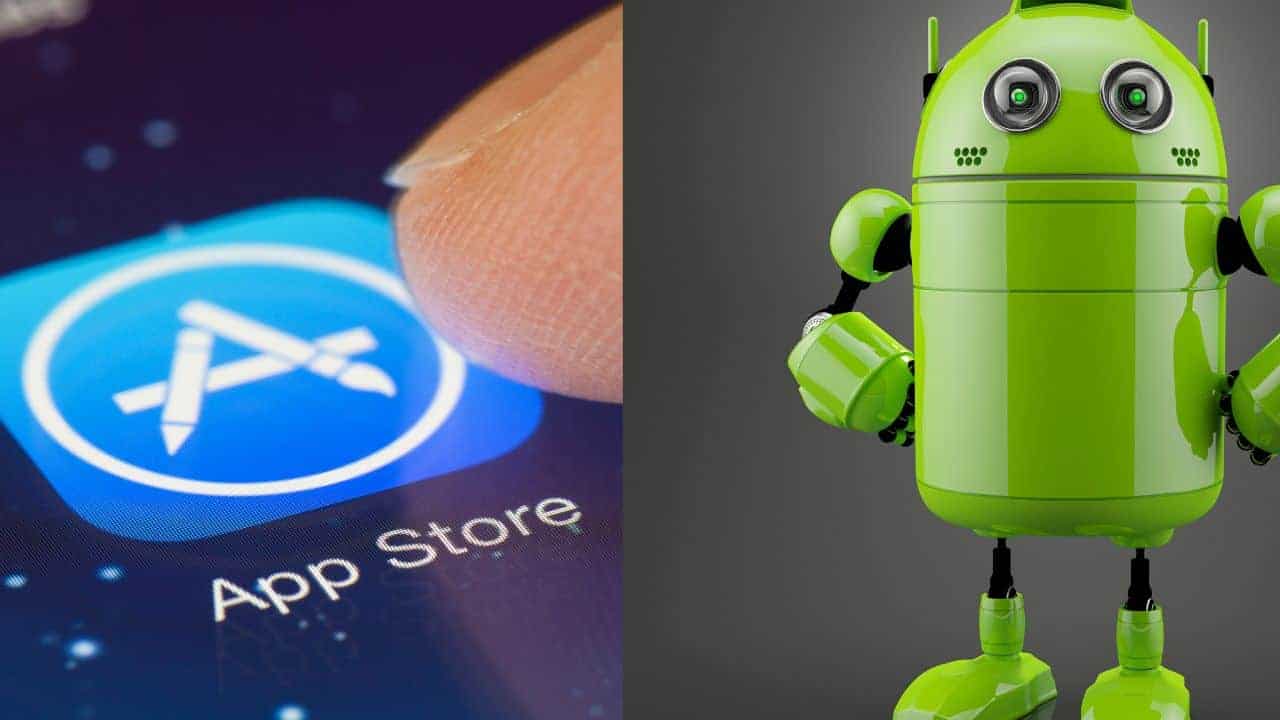 iOS vs. Android Mobile App Design and Development: Challenges and Opportunities
Overall, developing a mobile app contains multiple opportunities for your business. However, it also has some challenges you'll have to face. Here are the most important things to know before the mobile app design and development process.
Opportunities Offered by Mobile App Development
Reach a Wider Audience – Mobile apps have a broad reach. This means you'll be able to target users from all walks of life and different geographical locations. You'll also reach users who don't use computers or laptops and those who frequently use smartphones.
Increase User Engagement – With a mobile app, you can engage customers more with your product and services. The result will be more sales and revenue for your business.
Brand Building – Mobile apps are, among all else, super helpful when it comes to building a brand for your company. With an intuitive design, engaging content, and exciting features, you will create an environment to which users will want to return to.
Challenges of Mobile App Development 
Cost – Developing an app from scratch is not cheap. It requires time and money. You'll need to factor this in when budgeting for your project.
Time – Developing a high-quality mobile app requires experience and expertise. If you don't have the right team to develop your app, it could take much longer than expected.
Maintenance – Once your app is released to the market, you must maintain it with regular updates and bug fixes. This can take a significant amount of time and money.
Android or iOS: What's Right for Your App?
---
Now that we have looked at the challenges and opportunities of developing a mobile app, let's decide whether to go with Android or iOS. Here are some essential factors to consider before making a choice:
1. Price 
Generally speaking, Android apps are less expensive to develop than iOS apps. This is due to the larger number of devices that can run on the platform and the fact that Android development is generally easier.
2. Deadlines
Developing an iOS app tends to take longer than developing an Android app due to the complexity of the platform and its stringent standards.
3. User Base 
Both platforms have a large user base. However, iOS tends to be favored by more affluent users, while Android attracts a more diverse demographic.
4. Features 
Android apps usually have more features than those based on iOS. One possible reason for this is that the former platform allows for more flexibility during software development.
Android vs iOS: Pros and Cons
---
Now that we understand the differences between Android and iOS, let's look at some of the pros and cons of each platform.
Pros of Android 
Low cost to develop — Android apps are typically cheaper to develop than iOS apps. Thus, they are great for businesses with a limited budget. 
Flexible — Android-based software is more customizable and feature-rich. Plus, there's a more extensive selection of devices than in the case of iOS. 
Global Reach — Android has a much larger global reach. This is why it's a great pick for businesses targeting a wide range of users. 
Open Source — One of the most significant advantages of developing for Android is that its code is open source. This means developers can use existing libraries and tools to speed up the development process.
Cons of Android
Fragmentation — Android is fragmented across many different devices and operating systems. What's so bad about it? Well, for one thing, this fragmentation makes it difficult to develop apps that are compatible with all elements of Android's ecosystem.
Security — Because Android is an open-source platform, it is more vulnerable to security threats. This limitation can be overcome though by using Google Play Protect as well as taking care of regular updates and maintenance. 
App Store Visibility — The Google Play store tends to be more saturated than the Apple App Store. Due to this, it's harder for apps to stand out.
Pros of iOS
Quality — The quality of iOS apps is often higher than that of Android apps. How is that? Well, perhaps that's explained by the fact that iOS software is subject to more stringent standards.
Security — Since iOS is a closed-source platform, it is generally more secure. 
Users — iOS users tend to be more affluent and have higher spending power. Needless to explain, they make a highly attractive audience for businesses. 
Cons of iOS 
Cost — Developing for iOS is generally more expensive than for Android due to the complexity of the platform and Apple's strict standards. 
Time — As mentioned before, developing an iOS app usually takes longer than Android. 
Limited Devices — Unlike Android, iOS apps can only be used on Apple devices, which limits the potential user base. 
Conclusion
---
So, how do you decide which platform to develop an app for? By, first and foremost, taking a closer look at the advantages and disadvantages of Android and iOS. Ask yourself, how do their unique features meet or fail to meet your project needs?
Depending on the type of app you are planning to create, one platform may be more suitable than the other. For example, if you are looking for a cost-effective solution with a wide range of features, Android may be your top pick. Meanwhile, if you need a high-quality app with more stringent standards, iOS could suit you better. Put simply, it is important to weigh up all the pros and cons before deciding which platform to stick with. 
Overall, mobile app design and development is a complex process that requires careful consideration of the pros and cons of each platform. Understanding the differences between Android and iOS is critical to ensuring that your app meets the needs of your users and delivers an optimal user experience. If you feel you cannot determine which platform is a better pick on your own, you can always turn to professionals for advice.