Meta-owned WhatsApp is rolling out exciting new features in the coming months. It launched disappearing messages recently, and now, it's doing the exact opposite – allowing users to save disappearing messages!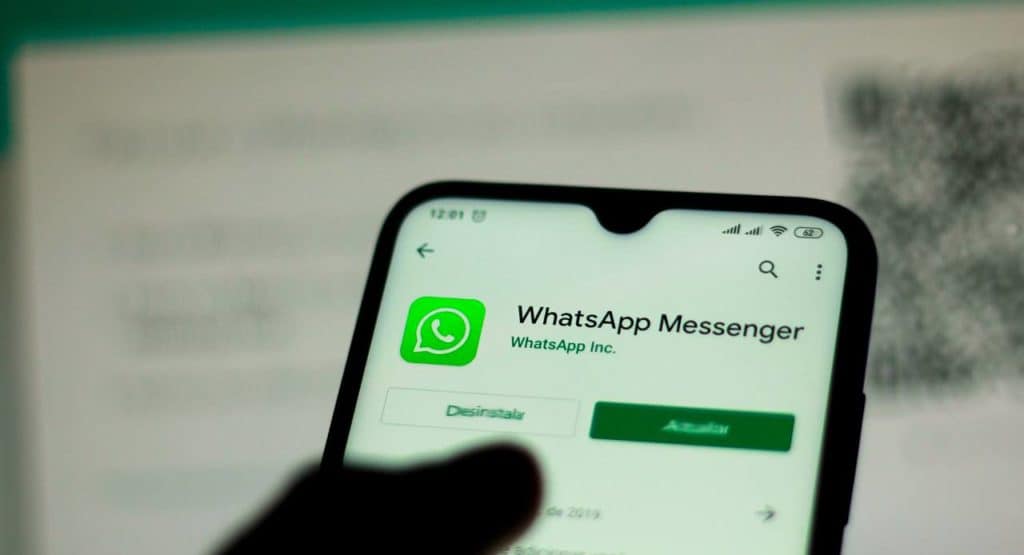 Quick Facts
The news was reported by WABetaInfo, the page that provides beta updates for the app.
Users can save or undo a text message using the new feature on Whatsapp
It will only be available on Android with the WhatsApp beta 2.23.2.11 update
Android users of WhatsApp should know that the feature is currently under development and can take months to be released for beta testing
How can users save disappearing messages on Whatsapp?
Users can bookmark important texts while using Disappearing Messages. It is an automated feature that helps users maintain their privacy by removing texts after a certain time period. Through this upcoming feature, texts won't be automatically removed from the chat when it is switched on.
WhatsApp users can save or undo a disappearing message through the "viewing the message" option. A Whatsapp blog called WABetaInfo is responsible for discovering the feature that is "under development" in the beta test version of the app. Now, anyone can delete messages as well as keep them.
"When someone keeps a disappearing message, it is saved forever for all people participating in the conversation," WABetaInfo shared. "But anyone can decide to restore its expiration by keeping it, and nobody will be able to save it again."
This means that a user can only "keep" someone else's message until the recipient chooses to delete it for everyone manually. The blog revealed the possibility of an additional group chat option that allows group admins to control this setting in the future.
However, it's only an assumption as of now. Whatsapp has not disclosed any information about its release on the app. It is reportedly developing and could take weeks or months to roll out.
How to use WhatsApp disappearing messages
Whatsapp disappearing messages can be activated on the app through Settings > Account > Privacy. There is an option for Disappearing Messages where the toggle can be switched on.
Users can set a time period for the disappearing messages – 24 hours, 7 days or 90 days. Then the user receives a message in the chat confirming Disappearing Messages is on.
Disappearing Messages can also be used on an existing chat. A user has to archive and then unarchive it before using the feature. It can be applied to specific chats through the individual settings of a WhatsApp contact.
However, it has its disadvantages. If the recipient of a message records the chat, the content can't be removed from their device through Disappearing Messages or any other feature available.
So users are advised to refrain from posting content that they may regret sending later. Moreover, messages sent before activating Disappearing Messages cannot be deleted.
It is also not possible to remove texts forwarded to other chats. Messages deleted through Disappearing Messages are usually stored in the recipient's backup but not accessible when the user restores them from the backup.
Besides the feature in question, Message quoting also allows the retention of chats, although the original message gets removed.
Whatsapp to Release New Features in 2023
WhatsApp announced the release of several new features to improve its services. Besides security updates, the messaging app will be introducing interesting tools on its platform throughout the year.
These additions include call links, color waveforms, 32-person calls, PiP calls, the ability to message/mute participants, drawing tools, animated emojis, and many more. Whatsapp recently announced the picture-in-picture mode for video calls, and the company confirmed its availability for Apple iPhone users in the near future.
The feature on iOS is undergoing beta testing, while Android users have been using it for a while now. Expected to release sometime in 2023, PiP mode will let users multitask or use other apps while on a WhatsApp video call.
Users can also drag the minimized frame of the call over the screen. "Now in beta testing and rolling out in 2023, easily multitasks while on a call thanks to a minimized in-call video screen", said WhatsApp.
Another WABetaInfo report states that beta testers who are using the latest WhatsApp beta for iOS 22.24.0.79 update from the TestFlight app have access to the picture-in-picture mode for video calls.
It will be released as a part of iOS 16.1 and later, which means it's a feature that will undergo regular updates from iOS 16.
Disappearing Messages FAQ
What happens if a user doesn't open Whatsapp before a disappearing message expires?
If a user fails to open a disappearing message within the 24-hour, 7-day, or 90-day period, the message will be removed from the chat. However, the message preview could exist on the notifications bar until Whatsapp is opened.
What happens if a disappearing message is quoted?
If you reply to a disappearing message, the quoted text will remain indefinitely in the chat.
Can you forward a disappearing message?
Yes, if a user forwards a disappearing message after turning off the feature, it won't be removed from the forwarded chat.