Virtual numbers are becoming more and more common in our daily lives. Users can use virtual numbers for different purposes, or they can connect only part of the functions, for example, a virtual number for mobile internet or for SMS messages. To connect a virtual number, you don't even need a phone or a SIM card.
Firstly, let's understand what a virtual number is. A virtual number is a phone number that encodes information and transmits it over an IP network to another subscriber, where the data is decoded.
With the help of a virtual number you can perform a full set of usual actions, for example, to receive and send SMS. It is worth remembering that Internet access is mandatory for the virtual number to work.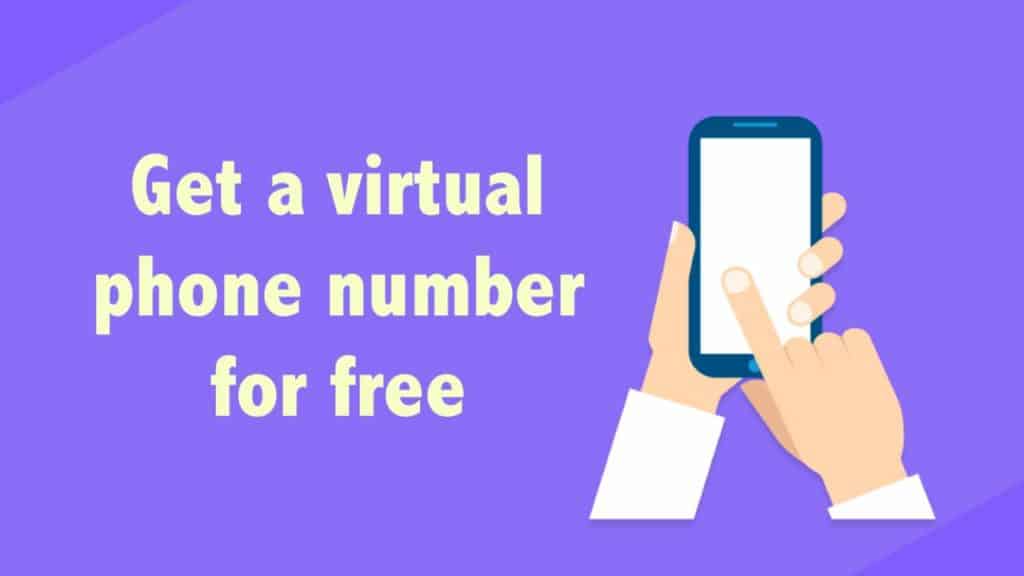 What you can use a virtual number for:
For privacy. Registering with your phone number is a serious risk, especially when it comes to dubious services. In the best case you will get SMS advertisements, and in the worst case your number may end up in the hands of scammers.
If you want to save time and money. It is usually easier and cheaper to connect a virtual phone than a regular one.
To create multiple social media accounts. Most users only have one or at most two SIM cards, so they are limited in the number of accounts they can register. With a virtual number, you can register as many accounts as you want.
To register with services in different countries. Some services, such as cryptocurrency exchanges, prohibit the registration of accounts for residents of certain countries. If you are a resident of such a country and you don't have a foreign phone number, services for receiving SMS to virtual numbers will allow you to create an account from anywhere.
If you are a business owner and your company operates in several regions at once. In this case, renting numbers with different city codes is easier than registering landlines in each.
If your company employs numerous managers who constantly communicate with customers. Then the common number that customers can call should be unified, but at the same time various people should talk on it at the same time.
You have a need to watch call statistics and analyze the conversations of managers with clients. With the help of a virtual number, you can listen to phone conversations and track the efficiency of each specialist.
Based on your needs, there are many companies and services that will help you connect a virtual number for various purposes. We have prepared a rating of the best companies that provide virtual phone number connection services.
Best Virtual Phone Number Services
1. Esim plus service
The service provides an opportunity to connect an online virtual phone number with the following functions: sending and receiving SMS messages from any service or platform, receiving and sending incoming and outgoing calls, convenient management and connection of the virtual number, access to virtual phone numbers on any device, connection of virtual numbers for business.
The service provides an opportunity to register a virtual number in more than 100 countries of the world. With Esim plus, you can make mobile calls and send SMS.
The cheapest tariff costs 5 euros, and the most expensive tariff costs 200 euros. The tariffs differ in the number of days of use and countries available.
2. OnlineSIM
The next service we will consider is OnlineSIM. It provides virtual numbers for registration on various websites, services, and applications. The database contains more than 10 million numbers from 70+ countries around the world.
The cost varies depending on the desired service, on average renting a number for a day to receive SMS is $2. 
Also, OnlineSIM will allow you to monetize SIM-cards by renting user numbers to other clients of the service. It is enough to connect a GSM-gateway, add your SIM-card to the base, and you will be able to receive up to 75% of the rental amount. 
Freezvon
The third service we will consider is Freezvon. The service has an excellent reputation and is trusted by a huge number of users. Today it is the best service that provides numbers to receive SMS.
With the help of Freezvon it is possible not only to buy, but also to rent a number for a short period of time. If you subscribe for more than 3 months, additional discounts are offered. 
The service works with virtual numbers all over the world and connects numbers of about 120 countries. Using a virtual number, you can not only receive, but also send SMS, which allows recipients to see where the message came from.
4. Mighty Call
The fourth place on our list is occupied by Mighty Call. If you are looking for a virtual phone number system for business calls, this is the best service. It is a versatile virtual phone system at an affordable price. The service has three different plans to choose from. The small team plan costs $9 per month per user. 
Mighty Call provides the following services: connecting local numbers at no extra charge, call recording, converting voice calls to text format, and more.
5. Grasshopper
Rounding out our ranking is Grasshopper. This is a virtual phone system that connects virtual numbers for businesses without installing any hardware. Grasshopper has three plans, with prices ranging from $29/month to $89/month, the plans differ from each other in the number of virtual number extensions. 
All plans have a flat fee with the following features included: unlimited calls, auto attendant, call forwarding, automated attendant, music while waiting for an answer, fax and text messaging, and more.
Thus, there are many services on the market today that provide virtual numbers for different purposes. The services differ from each other by the range of services provided, conditions, list of supported countries and, most importantly, cost.
When choosing a service, always pay attention to: the cost of account registration, the rental period during which you can use the number.
First, we advise you to decide why you need a virtual number. If you require a number for long-term use, we recommend you to get a paid virtual number from a reliable mobile operator, which is responsible for the safety of personal data.
If you need the number for a short period of time, for example, to register on a website and receive just one SMS, you can use a free provider.