The 2020s have brought many exciting changes to popular social media apps. We've seen their inception in the late 2000s as smartphones became more popular. The 2010s brought a more streamlined experience optimized for mobile devices.
Now, these apps are adding support for futuristic tech. If you want to grow on an app like Instagram, it is essential to buy Instagram Reels likes and understand the current trends. So, let's dive into them.
Augmented Reality (AR)
First, let's look at augmented reality (AR.) AR is when you're looking through your phone's camera, and graphics are added that enhance your perception. You may see information being added about your surroundings or see yourself trying on new clothes through your selfie camera.
AR has existed for many years, but its big break came in 2016 with Pokémon Go. Players navigated their surroundings and caught Pokémon in different environments. It was a big sensation and showed what AR could do.
Since then, AR has been a big trend with different apps. One example is Instagram. You can use face filters to change how you look. You can become younger and older, put on a scary face, and more. AR also helps shopping apps. It can be a hassle to order clothes online and then realize you don't look good in them.
While not a 1:1 recreation, AR can help you see what you may look like with these clothes on, helping buyers make the decision to purchase clothes based on what they see from the app. This "try before you buy" mindset is a huge hit when buying clothing.
Virtual Reality
Another trend that many social media apps are utilizing is adding more VR elements to their apps. While the idea of the metaverse died down, VR is here to stay. Adding more interactivity to social media apps through VR can make it feel like you're there with people. You can sort posts by hand, almost viewing them like an art gallery.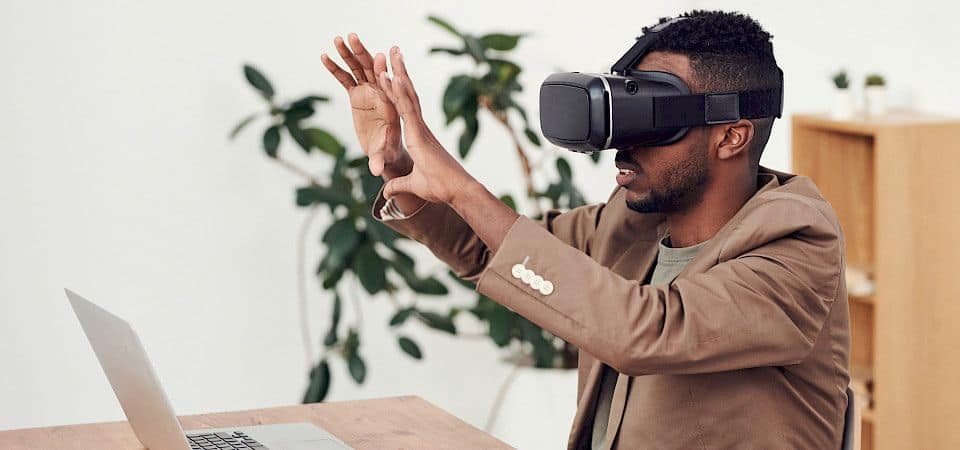 Currently, Instagram has little VR support. However, there is a case for them to implement it in future updates. The 2020s may bring a more interactive experience through your VR headsets, primarily since Meta owns Instagram.
Nostalgia
Many social media apps cater to nostalgic users. Many apps are integrating color schemes prevalent in the 80s or the 90s. However, these two decades are not the only ones people focus on. Many apps showcase aesthetics people associate with Y2K, the era from the late 90s to the early 2000s.
But that's not all people are nostalgic for. Another aesthetic some apps are utilizing is frutiger aero. This style was popular in the late 2000s to early 2010s. Remember how glossy apps used to look like? Many people tire of the oversimplified look and wish to return to an era where everything looked futuristic.
Instagram is a platform with nostalgia in mind, from its retro filters to its original icon, which resembles an old camera. They may take advantage of this nostalgic boom.
Short Videos
One trend we see continue in 2023 is the encouragement of short-form videos. Instagram's videos are known as Reels, and the app has made changes to encourage them heavily. The recommended Reels are much more prevalent, and the algorithm rewards users who contribute by boosting their reach even further.
Short videos are popular because of websites like TikTok and the attention span many people have. People want to be entertained in under a minute, and these short videos help. We expect more focus on these short-form videos in the future.
Passwordless Login
Passwords used to be the safest way to log in to your social media. However, many people do not like them. For one thing, it's so easy to steal someone's password or guess it. Not only that, but passwords are becoming increasingly more complicated. While this is to protect people's safety, it's still a hassle.
Because of this, many apps are offering more ways to log in. Some use a PIN, which is more straightforward than a password. Others use facial recognition or fingerprint technologies. People may be able to steal your password, but your face is a little more complicated.
While there are ethical concerns about these login methods, we expect to see more of them in the future, including on Instagram and other social media platforms. People want to protect what's in their DMs at all costs.
AI-Generated Art
AI art is the subject of much controversy. There are concerns about it undermining human artists and its copyright status, as it takes from many other art pieces. However, it's here to stay.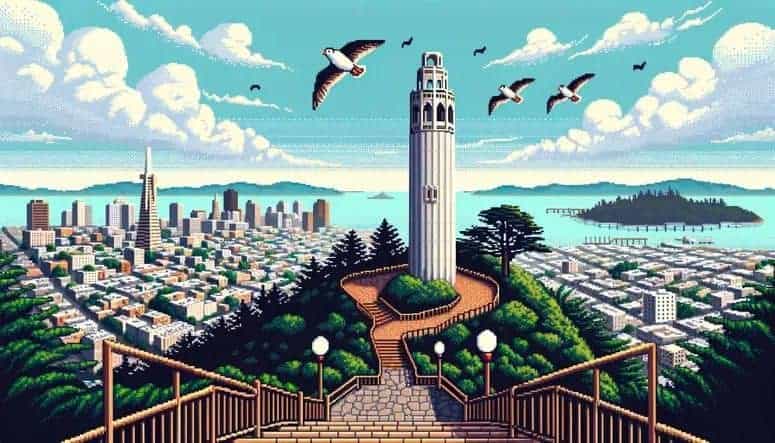 With a few prompts, you can turn what's in your mind into an image. While there are many programs dedicated to making AI art, many social media apps have been making it easy to create it. For example, Meta AI lets you generate art through a few text prompts.
As Meta owns Instagram, we expect to see more AI art in the future. It's only going to improve in the future, so buckle in.
Alt Text
Another feature Instagram and many social media apps are adding is alt text. Alt text is when you put a description of the image or video you are posting. This differs from a caption, as alt text is in a separate location.
Alt text is helpful for those who are blind or hard of seeing. It can give a visual description of the text. Alt text is more than a trend, however. It's here to stay as the Internet becomes more accessible to people with visual or hearing impairments. Instagram, being a highly visual app, utilizes alt text to help everyone enjoy it.
Final Thoughts
These are just some trends that social media apps and Instagram have utilized. If you wish to grow as a social media app developer, you must learn how to follow the trends and also be a trendsetter. We hope this article was helpful to you.