Did you know that more than 15 million data records were compromised in the third quarter of 2022? Factually, it is 37% more than the previous quarter. Although the increasing percentage of data breaches is shocking, it is hard to believe that these incidents occur when there are unprecedented efforts in the field of cybersecurity.
In fact, only the United States spent $71.1 billion on cybersecurity in 2022, yet the number of data breaches has increased. What are the reasons behind it, and how can businesses minimize these cybersecurity threats?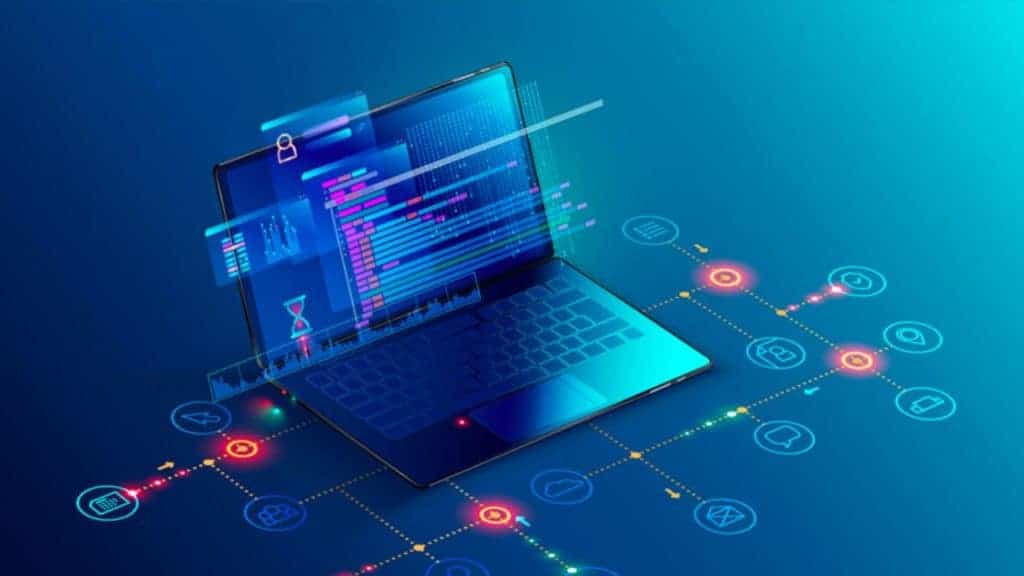 Virtual data rooms: The answer to digital security concerns
In addition to human errors, weaker or outdated data protection tools are one of the biggest reasons behind data breaches. What's more, many service providers offer platform security but have no or minimal document protection tools to prevent data leaks.
Also, the introduction of cloud storage proved to be a blessing and a curse simultaneously. It allows users to access data from anywhere, but free cloud storage tools often result in data losses.
However, the introduction of data room software has changed data management practices significantly. It not only makes your data safe during storage but gives 100% control when sharing it with external parties such as dealmakers, potential investors, and buyers.
The following is a detailed guide to virtual data room security and how it helps businesses in safer transactions. Let's start with the introduction.
What is a virtual data room?
Virtual or online data room software is a cloud-based online data repository that serves commercial businesses, nonprofit organizations, board members, SMEs, enterprises, and professionals from all over the world.
It is important to note that data rooms are no ordinary storage platforms like DropBox or Google Drive. They are comprehensive business solutions that provide a wide range of tools for data management, digital communication, task management, workflow automation, and deal management.
What's more, VDRs have multiple security certifications and compliances, like FINRA, FISMA, GDPR, ISO, HIPAA, and many others.
What makes virtual data rooms secure?
Virtual data rooms come with multiple layers of protection to eliminate different types of threats. For example, data room services like iDeals have eight layers of data protection, making it almost impossible for hackers to break in or steal data.
Here is a breakdown of virtual data room security features which you can easily find in all the best data rooms in the market.
Note: the availability of these features also depends on the package you choose; keep it in mind when you compare virtual data rooms for your business.
Physical, platform, and access security of data rooms
In order to guarantee the highest level of security, virtual data room providers must adhere to physical security laws. Here are some common security features in VDRs.
Disaster recovery. All certified data room providers save copies of your documents in different data centers. It ensures that there are no accidental data losses.

Physical data protection. VDR vendors protect all data centers according to the standards set by the regulatory authorities.

Infrastructure components. All high-end vendors use premium quality hardware that has 99.5% uptime and is resistant to weather and the environment.

Data backup. Data room services automatically create real-time backups of documents you upload in the VDR.

Document security. Documents in the VDR are mostly of confidential nature that you don't want everyone to view or access. Here is how virtual data rooms protect your files.

Document access controls. VDR management can determine access levels for users according to their roles. It includes who can or cannot view or access, download, edit, share, remove, save, or print any specific document or folder.

Fence view. Fence view is one of the most remarkable and highly useful features for sensitive data. It allows you to hide/blur a specific line or portion of a document. You can also protect the file from unauthorized scanning, side viewers, and photography.

Dynamic watermarking. Dynamic watermarks not only give you protection from copyright issues, but you can track files and data leaks and the user's IP address.

Remote shred/wipe. You can remove any VDR file (even if it is downloaded) from any device connected to the software. The management can also revoke access to documents whenever needed.

Two-factor authentication. Data rooms prevent unauthorized entries with the help of a two-step verification process. Users with the right credentials can log in after completing two verification processes. Some data rooms go one step ahead and require the user to go through multiple identity verification processes.
Final words
Cybersecurity is the most important attribute of virtual data room technology. VDRs provide document security, physical security, and platform access security, reducing the chances of data leaks and breaches. We recommend conducting your own data room comparison and research for finding the most suitable tool for meeting all your security needs.