In the past decade, Twitter has become one of the mainstream social media platforms. It's a great way to keep up with friends and family, as well as stay up-to-date on current events. However, Twitter isn't perfect.
Most celebrities and politicians have started using this space to harass innocent people. That's why the active massive global user base of Twitter is shrinking, and people are now looking for the apps like Twitter to share their thoughts freely.
If you are searching for a social media networks that doesn't restrict you from raising your voice against someone or something, check out the following alternatives.
In recent years, there has been an increasing number of Twitter alternatives that offer a more robust and user-friendly experience. Here are some of the best Twitter alternatives in 2023:
Best Twitter Alternatives in 2023
You can use the below apps or websites instead of Twitter.
---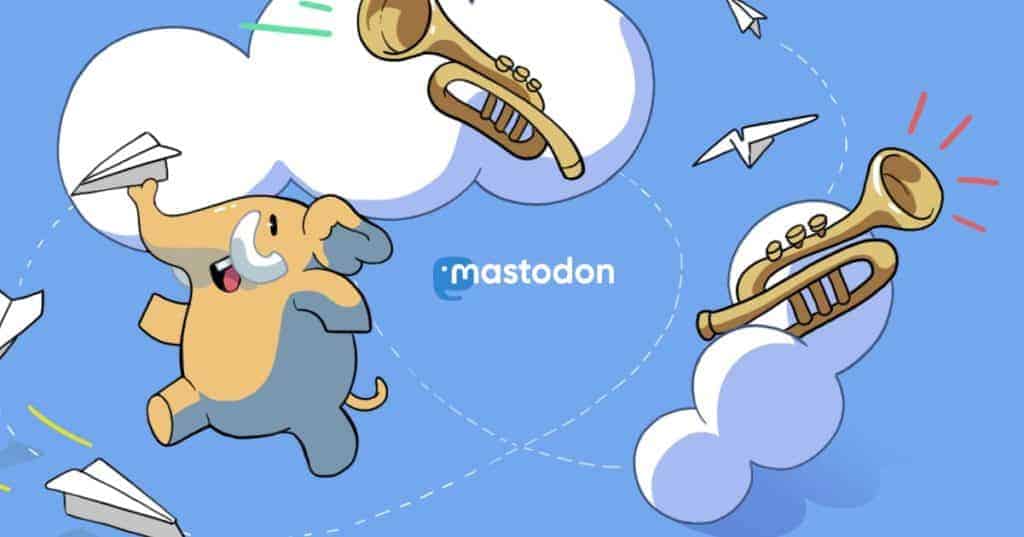 Mastodon is one of the most popular Twitter alternatives. Unlike Twitter, most social media apps that host everything in one place, Mastodon allows users to create and run their communities (instances).
By being a part of these communities, you get to hang out with like-minded people. And the rules of each of these instances are also determined by the hosts. That means you get more liberty to share your opinions.
Whether you are interested in politics, tech, social activities, or anything else, you are likely to find a server on Mastodon.
Further, Tweets on Mastodon are called "toots" and can be of up to 500 characters, unlike Tweets (on Twitter) with 280 characters.
2. Reddit
Reddit is another active social media platform with tons of users. You can find almost every trending update and news on this site in no time! Most people consider this a good alternative to twitter.
Again, Reddit lets you be a part of a group with its own rules, where you can share your opinions. And if you feel like switching the group, you can simply leave the group and join another one.
On Reddit, you can upvote or downvote a post. And if you want to share your views, you can comment on the post.
Like Twitter, you can also post images, videos, and GIFs on Reddit and share them.
3. Ello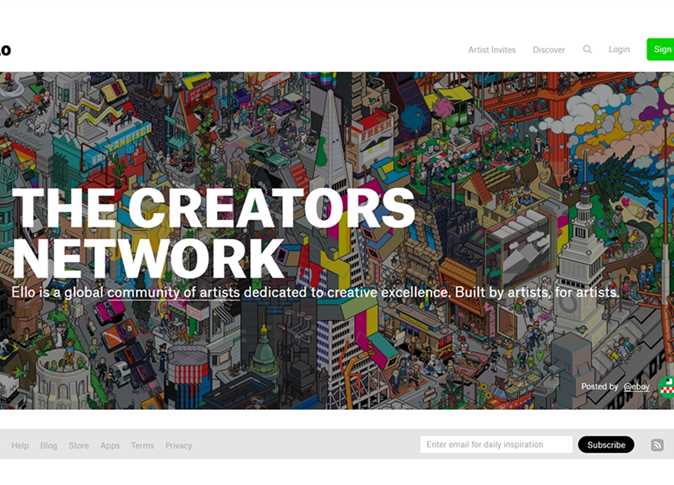 If you are an artist or more interested in creating content, you should check out the Ello app. Ello is a free Twitter alternative to existing social networking apps.
The app was built for artists by artists. It's an excellent platform for sharing art, photography, music, design, and much more. Like Mastodon, with Ello, you can connect with like-minded people and engage with their content.
Nevertheless, the app has a slightly complicated interface. So, initially, you might have to spend some time understanding its interface and getting comfortable with the app.
4. The Dots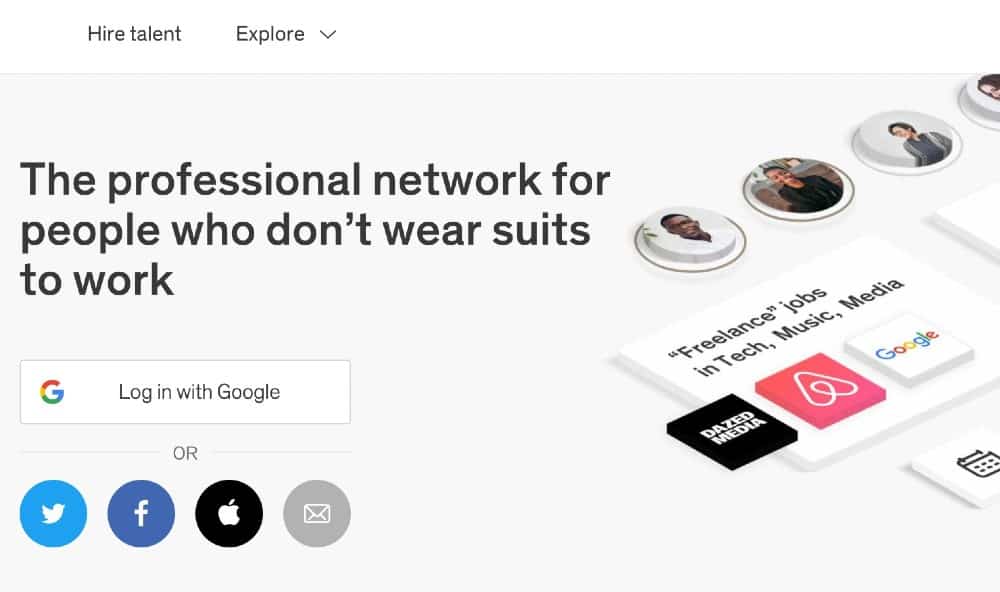 The Dots is a professional network-building platform, like LinkedIn. It's the top choice of most employees and businesses who use the site to promote their products and hire talents.
You can showcase your talent and creativity on this app for any company or all users. The Dots is also an excellent platform for sharing your thoughts using any media without the fear of getting shadowbanned or censored.
Besides, the platform is used by several leading global companies, including Apple, Google, Viacom, Discovery Networks, etc. And if you are lucky enough, your publicity stunts may even bring you a new job opportunity.
Plurk is a Twitter alternative app that lets you talk about all sorts of topics freely. The app has a simple and intuitive interface.
On Plurk, you can share posts in the form of small messages (like tweets) of up to 210 characters. You can even scroll past others' timelines or set it to private.
Furthermore, to search for older posts, you can use the Time Machine feature, which collects posts from a long time back. And best of all, this site lets you post anonymously. So, you can even use this platform as a ghost.
That said, Plurk contains a mixture of the features of the three most active social media sites, Facebook, Reddit, and Twitter.
6. Soup.io
Soup.io is a microblogging site where users can keep up with the latest trends in almost every sector, including sports, politics, entertainment, business, health, etc.
Soup.io is indeed a secure space for users. The site keeps an eye on the users' content to ensure that the platform remains toxic-free and safe to use.
Like most another social network, you can search for groups based on your interests and join them. And you can create posts embedded with audio, video, images, and even links.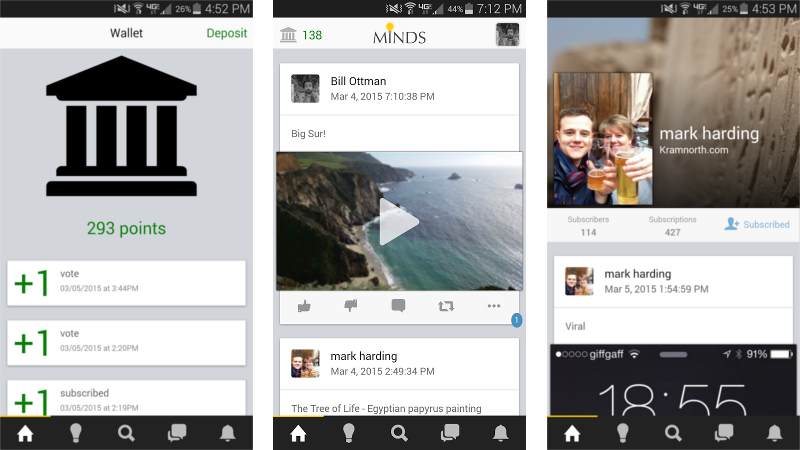 Minds is a helpful social media platform for content creators and influencers. Here, you can post and engage on content and track its performance using the analytics tool.
Using Minds, you can increase your user base by monitoring the analytics. On Minds, you can explore new content, share your content, join groups, chat with friends, and much more.
The app has a clean interface. So if you are an avid Instagrammer, you'll be able to figure it out in less than a minute.
However, the app doesn't use any algorithms to decide to whom to show the posts. Instead, it uses a token system.
Amino is a social media site that mainly focuses on teens. Like Mastodon, Amino has communities, and each community has its rules.
Users can create or join the communities based on their interests. In addition, community moderators get more features to work with, like creating polls, and quizzes and monitoring the content in the community.
On top of that, Amino allows voice chatting and group video watching under the screening rooms feature.
Nevertheless, the most exciting feature of this app remains the ability to join different groups using different user names. This way, the anonymity of the users is maintained.
Aether is a fantastic alternative to Twitter for desktop users. It lets you create communities to share content with people interested in similar things. And the community members get to select the moderators by voting for them.
One of the unique features of this app is that the comments you post disappear after some time. So, if you want to save some posts, you can only screenshot them.
Other than that, the interface of Aether is similar to Reddit and Slashdot. You can easily create and post anything on Aether without even using your real name.
If you love making content in video format, you must check out the Peeks Social app. Like Twitch, on this app, users can also donate to their favorite content creators.
Here you can post short videos of up to 36 seconds in length to share your creativity with the users. However, there's no option to post content in word form. The only way you can chat with someone is through the private messaging feature.
Also, the downside of Peeks is that you might find it hard to avoid adult content with the regular app.
If you hate the annoying ads that track you on most other social media sites, then Micro.blog is a worthy Twitter alternative!
Micro.blog is a premium microblogging platform that can expand your social media reach. Though the platform is not free, it's an ideal option for professional bloggers.
The site supports cross-posting on other social media platforms like Facebook, Twitter, Tumblr, etc. You can create posts with videos, audio, images, etc., as you'd typically create on any other social media site.
And if you have an existing WordPress blog, you can even transfer it to the Micro.blog effortlessly.
Conclusion – Best Twitter Alternatives in 2023
If you seek a better social network that gives you the right to free speech regardless of any situation, try out any one of these best alternatives to Twitter in 2023. Using all of these applications, you can share your opinions and build new connections without any harassment.
So get them on your Windows, Android, or iOS device and make the most out of them. Also, remember that not all of the apps are free. Therefore, make sure to check the pricing and features before choosing an app.
Also read:
While one Indian app KOO is becoming the fiercest alternative to twitter.