As businesses expand globally, the trend is shifting toward putting customers at the center of all business activities. Good customer service has become increasingly important as different companies compete within a market to gain a larger customer base, and customers wield the most power.
As a result, it is reasonable to assert that good customer service can become a company's most significant competitive advantage.
That being said, customer service is changing, and new trends are being set by large organizations that place a premium on the values of their customers. 
Furthermore, with the globalization of businesses, there is a limit to one-to-one customer support, and new methods must be devised to provide a valuable customer experience regardless of location.
Regarding customer service, there is a need to be more strategic.
Following are some of the trends in Customer Service that companies must follow to win their customers' hearts and gain their potential clients' engagement.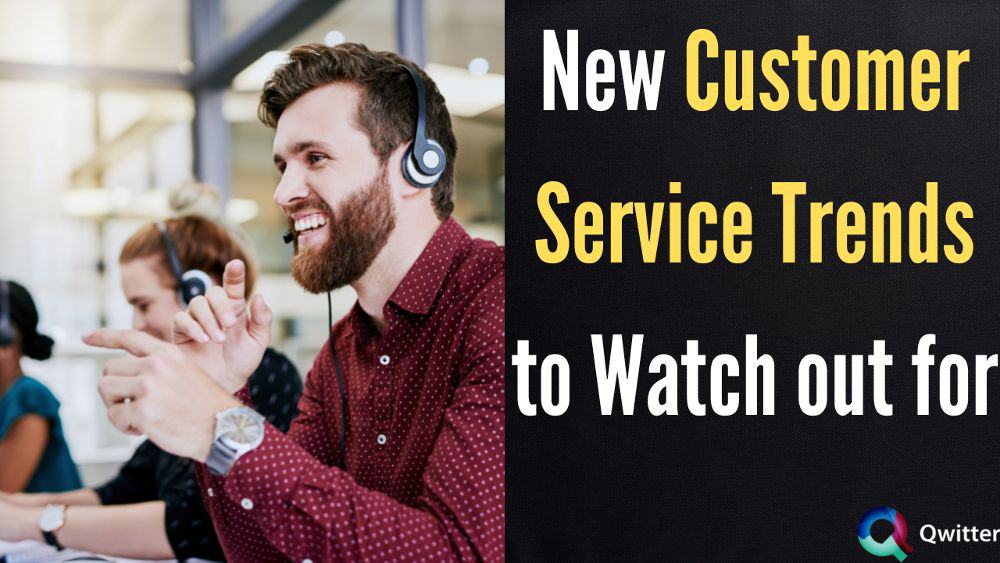 Base Your Customer Service on Your Customers' Values
Every company struggles to build a customer base and keep its current customers. Many businesses overlook the fact that customer value is what starts and drives the entire business.
If the brand does not provide the desired customer values, the customers will not make a purchase and will look for other alternatives where they will be better served and feel more satisfied. 
Businesses strive to pay more attention to their customers' values because customers demand what they require and value the most. Customers' values are determined by what they require and desire.
A company can create value for its customers by conducting extensive research into their wants and needs and what value would best satisfy them.
Customers' value is important in customer support and service because it would be pointless to provide them with what they aren't demanding or what they don't require.
Customer service can provide the best experience and gain a larger customer base if they know exactly the customer value.
Huge brands have already accelerated in the area of customer support. For example, you can call the AT&T Customer Service phone number any time from anywhere and get the best support regarding the internet connectivity issues you might be facing. 
Providing an Omni-channel Customer Service
Traditional customer service was limited to phone calls and email support, which were not always convenient for customers. Customers expect immediate responses and will only engage with sources they are already familiar with.
As a result, the trend of email service and support is shifting toward instant messaging, and on-site support is shifting toward telephonic support.
Furthermore, customers no longer want to wait in line and prefer to receive support 24 hours a day, seven days a week. As a result, they will expect omnichannel service.
To meet the ever-increasing and diverse demands of customers, businesses must adopt multiple customer service channels. However, moving to multiple channels while ignoring the need for synchronization among them will not help.
Omnichannel customer service entails using multiple communication channels and connecting them to provide a better service experience.
A failure to provide complete support via one channel will be compensated for by another channel where customers can receive better service. 
Automation is being used for simple tasks
The pandemic has greatly changed the communication among businesses and customers, and the need to be more agile has been greater than ever.
Companies must automate their responses, use omnichannel customer support, respond quickly to challenges such as streamlining their teams, and work to gain a competitive advantage over competitors.
To improve dexterity, various management tools and software packages are available that can help solve complex and time-consuming problems in a matter of minutes, if not seconds.
Companies cannot continue to use their traditional systems and manual operations in areas where automation has already taken hold.
Furthermore, customers will perceive a company to be better based on the level of automation in its operations. 
Get Customer Feedback
By requesting feedback from your clients, you demonstrate that you value their input and want to assist them. Allowing them to convey their honest opinions and comments might make them feel valued.
Moreover, you can constructively utilize the feedback to improve your services according to the customers' needs.
Asking customers for their feedback will assist you in improving your business activities and make your customer feel valued.
There are many ways to get your customers' feedback without annoying them. You can ask for their response using surveys, questionnaires, and other forms. 
Wrapping it up
Companies have had to adapt in ways they never imagined imaginable during the last few years.
Customer service has never been more crucial. Customers expect speed and convenience, but they also want empathy and dedication to the issues that are important to them.
They desire individualized care and prefer to work with open and honest organizations about their practices.
It might also make the difference between loyal and dissatisfied clients. Companies that invest in solutions that help them work smarter and react faster to changing client preferences will be better equipped to deal with any uncertainty that may arise in the future.
After knowing the importance of good customer service for the consumers and the focus of large organizations shifting toward fulfilling their customers' needs, it is fair to say that exceptional customer service will become a differentiator in the marketplace.