To have a better understanding of the startup costs for opening a laundromat, we have put together this ultimate guide to help entrepreneurs and business owners who want to kickstart a laundromat business.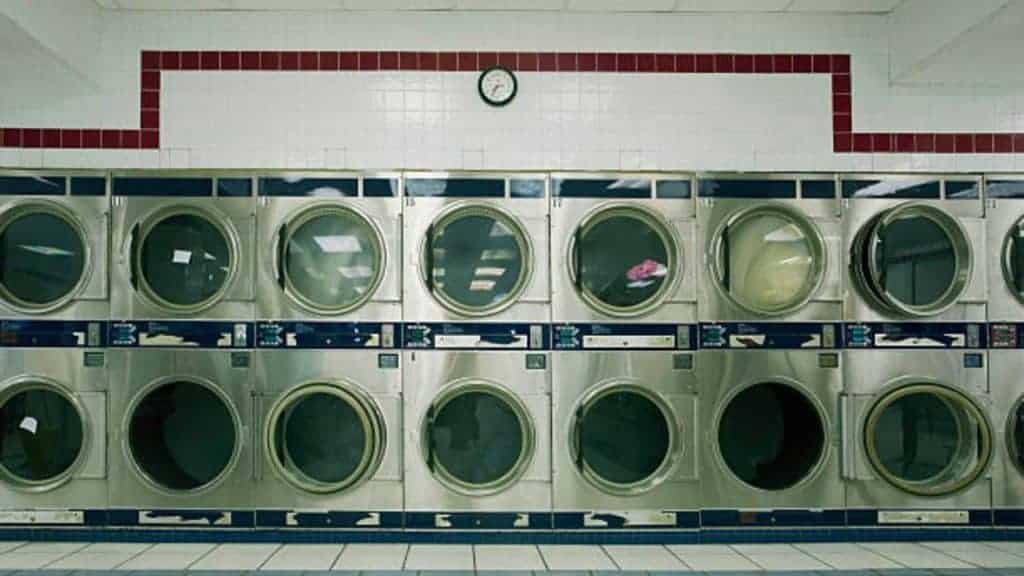 How Much Does It Cost to Open a Laundromat?
According to research conducted by the National Laundry Association, "the average startup cost for an owner-operated laundry ranges from $70,000 to $200,000."
This number includes equipment like washers and dryers as well as supplies like detergent and fabric softeners. Additionally, you will need to factor in rent expenses which range from $2,000-$6,000 per month depending on location and square footage.
Moreover, permits and licenses must also be obtained prior to opening your laundromat which could cost between $1000-$2000.
Finally, marketing strategies should not be overlooked when budgeting for your new venture; these expenses may range from $5,000-$10,000 depending on the type of techniques selected.
Equipment and Supplies
Starting a laundromat could be a profitable business, especially if you have a good laundromat business plan and handle your finances effectively. But just like any other type of business, starting a laundromat requires an initial investment and ongoing management costs.
The first major cost you need to consider is the equipment and supplies necessary for operating a laundromat. The machines themselves, such as washers, dryers, folding tables, and carts can cost between $70,000 to $200,000. Moreover, you'll need to budget for additional expenses like detergent, fabric softeners, and laundry bags.
The price of these supplies may be different depending on the quantity and quality of the products you choose.
Location and Rent
Choosing the right location for your laundromat is crucial to ensure regular traffic. Based on the size of your store and the commercial real estate market in your area, the rent expenses can range from $2,000 to $6,000 per month.
Moreover, you might also need to make leasehold improvements to make your store more welcoming and comfortable for customers.
It is essential that entrepreneurs take into account factors such as the size of the store, the commercial real estate market in the area, and other local businesses when selecting a location for their laundromat business.
With careful consideration and research into potential locations for your laundromat business, you will be able to find the perfect spot that meets all of your needs!
Permits and Licenses
Before opening your laundromat, there are some standard permits and licenses you must obtain aside from any state or municipality requirements. These include a laundromat license, business license, and permit to do business.
The price of obtaining these permits and licenses depends on your location and varies between $1000 and $2000. 
Marketing and Branding
To attract customers to your laundromat, you need to invest some money into marketing and branding strategies. Promoting your business on social media or by creating a unique brand image and designing signage, flyers, and brochures must be considered as initial expenses. The cost ranges from $5000 to $10,000, depending on the type of marketing techniques you select.
Operational Costs
After launching your laundromat, the ongoing operational expenses cannot be ignored. These expenses include utility bills, employee salaries, repairs and maintenance, and insurance.
According to research, monthly expenses of an average-size laundromat sum up to $10,000 to $15,000 each month, including operational and equipment costs.
Be Financially Wise!
Common money management missteps include underestimating startup costs, failing to account for operational expenses, miscalculating pricing strategies, or ignoring important taxes and other financial regulations.
Without proper planning and budgeting, these errors can lead to cash flow problems or even bankruptcy down the line. To ensure success in your business venture, it is essential to understand the complexities of managing finances for a laundromat so that you can effectively manage your money from day one.
In order to run a profitable enterprise, it is crucial to take into account various expenses such as equipment, supplies, lease, licenses, advertising, and running expenses.