Are you looking to increase the number of engaged followers on your Instagram account? If so, you're in luck! In this post, we'll share some tips for getting more engagement from your followers. Keep reading to learn more.
Instagram is a versatile social opportunity for regular users, marketers, and project creators. Nevertheless, Instagram never bestows users with 1000+ followers weekly. Many accounts remain no-names without audiences for months and even years!
Many people still do not perceive growing your Instagram account as a professional activity that brings many positives and real, material results. That does not cancel factual evidence, though: Instagram remains the #1 option to find engaged followers.
Here is how an adept Instagram user turns a blank account into a page with thousands of daily visitors who stay with them!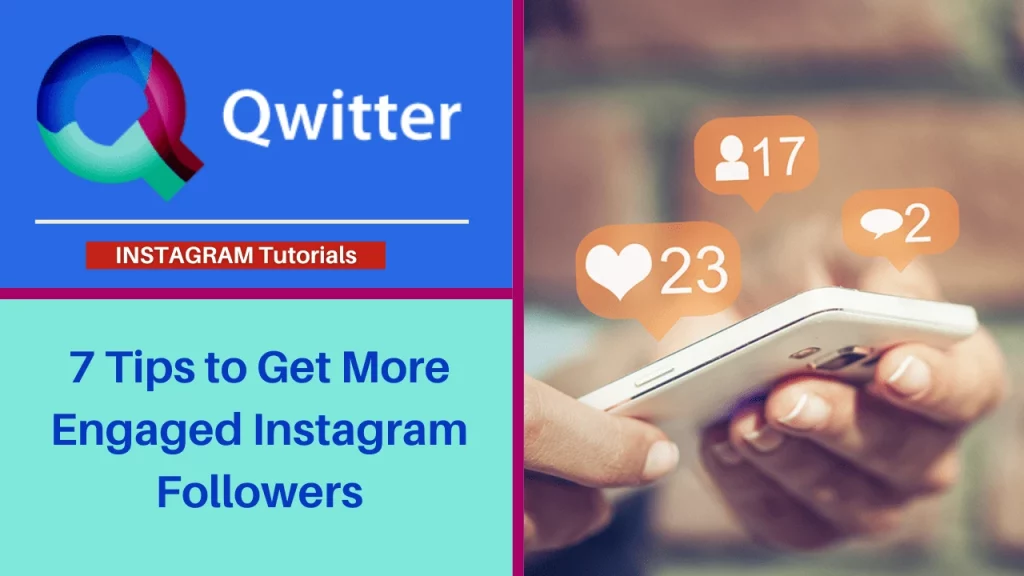 How to Get Engaged Followers on Instagram
---
1. First and Foremost, Comprehend Your Audience
Whatever your activity brings, it brings it for other people who will appreciate, ignore, or hate what you offer. Of course, you and your Instagram account need as many appreciators as possible.
That is when audience analysis becomes a necessity you can ignore only if you want to stay at a depth of the informational ocean.
Modern social listening tools are the best-used option to comprehend what your audience is and what makes its attention fix. Using social listening tools lets you:
Understand who your audience is (demographics, interests, social circles)
Recognize the top hashtags and themes your audience discusses
Analyze competitors' accounts to understand their success in attracting the same audience
Pinpoint trends your prioritized audience likes
Create portraits of your potential engaged followers
Gather data that lets your Instagram project clarify goals and get a solid strategy.
2. Target Niches with Your Content
You might never find a pool of ideal followers who are here for your content solely — and that is normal. Remember that people with the same interest still have a list of other peculiarities like religion, beliefs, attitudes, likes, and dislikes.
Hence, even resembling interests never guarantee that both of those followers will stay. Yet, you still need as many subscribers as possible, even though they will filter themselves later. And here is how to get more followers on Instagram overall. 
The Internet lets humanity break the mass into niches, and you must research them parallel to your prioritized audience. The essence of targeting niches lies in offering them something they cannot find everywhere.
You can offer a special point-of-view, unique information, and useful data that will not spread around the Internet like wildfire but still has value for a certain part of the audience.
If the chosen niche is rare and lacks content, you will be the first answer-finder for those people, meaning they are likelier to be the engaged followers your project wants.
You can still post more generalized content that brings niches what they want partly but mix it with narrowly-focused facts and things.
3. Categorize Your Content with Hashtags
Hashtag work is a separate science Instagram users often neglect. The reality is that hashtags work in favor of your account, gathering potential followers and making your content visible to those who search on Instagram.
When you comprehend the niches and audience, use hashtags to bring you more precise followers. It means using related tags with low competition to get into the TOP 9 of relevant hashtag searches.
Do not go overboard with hashtags; a maximum of 20 is enough to make your content visible without overwhelming it. Still, those hashtags must be optimal and informative.
You can research alone or try extra instruments to clarify which hashtags are trending and useful, given your target niche.
4. Engage Your Audience with Instagram Stories
The success of Instagram Stories makes many users forget about permanent posts on their accounts. That is a mistake because permanent posts still bring more potential followers — if the content is worth their attention.
Instagram Stories lets you show off your product, share news, and engage followers with short promotions or giveaways. However, do not try to squeeze all of that into every story but you should add Multiple Photos to your Instagram Story! It will look overwhelming and unappealing to the audience.
Instagram Stories also allow you to show off behind-the-scenes content, making your project closer and more relatable to the audience!
5. Collaborate with Influencers of Your Targeted Niche
Influencer marketing might seem like a trend that will eventually fade out, but it still proves to be a significant part of Instagram promotion. Besides, finding the right influencer for cooperation means reaching an already-gathered audience who might become engaged followers for your account.
When you work with an influencer, always discuss what they can offer and their terms. Maintaining standards while promoting each other is crucial — because a scandal or low-quality promotion from the influencer might harm your account's reputation in the eyes of their audience.
Influencer cooperation is not only about promotion but also about partnerships and content creation together. It can bring you more followers, engagement, and collaboration opportunities for future growth.
6. Create Unique Visuals
Instagram is primarily about visual aesthetics and beautiful things we comprehend via watching them. Hence, visuals are a significant part of Instagram promotion.
It does not mean that every post must have high-quality professional photographs — though it is excellent if you can afford such content.
Unique visuals can be DIY graphics, original photographs or videos, and even your blog or website screenshots. So, find your style and continue creating unique visuals for every post to stand out in a feed full of visually similar content!
7. Daily Reminder: Post Regularly, as Consistency Is Obligatory
It might be clear advice, but some accounts still struggle with regular posting, ending with time gaps between publications. Such inconsistency confuses potential followers — if they see your last post was two weeks ago, they might think you are not active anymore and lose their interest.
Final Words
---
Growing an Instagram account requires overall strategic planning and constant work, but it can bring numerous benefits and open new opportunities for your Insta project.
By focusing on engaging content, optimal hashtags, collaboration with the right influencers, unique visuals, and consistency in posting — you will be able to attract more potential followers and turn them into engaged ones!