Blocking any user on WhatsApp is simple, just like conversing on this platform. WhatsApp doesn't send a notification when any user blocks anyone to maintain blockers' privacy. That's why deciding if a person has blocked you on WhatsApp is challenging. This article will guide you with 5 ways to tell if someone blocked you on WhatsApp. 
How to Know if Someone Blocked You on Whatsapp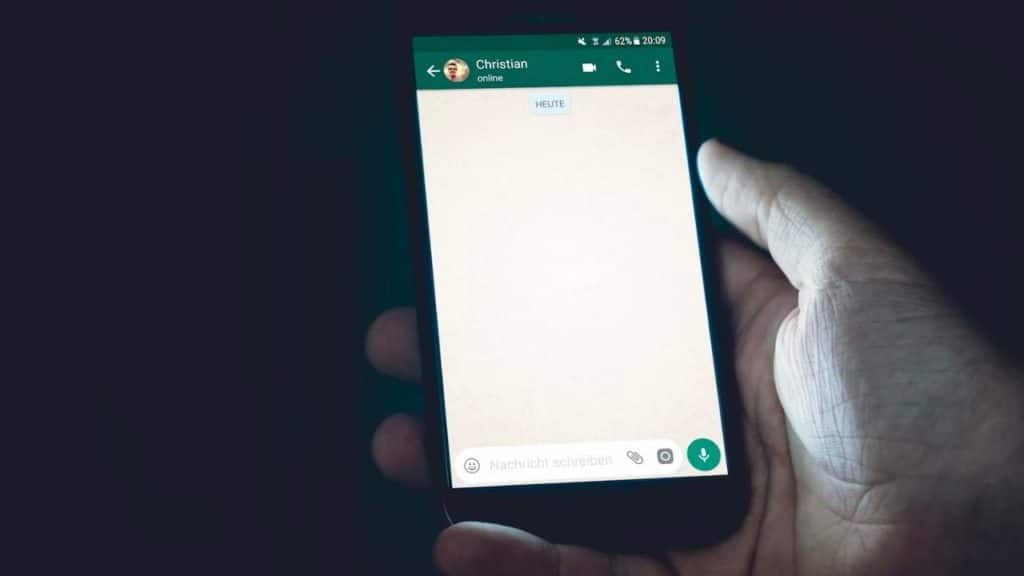 You can't see a contact's 'last seen' status.
When a contact blocks you on WhatsApp, their "last seen" or "online status" won't be visible. The "last seen" timestamp indicates the last time a user was active on WhatsApp. This sign individually doesn't prove that you're blocked on WhatsApp. WhatsApp user's "last seen" becomes invisible due to more reasons-
When your contact number is not saved in their phone.
When users purposefully turn off their "last seen" status. WhatsApp provides a setting to hide the last seen from all users to protect your privacy. You can see other users' last-seen status if you turn off yours too.
Steps to check any WhatsApp user "last seen" on Android or iPhone.
Open the WhatsApp messaging app on your phone.
Open the inbox of the person whose last seen you want to view.
Check the "last seen" time below the user's name at the top. The last seen is visible as "last seen today at 08:34 am."
You don't see a contact's new profile picture.
Earlier, You couldn't view the Profile picture of a user who blocked you on Whatsapp. Instead, the blank profile picture with a gray background used to appear every time you tapped on a Profile image of the user who blocked you.
According to the WhatsApp Help Center, the new update prevents you from viewing the new Profile picture of the user who has blocked you on WhatsApp. It means you'll see the same Profile Picture the other Whatsapp user had when they blocked you. If the "gray background" is visible instead of the user's Profile picture can mean either that they have deleted or removed their WhatsApp Display picture.
Your messages only show one checkmark.
If you can't see any WhatsApp user "last seen" or "Profile picture," it can be because of other reasons we have mentioned. But if the situation stays the same longer, you have your answer. If you want to ensure whether the other person has blocked you, the next helpful way is to send a new message & notice the read receipts or checkmark below it.
Here's the meaning of three WhatsApp message checkmarks.
Single Gray Tick – It indicates that your device sent your message.
Two Gray Ticks – It indicates that your WhatsApp messages have been delivered to the other user's device ( an Android phone, iPhone, or desktop )
Two Blue Ticks – It indicates the user has read your WhatsApp message.
If your WhatsApp message shows a Single gray Tick for many days, it proves you have been blocked. You should not conclude in a few hours because, often, a user is offline. Another reason can be any technical glitch in other users' devices. Often, our WhatsApp messages don't get delivered even when the internet connection is active.
Your calls will fail.
The next method is to call a WhatsApp user you doubt has blocked you. Here are the steps for that on your Android or iPhone.
Open the WhatsApp app & the inbox or conversation chatbox of the other user.
You can do a voice call or a video call.
If your call status displays "calling," it can mean two things – your call is still in the connecting stage because the internet of another user is off. The second reason is that you have been blocked. The WhatsApp call status from "Connecting" to "Ringing" status, indicates that your call has been delivered to another user. If your call doesn't change its status to Ringing even after making multiple attempts or waiting for a few days, it proves that you have been blocked.
You can also face connection issues preventing you from making a WhatsApp call. You can read more significant reasons from the WhatsApp help center Page.
You can't add the contact to a WhatsApp group.
The last way to confirm whether a user has blocked you on WhatsApp is by adding them to any WhatsApp group. To ensure this, create any WhatsApp group. Add your preferred user to the Group. The two error messages may appear as "Can't add participant" or "Failed to add ( WhatsApp user name ) if you fail to add that user.
In the two situations, you cannot add a user to your WhatsApp Group.
When you're blocked.
If the user has adjusted the WhatsApp setting to prevent you from adding them to any random groups without their permission.