If you are a fan of Counter-Strike: Global Offensive who stays up-to-date on matters, you've surely already heard the announcement of the release of the new Counter-Strike 2. This is huge news for the gaming community, even more so for those players who have invested in CS:GO skins.
CS:GO skins don't just change the appearance of your skin; they allow you to personalize your arsenal and express yourself better. They are one of the main attractions of the game, since they can make the experience more fun and personalized. For this reason, they are highly sought-after and valuable in the market.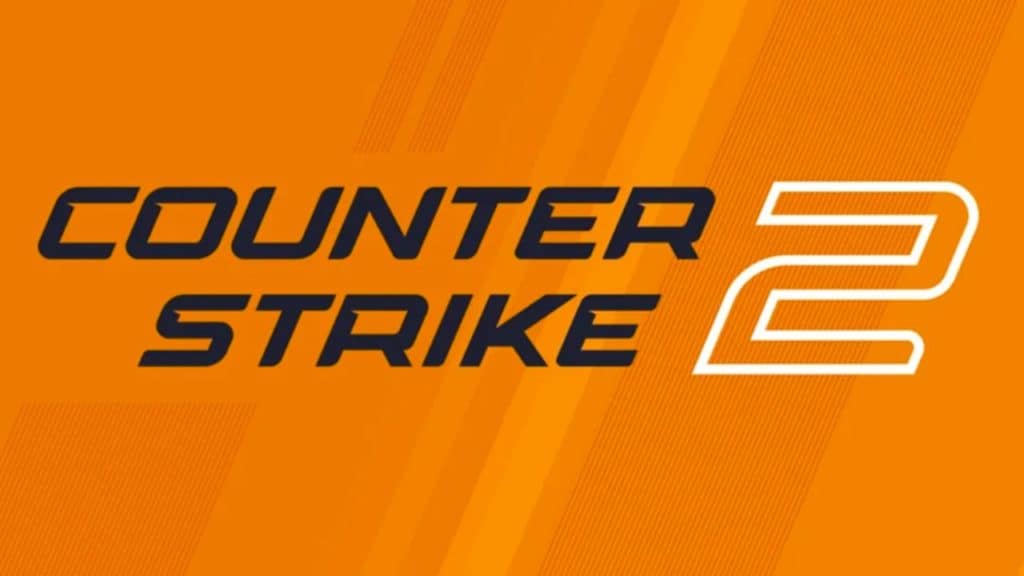 If you're someone who has enhanced their gameplay experience and showed off their style with skins in CS:GO, you may be wondering what will happen to your current skins once Counter-Strike 2 rolls out.
In this article, we'll provide you with a complete trading guide for CS2 and will show you exactly how to trade CSGO skins and get the best deals. We will look at trading platforms, sources of information, and tips and tricks to make you a top-tier trader. 
Counter-Strike 2 Is on the Way!
Counter-Strike 2 is the latest surprise Valve had in store for us and is an upcoming sequel to Counter-Strike: Global Offensive, the most popular and successful first-person shooter game of all time. CS2 is expected to be released in 2023 and will bring many changes and improvements to the game. New maps, modes, weapons, characters, graphics, and effects are just a few of the things that CS2 is about to bring.
The game is based on a new engine called Source 2 that will enhance the performance and realism of the game. Thankfully for us CS:GO players, one thing still remains the same: the skins!
CS2 will have a lot of new and different skins that will be available for players to obtain, trade, or sell. But if you're someone that has skins from CS:GO, rest assured that they will all be playable in CS2 as well!
Some of the new skins that will be introduced in CS2 include animated and 3D skins. These will have more effects and details than the ones in CS:GO. They will also have custom animations, which is a big plus and will make the game even more visually appealing and immersive.
Know the Market
If you really want to profit when CS2 is out, you need to know which skins will be in high demand and which ones will lose their value. How do you get to know that? Well, research!
To make informed trading decisions and profit from them, watch popular streamers who already have access to the game and see what skins they're showing on their streams since they likely pick those that can attract more viewers. You should also follow experienced traders on Twitter or YouTube and learn from their trading strategies.
Apart from this, you must also follow the trends of prices on a trusted platform to find the leading skins at any point in time, including when CS2 gets released. Keep reading to see which platform is the best for both monitoring trends and trading!
Where Should You Trade?
To trade CS:GO skins for CS2 skins, you can use the same method that you've used for trading CS:GO skins in the past. The most obvious option is to trade your CS:GO skins on the Steam Community Market. The platform uses the Steam Wallet funds system. When you purchase skins, you use the funds in your wallet, and when you sell skins, you get the funds in your wallet after Steam cuts its share.
This option has some advantages over other third-party marketplaces. Its simplicity, familiarity, and security are all attractive, and you don't have to learn how to use a new system or platform. Transactions can be carried out without worrying about scams or fraud since Steam handles the transactions and verifies the identity of buyers and sellers.
However, this option also has major drawbacks and limitations that you should keep in mind. The main disadvantage of trading CS:GO or CS2 skins on Steam is that you won't be able to withdraw money from your Steam wallet. You can only use your funds to buy other items or games on Steam — there is no option to cash out or transfer money to your bank account. This means that you can't truly profit from the value of your collection.
To make matters worse, Steam also takes a hefty cut from every transaction in commission. This means that you will definitely lose money from every trade and get much less than what your skins are truly worth. Therefore, if you decide to trade skins on Steam, you should be prepared to accept these disadvantages and restrictions.
The Best CS2 Trading Platform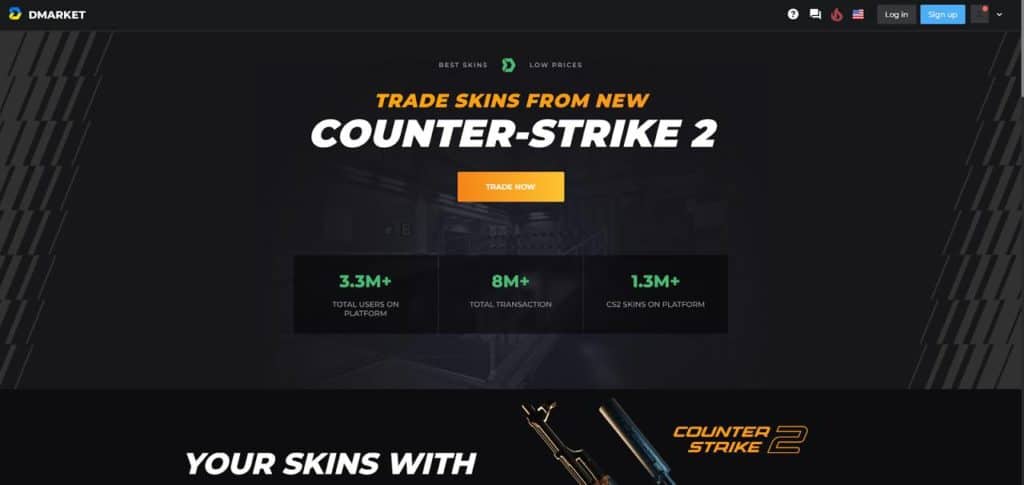 Since Steam has many restrictions and limitations, even over your own wallet's funds, it's out of the race for the best platform for trading CS:GO or CS2 items. Third-party websites share a similar story, but their main drawback is that they're simply not trustworthy.
Enter DMarket: a global marketplace that connects buyers and sellers of in-game items from a multitude of games, including both CS:GO and CS2! It offers many benefits over its competitors and stands above other platforms.
The main advantages offered by the marketplace are security, convenience, variety, speed, and unbeatable pricing. It uses blockchain technology to ensure the safety and transparency of each transaction, so you can trust them completely, as do millions of other Counter-Strike players globally!
A convenient and user-friendly interface can go a long way toward making trading an enjoyable process. DMarket's interface allows you to effortlessly browse, filter, sort, and compare items and prices. Plus, DMarket not only has a huge variety of skins that you can choose from but also offers fast and easy transactions that allow you to buy or sell your skins in minutes.
Conclusion
To sum up, although the new version of the famous game is soon to be released, your skin collection is pretty safe as you'll be able to trade CS:GO skins for CS2 ones. However, it's important to keep up with the market and choose the right platform for trading. If you prefer familiarity and don't mind commission, you can go with Steam. But if you want to maximize your profit, DMarket offers a much more beneficial way to trade.