Are you looking to boost the visibility of your videos on YouTube? Chances are, even the best video content will disappear into obscurity if no one can find it. That's why mastering basic YouTube SEO tips are vital in increasing how often your videos are discovered!
In this article, we'll take you through seven simple tips that will help you rank higher in search engine results and get more views from organic traffic. So, read this easy guide on taking control and boosting your online channels with powerful SEO tactics!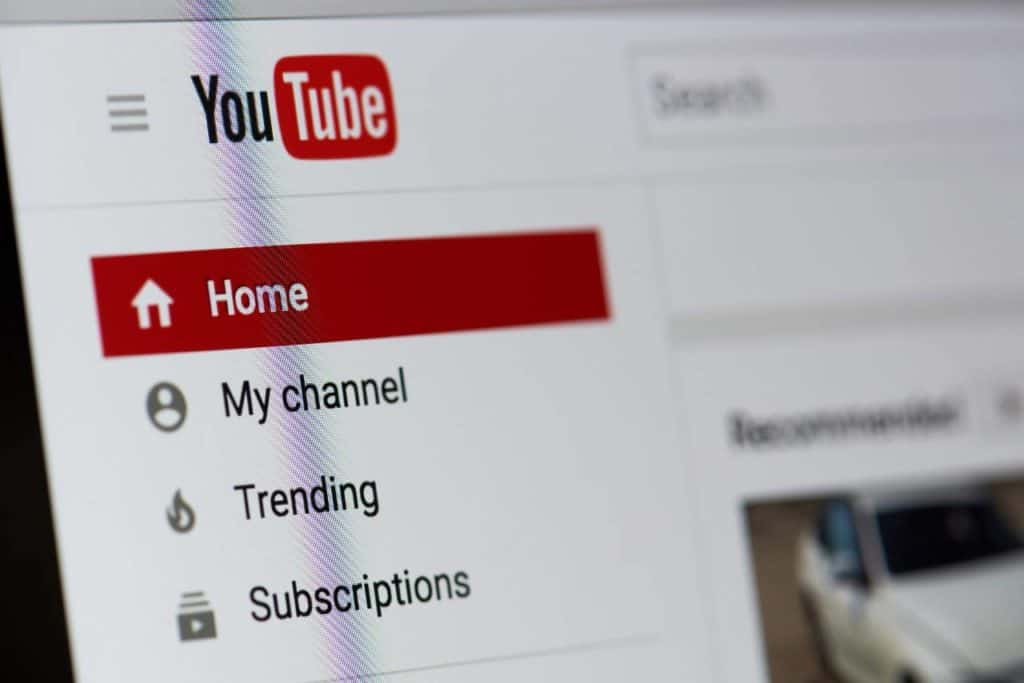 YouTube SEO Guide: 7 Simple Tips For Ranking Your Videos Real High
---
Strategy #1: Consistent competitors' research
One specific strategy designed to help your videos rank higher is researching competitors on YouTube SERPs. This involves using tools such as keyword analysis and keyword position tracker instruments.
Through research, you might discover what works well in an industry and apply those practices in your marketing video campaigns.
Moreover, seeing what content competitors have already used could even spark new ideas for better ways to monetize videos. In this manner, researching competitors on SERPs is a sound way of building a more effective marketing plan and inspiring successful YouTube SEO methods.
Strategy #2: Consistent keyword research
To ensure that your YouTube videos are seen by as many viewers as possible, conducting careful keyword research can be a highly effective tool.
With the help of strong keyword tracker software, you can research the best keywords to use on search engine platforms which is essential for maximizing traffic.
Not only will the right keywords increase organic search results, but they can also be utilized in crafting more informative titles and descriptions to grab viewers' attention. Quality research ensures that your content receives maximum exposure, enabling continuous engagement and viewership growth.
Strategy #3: High-retention videos
Focusing on video retention is a surefire way to maximize views and optimize search visibility, leading to long-term success for channels. To improve video retention, consider utilizing editing techniques such as trimming, adding captions, and incorporating engaging visuals when you edit YouTube videos. High-retention videos are those that keep the viewer engaged throughout the entire video, allowing them to stay longer and see more content. Here are several features that often characterize them:
a compelling story that will encourage people to stay engaged with the video until the end;
striking visuals that capture attention immediately and keep viewers interested;
Interactive elements like quizzes or polls so that people become more involved and likely to remember the content;
clear guidance for how the viewers should apply what they have seen in their daily lives.
While it requires extra effort and creative thinking, it is worth it. By creating high-retention content, you can organically increase the search ranking of your videos and earn more visitors to your channel.
Strategy #4: Active video promotion
Intense video promotion with influencers participating in the campaign can be an effective SEO strategy as it helps to increase traffic, engagement, credibility, and even opening up to new audiences. The key is to find influencers that fit within the context of your content and values.
This brings viewers from the influencer's channel and contributes to the organic reach on YouTube. By involving influencers in videos, companies take advantage of influencer marketing, which often yields increased brand awareness and long-term customer loyalty.
This engagement results in more meaningful interactions with the audience and higher sustained brand awareness.
Strategy #5: Multi-language subtitles
Another effective SEO strategy for YouTube videos is creating subtitles and captions in different languages. This increases the likelihood of being discovered by people searching in their native language and even by those who are learners.
With this approach, you have the potential to increase your potential reach countless times over dramatically. Creating translations of your YouTube content will likely provide an immense benefit to both your overall viewership and engagement metrics.
Strategy #6: A strong thumbnail
Creating a strong and compelling thumbnail is an effective way to draw in viewers on YouTube. Thumbnail images represent the first impression for viewers since they occur alongside titles before any video streaming occurs.
Therefore, it is important to craft a thumbnail image that will capture interest and truly depict the content of your video.
Design elements such as color selection, graphic style, size, or dimensions can all be used to create unique thumbnails that stand out. Creating a consistent look across all thumbnails also helps to increase recognition for future videos.
Strategy #7: Ongoing analytics
Lastly, keeping close track of analytics is an effective strategy that nobody should ignore. Using a strong YouTube rank checker and similar instruments will help you stay on top of your channel's performance and make informed decisions on improving its visibility while also analyzing any changes in viewership habits.
Utilizing analytics can help measure a campaign's success and identify opportunities for content optimization. This, in turn, will eventually lead to a better ranking within the YouTube search engine, providing more reach and engagement for your videos.
3 Tips For Choosing Good YouTube Rank Tracker Software
---
When it comes to choosing the right YouTube rank-tracking software, several factors should be taken into account:
It is important to ensure the program offers detailed and accurate analytics — this will help you better understand your channel's performance.
The software should be user-friendly, allowing you to quickly access relevant data without requiring a complex setup.
Consider the cost of the software — some tools may be cheaper, but they often offer fewer features than higher-priced options.
Ultimately, when selecting the right software for your YouTube channel's analytics needs, consider these three tips: accuracy, convenience, and cost.
Final Thoughts
To sum it up, YouTube SEO is not a one-time thing. You have to be in it for the long haul and keep track of what's working and what's not. Nevertheless, the effort is always worth it in the long run. Focusing on all the above aspects can improve your ranking and get more views!