The profile picture of your Instagram profile is likely one of the initial impressions created by other users. If the image is not captivating and of high quality, it could adversely impact how you or your business is perceived on Instagram.
Thankfully, changing your profile picture should be simple with all the available options. Consider having a professional take some shots or using major editing software for an existing photo before you post it online. Your profile pic will help capture attention from the outset and portray yourself or your business in a greater light.
Changing your profile picture on Instagram is easy. In this blog post, we'll show you step-by-step how to change your profile picture on Instagram.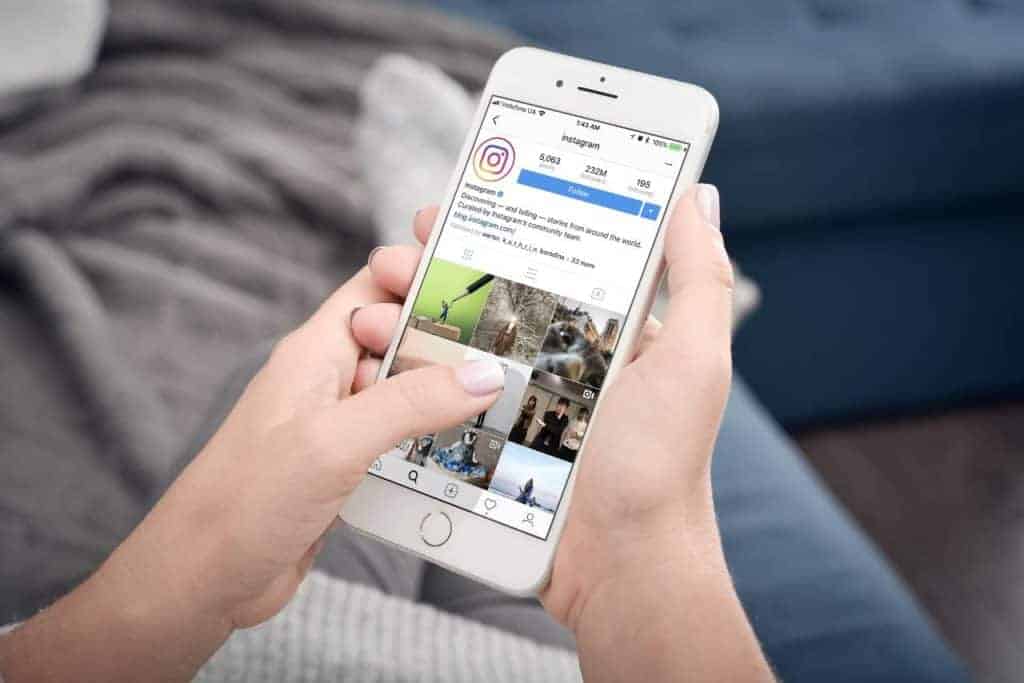 How to Change Profile Picture on Instagram Iphone
To open your profile, click on the screen's icon at the bottom-right side.
Now select "Edit Profile" on the right-hand side of your username.
If you want to replace or update your photo, click the Change Photo or Change Profile Photo option. You'll then be prompted whether you would like to capture a new image from your device's camera or import it from Facebook – select the former!
Take a new profile photo, or choose one from your camera roll!
When you're prepared, tap on the "Done" button for iPhone users and press the Next icon for Android users.
Your image will now appear as your profile picture.
How to Change Profile Picture on Instagram Android
Access your profile quickly by clicking on your photo at the left of the screen.
Now click the "Edit Profile" button.
Then click the 'Change Profile Photo' button.
To upload your picture, click the "Upload Photo" button and choose your image.
How to Change Profile Picture on Instagram Computer
To get started, head to Instagram's website and log in.
Click on the current profile photo in the top right corner of the display, which will take you to your profile page.
Click on your profile image and select 'Upload Photo'.
Then, find the image you'd like to use as your profile picture and select it
Once you hit 'Open', it will begin uploading onto your profile for everyone to see!
Make sure to choose a high-definition photo that stands out and showcases who you are – good luck.
How to Change Profile Picture on Instagram Business Profile
It is super easy to switch up your business profile picture top. You need to tap that profile picture in the bottom right corner and select 'Edit Profile.' Then, you have to tap 'Change profile photo' and select 'Upload Photo' from there. Choose the perfect shot that resonates with your goals, and watch your profile instantly upgrade.
Why Can't I Change My Profile Picture on Instagram?
Here are some reasons why you may not be able to change your profile picture:
Wifi issues: Sometimes, when you try to upload a profile picture on Instagram, the wifi connection might be slow or not working properly. This can lead to an inability to change your profile picture, as the file may take too long to upload or won't upload.
Incorrect File Type: If you use the right file for your profile picture, Instagram will accept it. Generally, .jpg and .png files are accepted by Instagram when changing profile pictures.
Insufficient Storage: If you don't have enough storage on your device, the file may not be able to upload properly. Make sure you have plenty of free space to avoid issues when uploading a new profile picture.
App glitch: If the app is having some issues, you may be unable to change your profile picture. Try closing out the app and restarting it to see if that solves the issue.
Account restrictions: If your account has been restricted for any reason, you may not be able to log in or make changes to your profile picture. Check with Instagram to ensure your account is in good standing before changing your profile picture.
Update the app: If you've encountered any issues when changing your profile picture, it could be due to a glitch or bug. Ensure you have the most up-to-date version of Instagram installed on your device to avoid any potential problems.
These are the main reasons you may not be able to change your profile picture on Instagram.
When Can I Change My Profile Picture on Instagram?
You can change your profile picture as often as you'd like. Changing your profile picture on Instagram is a fun way to show off your personality and stay up-to-date with whatever current trends or events you want to highlight.
Whether it's a new selfie that shows off a different look, a picture of the latest event you attended, or a representation of a cause you believe in – Instagram gives you the platform to express yourself in whichever way feels right.
Remember that your profile is the face of your account and serves as an important first impression for potential followers.
How to Do Instagram Profile Picture Zoom?
Instagram profile pictures are an important expression of our online identities but are constrained in size and resolution when viewed publicly. Since the profile picture generally appears on a fairly small field on the Instagram profile page, most users cannot zoom in to view details or differentiate between interpretations of the same image.
Even if they feel there is an important detail that could be seen more clearly with magnification, zooming is not currently an allowed function in Instagram profiles – a feature many users have requested vehemently and without avail. 
But there are 2 ways you can zoom in to see the profile picture:
Use Accessibility setting ( iPhone)
Open settings app
Click on Accessibility.
Now, tap Zoom and turn it on.
Now, if you want to get a close-up look at someone's profile picture on Instagram, you have to quickly double-tap three fingers and voila – instant zoom!
The screenshot method (iPhone and Android)
Taking a screenshot of someone's profile picture can be an effective way to zoom in. After capturing the screenshot, go to your gallery. Now zoom in for a closer look. This method is efficient and straightforward for many instances where one wants to look closely at another person's profile picture.
Instagram Profile Picture Size Circle
When uploaded directly on the app, your profile picture should be in a square format with 110×110 pixels. If you view your profile from the desktop version, this image size increases to 180×180 pixels, where the profile picture appears round.
However, the underlying photo is still square with an aspect ratio of 1:1. Therefore, it is wise to keep these guidelines in mind to ensure that your Instagram presence stands out for all the right reasons.
The Bottom Line
Whether you want to update your profile picture for aesthetic or privacy reasons, Instagram makes it easy to change. Now that you know how to change profile pictures on Instagram, try it out and see what new look you can give your profile.