Instagram lets you block dozens of accounts for security and other concerns, so you can stop anyone from seeing your pictures and stories there. You can also locate the account you blocked in your profile's privacy settings.
Here, we have discussed how to see blocked accounts on Instagram, whether you're doing it from the browser or directly from the Instagram app.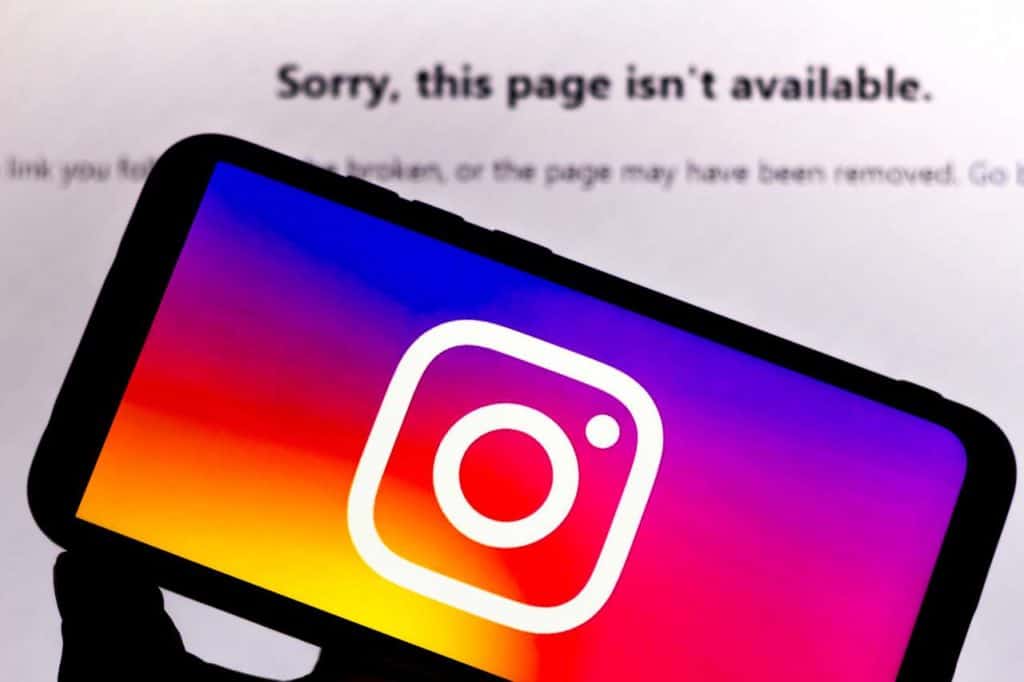 How to See Blocked Accounts on Instagram Website on Chrome
---
The instructions to see blocked accounts on Instagram website on Chrome are as follows:
1. Select the toolbar icon for the browser. Navigate to https://www.instagram.com into the URL bar and enter the login details for the user account.
2. After the profile has loaded, click the icon in the top right-hand corner to browse your profile.
3. Select the gear icon located next to the option for modifying the profile in the menu that appears.
4. Select the "Privacy and Security" link on the line.
5. Choose "View Account Information" from the list of options under the heading "Account Information."
6. Select the "Show All" link, which is next to the line that says "Accounts that you blocked."
The blocked accounts list will appear.
How to See Blocked Accounts on Instagram App
---
It's easy to view your Instagram blocked list and accounts by doing the following:
1. Open Instagram on your Android phone or iPhone. In the lower right corner of the screen, tap the profile symbol.
2. Click the screen's three horizontal lines on the top right side.
3. Choose "Settings", followed by "Privacy".
4. The title "Blocked Accounts" should display below Connections; tap there to access the list of people you have blocked.
If I've Blocked Someone on Instagram Why Can't I See Their Profile?
---
The whole purpose of the block option is to stop the person from seeing your profile. After blocking them, if you can't access their profile, you won't be able to see theirs either. If you block someone, their account will not appear when you type in their username and their Instagram handle in the search field.
You may prevent someone from seeing your photos on Instagram by blocking them. Furthermore, because they won't be able to read your postings in the first place, the blocked person cannot like or comment. They won't be able to send you any new Direct messages either.
FAQs
---
What takes place when I block someone on Instagram?
Once you've blocked someone, they won't be able to look for you anymore. Your postings won't be visible to them anymore, and they won't be able to like or comment on anything.
They won't be able to message you directly either.
Do Instagram Messages Get Deleted After Blocking Someone?
On Instagram, messages are not deleted when someone is blocked. Instagram will conceal them, so you won't be able to view them. The messages will reappear after the individual has been unblocked.
How do I unblock a blocked Instagram account?
1. Go to your profile page and choose "Settings".
2. Access the section for privacy and security.
3. Select the "Blocked Accounts" option from there.
4. You can view all the profiles you've blocked there. To unblock an account, tap on it.
Simply press the three dots in the upper right corner of their profile once you're there, then choose "Unblock".
Conclusion
---
That's it, folks! Now you know how to see blocked accounts on Instagram from both the website browsers and the Instagram app. Simply log in to your account, go to settings and navigate to the privacy section. After that, you can see all the accounts you blocked through a web browser or even through the app directly.
Here's hoping that this guide helped you figure out how to see blocked accounts and more about blocking a user on Instagram!