Twitter has introduced its new 'Soft Block' function which allows users to remove any followers without blocking them. They have previously indicated that the tech giant was exploring a new tool for quickly removing followers.
This feature is only available on Twitter for the users to remove a person they do not like.
This feature differs from blocking because blocking prevents someone from viewing your tweets or sending you direct messages. Let's see how we can use this feature.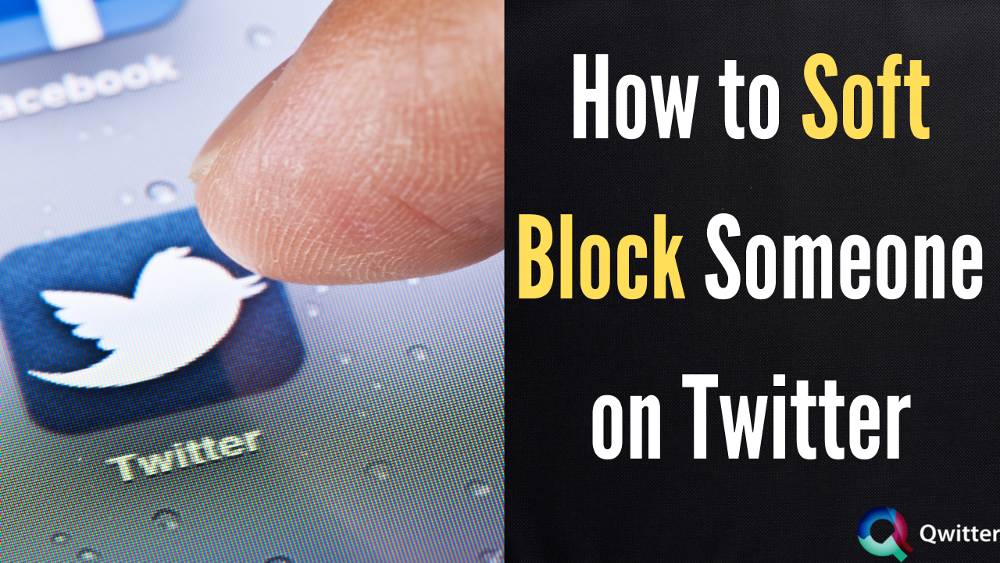 How to Soft Block on Twitter
---
In order to delete a follower from your profile,
Open your Twitter app
Then tap on the 'Followers' tab.
Now click the three-dot icon that will appear on the side of the profile's name.
Finally, in the drop-down menu select 'Remove this follower.'
The follower you just removed will not be alerted of the change once you've finished. Although the person will be removed from your profile, it will not stop them from viewing your tweets, replying to them, or even direct messaging you.
What Does It Mean to Soft Block Someone on Twitter?
---
Earlier, the only way to remove a follower was the option to block a follower. In that case, a profile was entirely obstructed to see your profile, tweets, or even direct message.
This was the best option for random strangers. But what if you have real-life friends who no longer want to interact with your content? A soft block is a solution.
A soft block means that you are not blocking that person from your profile which means, they can still access your profile, view it, and can also interact with your tweets if your account is public.
However, they will not be included in your follower list. They will be removed from the list without providing any notification. 
What's the Difference Between a Soft and Hard Block on Twitter?
---
Basically 'hard block' is another term for 'block.' If someone is entirely blocked by you, they won't be able to view your tweets until they get unblocked. The user will not be notified that they have been blocked.
People can only watch your tweets if they're not logged into Twitter, and they will have to start a new account only to follow you.
Hard blocking people you know might be hurtful to their sentiments. If you block someone who is bothersome or disrespectful, as a result of your action they may become enraged or even more of a pest.
Whereas, in the case of soft blocking someone on Twitter, do the same steps as above to block them, but also go through the process of unblocking them.
So go to the person's profile, click the three vertical dots in the upper right corner, and choose Block, then repeat the process with Unblock. Although, now Twitter's new function allows you to remove a follower instead of blocking them.
The soft block strategy does not prevent the user from viewing all of your public tweets on your profile. They can even refollow you if they realize they aren't following you anymore.
Can you be soft blocked on Twitter?
---
Yes, the new feature of Twitter gives the opportunity to your followers to soft block you if they feel the need to do it. They will simply follow the steps and remove you.
Nevertheless, you won't even know because the app does not notify you when someone removes you. However, you'll be able to see their profile.
How to Tell if Someone Soft Blocked You on Twitter?
---
Has it been a long time since you saw a tweet from a person on your homepage? Do you think they have soft blocked you? Then you can confirm whether a person removed you, simply by checking if you are following them or not.
If you are not following them and you can't remember unfollowing the particular user, then it means they removed you aka soft blocked you.
How Do You Soft Block All Followers on Twitter?
---
Unfortunately, you can't soft block all of your followers in one go as Twitter hasn't developed a feature that can make it happen. However, you can use the following steps to soft block your followers one by one:
Go to your Twitter account.
Click your Profile in the left sidebar.
Tap on your follower count.
Find the follower you want to remove, then click the three dots to the right of their name.
Click Remove this follower.