There must have been times when you'd have gotten irritated when you opened Twitter, and the videos or GIFs started playing on their own. Additionally, these videos severely affect your device's battery life and use too much data. Twitter released this video autoplay feature a long time ago, but users still face this issue.
In this article, we will tell you how you can disable Video Autoplay on Twitter for Desktop and mobile.
About Twitter Video Autoplay
---
Twitter released the autoplay video feature by default on iOS, Android devices, and the web. Whenever you browse your Twitter timeline, content begins to play automatically, although it is on mute. Meaning you will still have your Animation GIFs, Vines, and Videos on Autoplay.
However, you can disable this feature that we will tell you about in the next section.
How to Disable Videos from Autoplaying on Twitter
---
You heard it right. You can disable Twitter's autoplay videos on your device. It is, however, not possible to do instantly.
You will need to disable video autoplay on all your devices where you have Twitter installed. To disable videos from auto-playing on Twitter, follow the steps mentioned below.
Disable Twitter Autoplay on Desktop Browsers
To turn off Twitter autoplay on Desktop browsers, follow these steps:
STEP 1- login to your Twitter account and choose more from the sidebar that is on the left side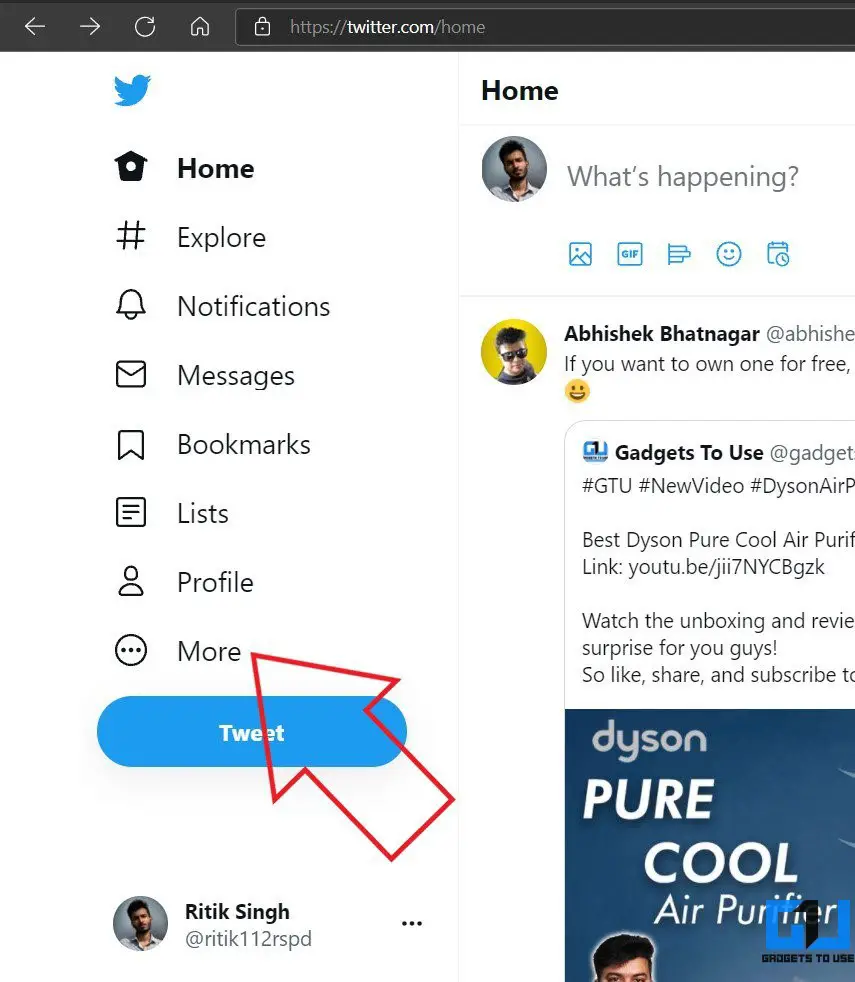 STEP 2- You will find Settings and Privacy under more. In this section, you'll see a few options. Select the second last option Accessibility, display, and languages.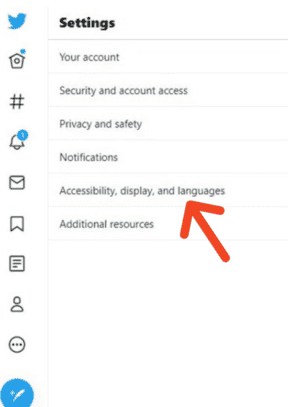 STEP 3- Next, Go to the Accessibility and Under motion section, you'll see Autoplay.
STEP 4- Click on Autoplay and tick the box 'never.' Your Autoplay is now disabled.
Disable Twitter Autoplay on Android and iOS
Turning off Autoplay is easy on Android and iOS mobile phones compared to Desktop Browser. To disable Twitter Autoplay, follow these steps:
STEP 1- Launch the Twitter app and tap on your profile icon on the top left side to open the sidebar.
STEP 2- Go to Settings and Privacy and select Accessibility, display, and languages.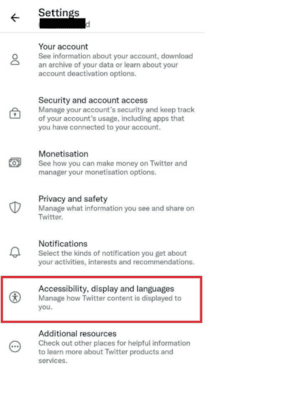 STEP 3- Choose the first option, Accessibility, Then, click on Data Usage.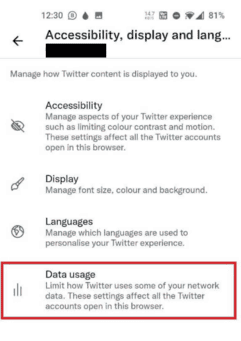 STEP 4- Then, under the video section, hit Video autoplay, select Never. Twitter Video autoplay is now disabled.
Conclusion
---
Twitter video autoplay is a disrupting feature that many Twitter users have complained about. With the methods mentioned above, you can easily disable Twitter autoplay on a Desktop browser and Android and iOS. Disabling the autoplay feature saves loads on your data bill and helps extend your devices' battery life.
This article explains in detail how to disable video autoplay on Twitter for Desktop and Mobile and efficiently scroll through your timeline. I hope you find this helpful.