There are times when you see a brilliant tweet and want to share it with your friends but they are not on Twitter. Well, this is not a problem anymore because Twitter has now integrated with Snapchat to allow its users to share tweets as stickers.
However, this feature is now only available for iOS users and may roll out for Android soon. In this article, we'll tell you how to add a tweet to a snap-on Snapchat.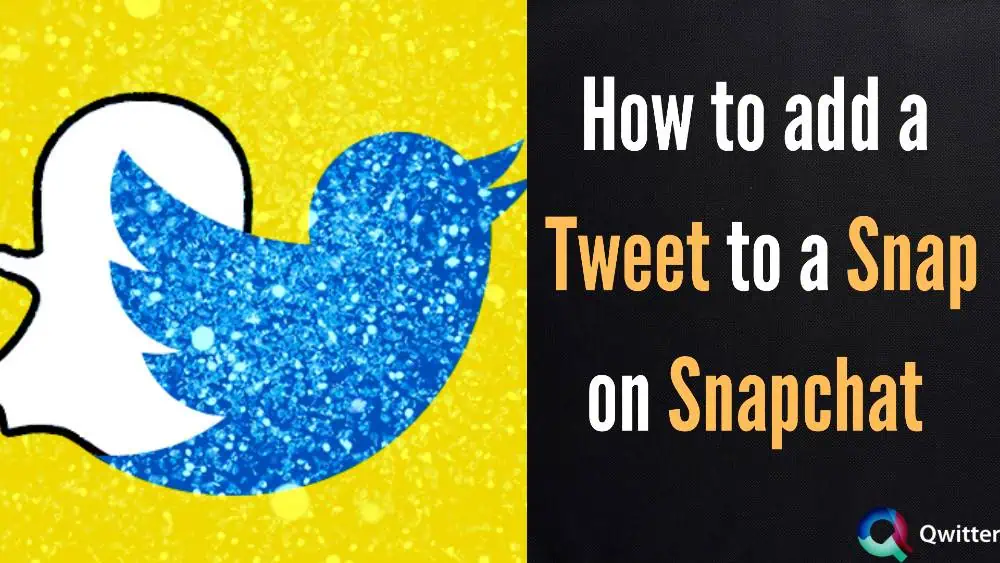 Twitter Lets Users Share Tweets to Snapchat
---
With this new update rolling out, Twitter has integrated with Snapchat to allow its users to easily share tweets with others on Snapchat as stickers. Earlier, it was a big hustle to share a tweet on Snapchat.
You had to take a screenshot of the tweet then you had to share it on Snapchat. But now it's all done in easy steps. Now users can easily take snaps and add tweets on them from Twitter as stickers and share them with their friends.
But Twitter only allows you to share public tweets, it does not allow you to share protected tweets on Snapchat.
Twitter Integrates With Snapchat to Offer Easier Sharing
---
Twitter has integrated with Snapchat to offer easier sharing of tweets to increase the versatility of Twitter and to make it more globally linked to different platforms.
"This is the first time a tweet can be visually shared with stories while still accessing the camera and the entire suite of Snapchat creative tools," said the Twitter announcement. "Viewers on Snapchat can tap the attachment to view the tweet and reply directly to Twitter."
Earlier to add the screenshots of Twitter on Snapchat you have to use specialized filters and then only you were able to share the tweets instantly on Snapchat as a snap. But now, it's just a one-step process to share the tweets.
Below, is the steps mentioned, that will guide you on "How to add a tweet to Snapchat".
How to Share a Tweet to Snapchat
---
Adding a tweet to Snapchat is just a matter of a few clicks now. To share a tweet on Snapchat just follow the steps mentioned below.
STEP 1 – First Open your Twitter account and reach out to the tweet you want to share.
STEP 2– Click on the share icon present in the bottom right corner of a public tweet.
Make sure the tweet is from a public account. (You would not be able to share a protected tweet)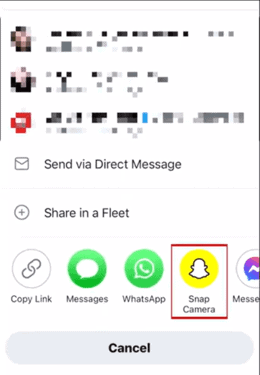 STEP 3 – Tap on the Snap Camera beneath the Snapchat icon. If you have not updated your Snapchat or Twitter you might not be able to see this option.
STEP 4 – Make sure that you are logged into your Snapchat account, so the Twitter app will close and your camera will be opened on your Snapchat.
STEP 5 – The tweet that you want to share will appear as a movable and resizable sticker to share which you can customize according to your need.
You can take your snap be it an image or video and then you can freely adjust the tweet.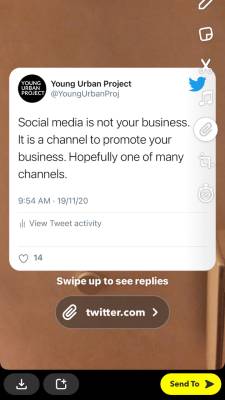 STEP 6 – Finally click on the Send button and you can now share your tweet with anyone, be it a single person, your friends, or even your whole followers.
Once you have shared your tweet with others, they can view the original tweet and its replies by swiping up.