When you sign up for a Twitter account, your Twitter URL may not be very professional or attractive or a customized Twitter URL can increase your chances to appear in a public search when someone searches for you on Twitter.
Whatever may be the reason to change your Twitter URL, this article will tell you everything there is to know about "how to find and change Twitter URL".
Your Twitter URL is similar to your digital address, and it can be used to find your profile on Twitter. You can also share your Twitter URL with your known ones, through which they can follow you and read your tweets.
But, there's an important thing to note when you change your Twitter URL, your username changes automatically.
Let's deep dive into the details.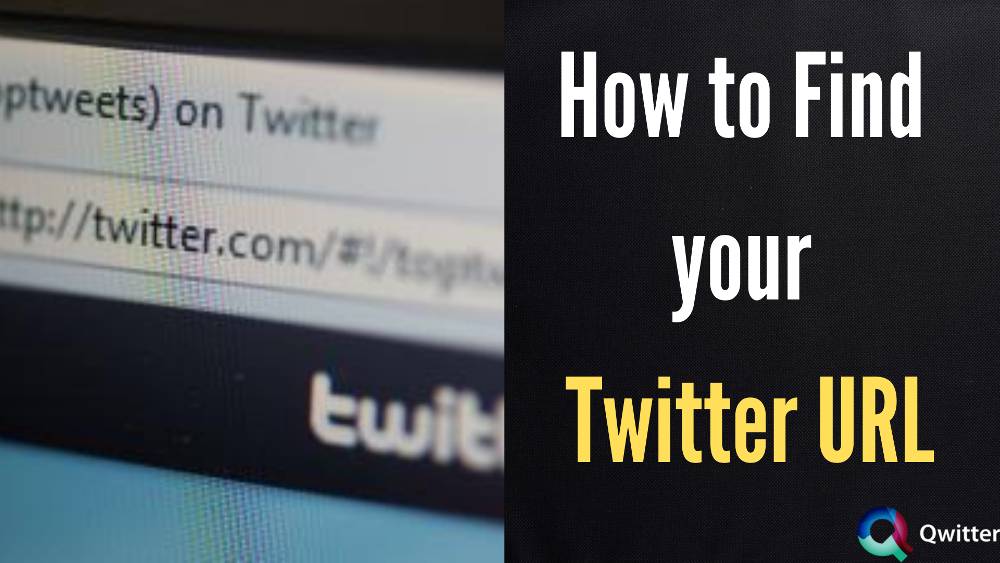 How to Find your Twitter URL
---
In your account settings, you can see your URL. Log in to Twitter's website, then
select "Settings" under the gear shaped icon.
Under this section, your complete Twitter URL will appear just below the Username box in the given format: http://twitter.com/[username].
You can also access and modify your Twitter URL through your account settings. You can share your URL on other social media platforms and include it in any information you share with others once you have it.
How to Find Twitter URL from the Twitter app?
---
STEP 1: Tap on your profile pic in the top-left corner of your Twitter app, then hit
"Profile."
STEP 2: Tap the "share" icon next to any of your tweets in your profile feed.
STEP 3: Then, select "Copy link to tweet."
STEP 4: To share this link, simply copy and paste it wherever you want, but don't
forget to remove any part(numbers) before your username. It should be in this
format- www.twitter.com/(your username).
STEP 5: In the copy-paste menu, select copy, then tap and hold to paste the
URL you'd like to send it to.
How to Find your Twitter url from the desktop?
---
It's even easier to find the Twitter Profile link from the desktop.
Here are the steps.
Open Twitter in any browser and Login into your account.
From the left column, click on "Profile."
Copy your Twitter URL from the browser address bar.
Can you change your Twitter URL?
---
Yes, you can change your Twitter URL and set your own URL. URLs are crucial
for Twitter accounts since they are more visible when people look at your profile.
You may find that many short Twitter handles are already used, but you can
always set up your own URL with a little difference.
How to Change my Twitter URL
---
It's not difficult to change your own URL, just follow the below-given guide:
STEP 1: Go to your Twitter profile by clicking on your photo in the top-right
corner of the Twitter web interface.
STEP 2: A drop-down menu will appear. Select "Settings and Privacy" from the
drop-down menu.
STEP 3: The new URL will display in the "Username" box alongside the
username part on your account settings page.
There are certain restrictions on the URLs you can use for Twitter, but the system will let you know whether the one you've chosen is appropriate. If the username is acceptable, it will turn green.
STEP 4: Then press "Save." This modifies your username, handle, and URL all at
the same time.
What is the Twitter URL format?
---
When you look at your profile on Twitter's website, you can see your Twitter URL,
which is the URL to your profile. The format in which Twitter URL is shown is: "
http://twitter.com/[username] ".
My Twitter URL is not valid. What to do?
---
If your browser claims the URL is invalid, it may be because you typed the URL
incorrectly (maybe there was a typo, you inserted an extra character, or you
neglected to enter one or more letters).
Parts of the URL are missing, therefore it's not full. You can check the URL carefully and see if you have made a mistake, or typo.
If that doesn't help you can try with different browsers and try logging in and out.
How do I share my Twitter account?
---
Now, you are aware of writing your Username—type in the direct messages. The best way to share your Twitter URL is to add it to your social media profiles on Facebook, Instagram, Snapchat, and more.
Your Followers will directly reach your Twitter web address by clicking on this link. It is an intelligent way to gain more followers and engagements on your tweets.
Put your Twitter link on Instagram bio
Instagram provides an option to add the link of our choice in its bio.
Steps to add a Twitter link on Instagram
Log in to your Instagram account.
Click on the profile picture to reach your Instagram Profile page.
Tap on the "Edit profile."
Paste your Twitter link in the "Website" box.
Instagram allows adding only one link in the Profile Bio.
Put your Twitter link on Facebook
Unlike Instagram, Facebook allows adding multiple social links in its profile section. Your Facebook friends can find the link to your other social media profiles directly from here.
Steps to add a Twitter link on Facebook
Login to your Facebook account.
Tap your profile picture.
Click on the "Update info."
Scroll to the "Basic and Contact info."
In the "Websites and Social Links" section, click on the "Add another social link."
Select "Twitter" from the drop-down menu.
Paste your Username in the box.
Then, save changes.
Put your Twitter link on Snapchat
Twitter allows you to put Twitter Link on your Snapchat profile by sharing the Twitter tweets links easily.
Steps to add a Twitter Link on Snapchat.
Open the tweet that you want to share on Snapchat.
Click on the below share icon.
Tap on the Share to camera option.
The camera feature of your Snapchat account appears with a moveable and resizable sticker tweet.
Share your tweet with a single person, group, and all followers.
You can paste your profile's direct link into others' inboxes.
Put your Twitter link on Tiktok
Adding a Twitter link to Tiktok account increases the possibility of sharing tweets with TikTok followers. You can gain more followers through the TikTok account.
Steps to add a Twitter Link on Tiktok.
Open your Tiktok account.
Tap on me option available in the bottom right corner.
Click on the Edit Profile.
Choose the twitter option.
Click on the Authorize app to continue.
Put your Twitter link in your Gmail signature
---
Adding a Twitter link to your Gmail Signature helps to give your senders quick access to your account. It helps to make a Gmail account look more professional and personalized.
Steps to add a Twitter link in Gmail Signature for Desktop
Login to your Gmail account.
Click on the "Settings" icon in the top right corner.
In the General settings, Scroll down to the "Signature" option.
Click on the " Create new."
After writing a message, paste your Twitter URL.
What are some Twitter URL examples?
---
Your Twitter URL is the URL to your profile on Twitter's website; you can see it
every time you go to your profile page. It's a good idea to share your Twitter URL
with others to help them locate you online. Some examples of Twitter URLs are:
https://twitter.com/elonmusk- ELON MUSK
https://twitter.com/BarackObama- BARACK OBAMA
https://twitter.com/Cristiano- CRISTIANO RONALDO
https://twitter.com/BillGates- BILL GATES