Students are fond of using social media platforms like Twitter to know what's happening worldwide. Unable to access Twitter on school computers can be frustrating if the school has blocked it.
Government agencies restrict access to Twitter as people express their political thoughts on this social media platform.
Use Virtual Private Network (VPN) to bypass the ban of school authority without letting anyone know. A VPN changes the exact IP address of users and provides unrestricted access.
Using Twitter VPNs starts by finding the VPN service providers with the best market reputation and installing the software on your device.
How to Unblock Twitter at School
---
It can be challenging to choose from various VPNs as everyone offers the best services to access Twitter by hiding the IP address. Choose a paid VPN service with a trustworthy online policy that strongly encrypts the data. Free VPNs are not secure and safe to use as paid ones.
We recommend purchasing paid subscriptions that quickly unblock Twitter.
Steps to unblock Twitter at school with desktops:
Check the paid VPN compatibility with your desktop before buying.
Buy a paid VPN subscription of your choice.
Open your internet data and download the VPN app on your desktop.
Turn on the installed app.
Choose a VPN server.
Click on Connect.
Ensure your connection to a VPN by checking your IP address. It must be different from your exact location.
Google on "What's my IP address."
Start access to Twitter either on a website Browser or app.
Steps to unblock Twitter at school on Androids
Check the paid VPN compatibility with your Android before buying.
Buy a paid VPN subscription and install it on your mobile.
From the Google Play Store, download the VPN mobile app.
Tap on the settings in the app.
Turn on Override GPS location.
Click seven times on Build Number in your phone settings.
Click Select Mock Location App in the developer option.
Select a VPN server.
Steps to unblock Twitter at School on iPhone ( iOS)
Select a paid VPN.
From the App Store, download the mobile app for your VPN.
Open the app.
Connect with your chosen server.
Open Twitter in your browser or app and start tweeting!
If, after these steps, you still struggle to access Twitter.
Clean the caches and cookies if using Twitter in a web browser.
It's advisable to clean Twitter app data.
Disable your location before turning on the VPN for the best experience.
Try with a different VPN if one is not working. Sometimes, VPN service is banned in many regions.
Contact VPN service customer support.
Unblocked Vpns for School
---
As many VPN providers are available in the market, choosing the best is challenging.
Before buying a paid VPN, check-
Privacy policy
Availability in your area
Speed.
Compatibility with your device
Quick Customer Support Service Availability.
Accessibility to other apps and games.
Pricing and money-back guarantee.
1. NordVPN
Internet experts trust NordVPN as the best risk-free, secure VPNs to easily unblock Twitter in school by maintaining anonymity.
Pros:
NordVPN strictly has a no-logs policy.
They do not collect your personal information, search history, and banking details.
Robust AES encryption that encrypts sensitive information.
Compatible with platforms like laptops, tablets, desktops, and iPhones.
Fast servers
It offers a 30-day money-back guarantee.
It simultaneously connects to 6 devices.
Advanced security benefits.
More than 5000+ servers worldwide.
With Twitter, access locally blocked sites like Facebook, YouTube, HULU, and Netflix.
24*7 live chat support available.
Cons:
Some of its servers can take some time to connect.
2. Surfshark
Surfshark VPN suits everyone's budget and fastly unblocks Twitter without compromising security.
Pros:
Surfshark provides unlimited connections in a single paid subscription.

Advanced security features like DNS leak protection, split tunneling, AES encryption, and kill switch.
Fast servers in 60+ countries.
30-day money-back guarantee
No-logs policy.
Ad-blocking and malware protection.
Access more than 20 Netflix regions, disney+, and HULU.
Cons:
It has comparable slow customer Support, and split tunneling on IOS is unavailable.
3. ExpressVPN
Express VPN provides all-rounder services with strong privacy.
Pros:
ExpressVPN helps in fast streaming due to the proprietary Lightway protocol.
Servers in 90+ countries worldwide.
AES encryption, malware filtering, and kill-switch security features.
A no-logs policy-free Smart DNS feature for accessing US sites and shows.
Use on all platforms like iOS, Android, Windows, and macOS.
30-day money-back guarantee.
Cons:
ExpressVPN is more expensive than other recommended VPN servers.
4. CyberGhost
CyberGhost is a Romania-based VPN service that offers a very tight no-logs policy away from the reach of intelligence agencies.
Pros:
CyberGhost best fits beginners' needs to unblock Twitter at school.
It's an advanced app for various devices with powerful AES encryption.
It has a Fast speed for streaming sites, gaming, and accessing social media networks at school premises.
It has strong wireguard connections for fast HD streaming.
45-day money-back guarantee
Cons:
CyberGhost VPN service doesn't work in the UAE and China. It has less advanced features than other recommendations.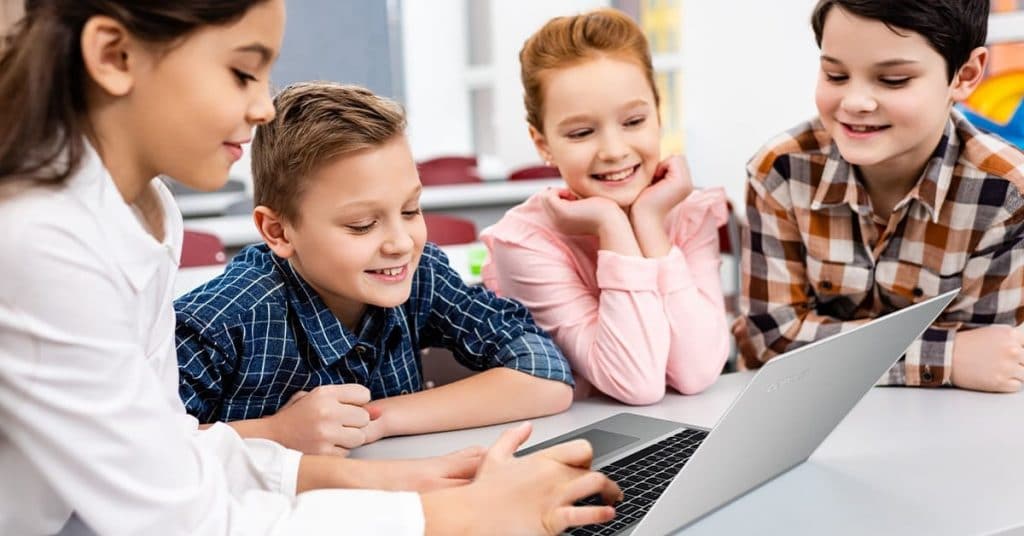 Unblock Twitter at School FAQs
---
With tons of knowledge available on the internet, Students get confused about why to use the paid VPN providers if free options are available.
Can I Use a Free VPN to Unblock Twitter in School?
Indeed, You can sign up for a free VPN account for unblocking Twitter. We use VPN so school authorities cannot catch the students.
Choose a paid VPN if you are concerned about your online privacy and device safety. Free VPN services have limitations.
Invasive Privacy Policy – High chances of them monitoring and tracking the user's online activity. They can sell sensitive personal data to third parties for marketing campaigns.
Risky for system security and privacy, as they remain complete with spyware and tracking libraries.
Slow speed as many people accesses Twitter at a time.
Why Do Schools Block Access to Twitter?
Schools intend to create an environment where students focus on learning concepts rather than wasting time scrolling social media platforms. They want students to use their free periods for productive extra-curricular activities.
Twitter makes students invest more time in it. Schools ban Twitter with the motive of saving students time and effort.
How Does a VPN Work to Unblock Twitter?
A VPN is designed to protect users' online privacy. The World Wide Web provides every internet user with a unique IP address. A VPN hides the banned IP address by assigning a new one based on our chosen server location and lifts school authorities' restrictions on local networks.
A VPN encrypts data by keeping it safe from authorities, online marketers, and hackers. Third parties buy the data and use it according to their benefits. Advertisers target audiences online after knowing users liking preferences through search history. You see ads multiple times, which can be irritating.
What Else Can I Do With a VPN?
A VPN is a handy research tool for students who frequently open the internet to use social media, surf videos online, and play video games. By accessing blocked Twitter, enjoy other blocked sites and games.
Access restricted torrent sites to download unlimited movies.
Access BBC iPlayer.
Unblock YouTube, Facebook, and American sites like Hulu and Netflix in your free time and vacations.
Access restricted online poker and casino sites.
Access other social media sites restricted in your area.
Purchase movies and games at a lower price.
Use internet banking services while staying abroad.
Finally, we can conclude that a VPN is a powerful, risk-free security tool that protects your device and data.
Next time you cannot access the Twitter website, try with a VPN to remove the Twitter ban, geo-blocks, regional restrictions, and social media censorship. School students can start quickly with a VPN.
Stay patient if one VPN doesn't work; experiment with others. Enjoy tweeting with your Twitter followers.