Twitter has been rapidly rising to be one of the most influential and prominent social media networks in today's day and age. Since this platform was launched in 2006, it has seen massive growth. Now, Twitter activity ranges from over 500 million tweets and about 100 million active users in a single day.
In case you're new to Twitter, this article will introduce you to the various features of this platform and the benefits that you can reap from it in case you're a digital marketer. Without further ado, let's take a look at what is Twitter and how it works.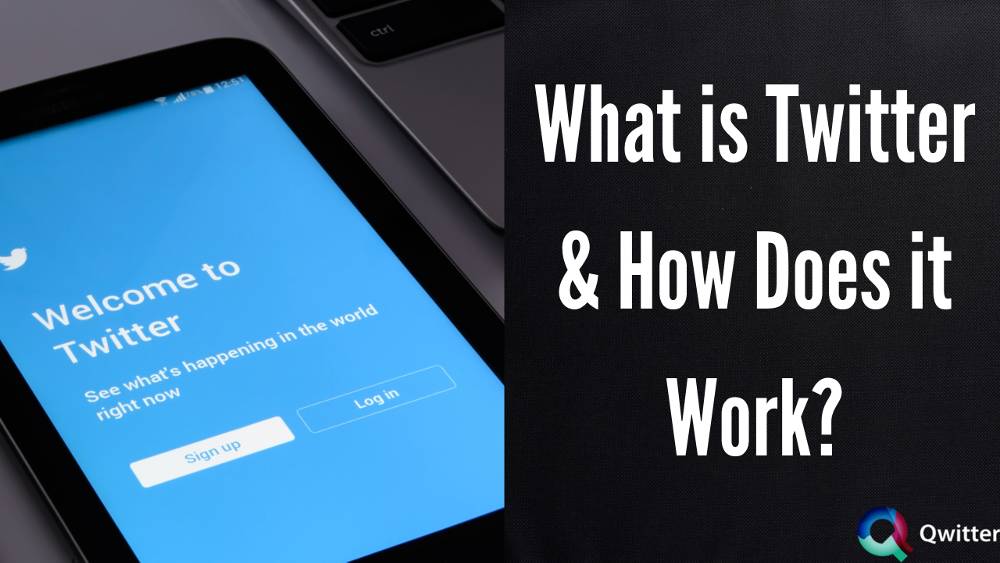 What is Twitter?
---
Twitter is an online forum and a social networking platform. With the latest news and trends from around the world, Twitter allows its users to get their daily dose of internet content in form of short messages.
This format helps users to get more information through a short-medium. Twitter can be easily compared to other microblogging platforms. In the next section, let's look at why one should consider Twitter for marketing purposes.
How Twitter Works
---
Twitter is an easy-to-use platform that can be used seamlessly by both brands and consumer profiles to stay updated with the latest content. Using the overall interface of Twitter is also quite simple to learn, and one can access their profile and other content on Twitter from a single homepage.
You can access your feed from the left navigation bar, check direct messages, and open your bookmarks. Also, you get direct access to your profile information.
To create a new Tweet, you just need to tap on the "What's happening?" text box and type a tweet that consists of fewer than 280 characters. 
The visibility of your tweets depends on how large your follower base is. Also, there are several other factors that determine the audience and the visibility your tweet gathers outside your group of followers.
The posts that you browse and view on this platform are processed by industry-leading algorithms to present you with the most relevant content on this platform. 
To follow someone on the platform, you first need to find their account and then tap the "Follow" button next to their profile information.
You can also unfollow accounts using this same technique. The posts on your feed are shown as per the latest tweets from the accounts that you follow on Twitter.
Now that you have a clear idea of how Twitter works, let's take a look at how you can leverage this platform for different types of marketing. 
What is Twitter used for?
---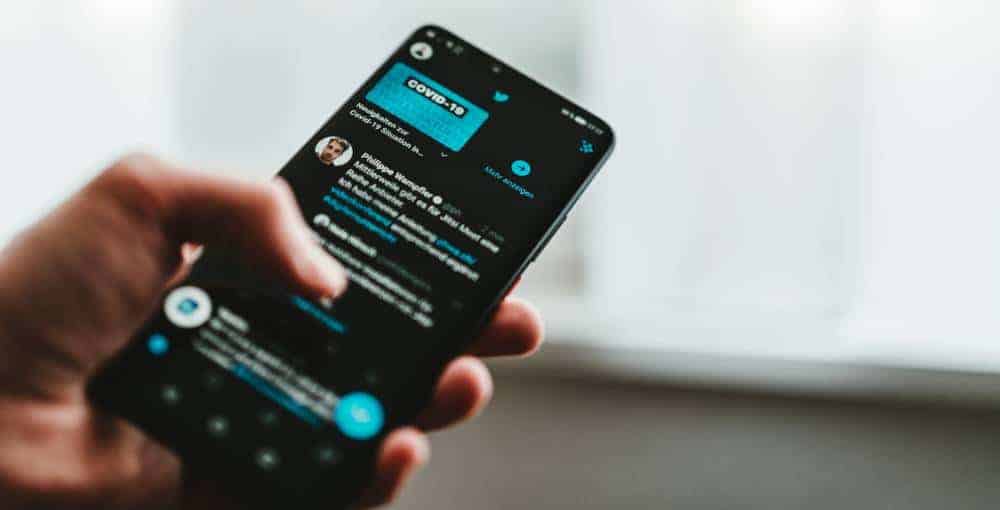 There are various reasons why people throughout the world use Twitter. Some of the common reasons would include general interest in the platform, promotion of brands, self-promotion, seeking social media attention, and much more.
While most users prefer Twitter as a recreational platform for microblogging, it can also be used for digital marketing with great efficiency.
Twitter as a Marketing Tool
Twitter is preferred by several users for the simplicity it provides using which you can advertise your brand. In our modern world, most users use social media platforms to get acquainted with new products and brands.
This provides a great opportunity for digital marketers to capitalize on short and concise marketing through the medium of Tweets. Thus, Twitter can be used as a marketing tool to target audiences throughout the world.
Twitter for Reporters
Twitter is a great way for reporters and journalists to gather a large audience and present their insights on trending news around the world. With the ability to keep their followers updated by just tweeting a quick message using their phones. This makes for a great portable reporting experience for Twitter users.
Twitter for PR Teams
If you want to simplify your announcements regarding your client as a PR worker, then Twitter is a great platform for the purpose. You can keep your followers updated with news regarding your clients, and also notify them about the latest news about different products.
Using Twitter for this purpose also helps to check the performance of competitors and make the appropriate adjustments to your campaigns. Twitter can be used to keep up with the latest trends in the industry, which makes it a great choice for PR Teams.
Twitter for Individuals
Twitter at its core is a discussion forum where individuals can post parts from their daily lives in the form of pictures, messages, videos, or through-provoking questions. Twitter can also be used by individuals to keep in contact with friends and family.
Twitter as a Social Messaging Tool
Twitter offers all of the features that an ideal social media platform would need. This allows users on Twitter to discover new and intriguing things from all over the world. It is also used by many users to communicate and keep their family and friends updated with events in their daily lives.
Since it was created, Twitter has been always free and can be used by anyone with a device that connects to the internet. This makes it a great social messaging tool for the consumption of compact bits of information and opinions from other people.
Why Twitter Is So Popular
---
Twitter provides one of the most easiest and convenient ways to communicate with your followers and keep them updated about the latest events and releases. This makes it popular with users throughout the world, and is the most commonly used platform by celebrities, as we have discussed in the further sections.
The huge user base of Twitter also contributes to its ever-rising popularity. Before discussing the other uses of this platform, let's take a look at what makes Twitter the preferred social media platform for millions of users.
Why People Tweet
---
Twitter is mainly used by people to voice their opinions and show off parts of their lives to a large and accessible audience. This platform offers a great way to recreationally tweet thoughts and funny posts that appeal to your followers.
Also, the large audience on Twitter allows brands to reach out to potential customers quite easily. Individuals can post their creative works and gain followers throughout the world. While Twitter can be used in many other ways, the reasons listed above make Twitter a simple choice for many users.
Why Celebrities Like Twitter
---
Twitter is preferred by most celebrities and notable figures because of the ease with which they can communicate with fans and followers. It is simple for celebrities to keep people updated about their latest works on Twitter. The advertisements from celebrities are also great for influencing followers and fans on the platform. These are a few of the reasons why celebrities and influencers choose Twitter as their preferred platform.
Conclusion
---
With its ever-rising number of accounts and popularity, Twitter has come a long way as a social media platform since it was released. Almost all the notable figures throughout the world have a Twitter account because of the ease of access and the features that this platform provides. 
In case you've ever wanted to voice your opinions or share your best moments with friends, family, and people throughout the world, then using Twitter is a great idea. We hope this article has cleared any doubts about what Twitter is, and how it works as a social media platform.