Anyone who uses Twitter to develop their brand or connect with potential customers understands that Twitter is quite a challenging platform to grow due to its mature audience base.
To succeed, Twitter demands regular commitment to find and post content within character limits, garnering continued engagement to interact with the audience.
You need tools to upgrade your Twitter marketing strategy. We have created this guide on Best Twitter Management Tools You Must Know in 2022.
We have explained all their notable features, pros, and cons that can assist you in making an intelligent decision to choose any tool. These tools will drive you to become pros in managing and leveraging Twitter.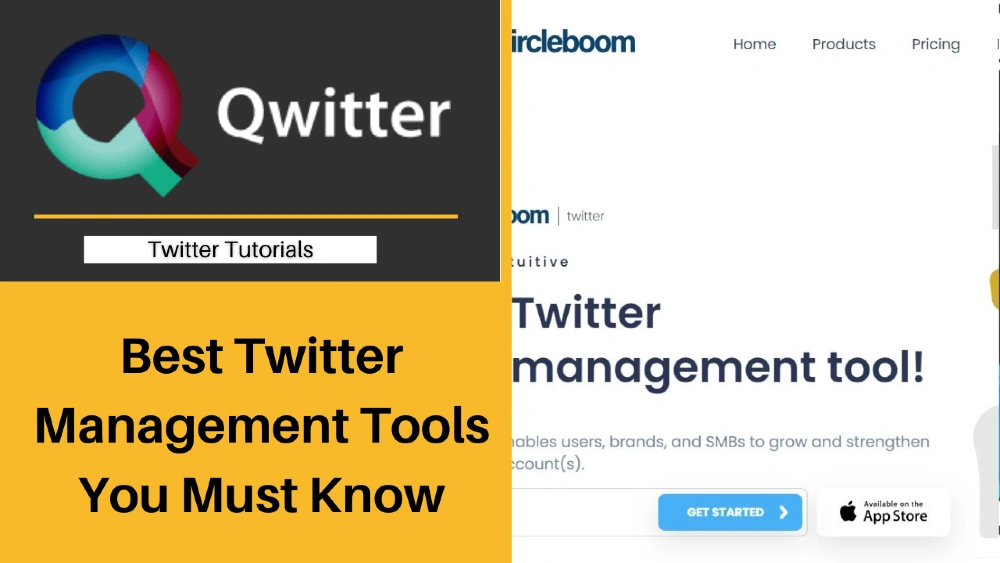 Best Twitter Tools to Grow Your Following
---
These are some of the best Twitter management tools that experts rely on for their Twitter engagement and, ultimately, the followers.
1. SocialPilot
It's one of the best multi-purpose for Twitter growth and management.
Price – Starts from $35 for professionals to $106.25/mo (for an agency)
Notable Features
Bulk Posting: Schedules up to 500 tweets by uploading a .txt or .csv file in advance.
The keyword search feature performs the tedious task of exploring and adding trending topics to a post.
In-built Twitter analytics.
Pros
A single dashboard solves many purposes by adding analytics, scheduling, team management, content curation, client management, and more.
Allows to manage multiple Twitter accounts (30+)
14 days free trial available.
Connects additional social media platforms.
Cons
Lack the Instagram analytics and social listening tools.
2. TweetDeck
TweetDeck is a free Twitter management tool owned by the micro-blogging giant itself.
Price – Free
Notable Features
Allows to schedule tweets.
Monitoring of Twitter posts.
For targeted marketing, it segments the Twitter audience into groups.
Provides a separate column to organize content into scheduled, trending, active, and DM.
Pros
Manages multiple Twitter accounts in the dashboard.
Searches for particular keywords and media types.
Suit to individuals with a medium budget.
Easy learning curve.
Watch, record, and share video clips.
Cons
Bit-complex user interface.
Don't allow modifying the auto-schedule settings. Once a tweet is scheduled, you won't be able to change its settings. The only option that remains is to delete tweets and create new ones again.
3. Commun.it
This Twitter management tool primarily focuses on building community and gaining maximum engagement.
Price – $19.99/month
Notable Features
Displays detailed insights on Twitter followers, such as active, ghost followers, and active accounts.
Automation feature to increase engagement on a Twitter account.
Sends thanking messages to most engaged followers.
Suggest and find influencers.
Provides in-depth analytics reports on competitors, influencers, and their followers.
Pros
Focus on the Twitter users most interested in your content.
The free account allows interaction with 20 users.
Allows Content curation and sharing.
Bring all your conversations to its dashboard.
Cons
An abrupt learning curve, primarily to manage multiple accounts.
Many users have claimed to encounter some errors and technical bugs.
The support team is not fast in resolving problems.
4. Ninja Outreach
Ninja Outreach is a great tool to search for Twitter Influencers from any country or niche.
Price – $229
Notable Features
Finds influencers to connect with through keyword research.
Pre-created templates for link-building campaigns.
Scans the profiles of searched influencers leads for gathering useful data such as their emails and contacts information.
Set up, schedule, and send outreach emails to the target influencers' leads.
It Categorizes a particular Twitter into a Blogger, Executive, company, influencer, or Journalist in the search results.
Pros
Automatically contacts influencers added to the list with proposals and follow-up emails.
It has a massive database with millions of influencers to search from.
Allows modifying the lead data anytime.
Allows to Search Twitter users based on the minimum/maximum follower count and location.
Exports the list into a CSV file.
Also, find influencers on YouTube and Instagram.
Cons
Expensive tool for individuals with a low budget.
Has limited use for the marketer.
5. Audiense
It's the best Twitter management tool for innovative individuals to build relevant audience-focused strategies.
Price – $1499
Notable Features
Audience segmentation feature to discover and understand the audiences that matter.
Audiences Insights to develop effective marketing decisions and deliver high-performance strategies.
Target-based marketing to assist in creating appealing posts.
Builds automated direct message campaigns.
Pros
Collects valuable insights about the target audience in some hours, saving money and time.
Increases brand awareness.
Customizable dashboard.
Exports audience reports in PowerPoint, CSV, and PDF format.
Cons
The plan having exclusive features is quite expensive.
This tool is not for small-scale businesses.
Some people find its interface complicated.
6. Tweepi
Tweepi is a Twitter management tool powered by Artificial intelligence focusing on growing Twitter followers.
Price – starts at $12.99/month to $24.99/month
Notable Features
Assist a Twitter profile in finding and following highly relevant followers based on full name, interest, location, company name, etc.
Twitter profiles can remove undesirable followers like spammers who have no genuine interest.
Pros
Some free tools are available for trial.
Various filters to find the right audience.
Removes inactive accounts.
Performs AI-driven actions, including replies, likes, retweets, and following
Cons
Follow/unfollow automation feature is against twitter's rules.
7.GroupTweet
It's a great tool that allows multiple users to tweet from any place through a single Twitter account without sharing the password.
Price – Basic plan starts from $7.99/month
Notable Features
It gives complete control over what content is to be posted by multiple contributors.
Intelligent scheduling to set the correct tweeting times for posting.
Analytics provides insights into contributors' performance.
Pros
Permits pre-approval of tweets before posting.
Provides the reports of tweets for archiving and analysis.
Smooth workflow management.
Perfect for organizations with many employees.
Cons
Expensive for small brands.
Provides limited features.
Lacks many useful features.
Users have complained of facing minor bugs.
8.ManageFlitter
ManageFlitter is a reasonably pricing Twitter management tool to explore the relevant people to connect with for a Twitter account.
Price: Starts at $12/month.
Notable Features
Advanced filtering options to find users based on criteria such as followers, keywords, bio, and location.
Reporting and Analytics tools that provide detailed, comprehensive insights on Twitter followers.
Power Post interface to schedule tweets at the best times for receiving high engagement.
Pros
In-built helps to find what content gets the most attention.
Allows advance tweet scheduling.
Sends daily/weekly email reports summarizing the activities of most active Twitter accounts.
Cons
Have limited features to support effective social media marketing.
Follow/unfollow feature has been removed.
9. TweetReach
TweetReach is a perfect Twitter management tool to get in-depth analytics to strategize targeted marketing better.
Price – $199
Notable Features
Measures the tweet's performance.
Identifies the top-performing hashtags and URLs for more engagement.
Suggests ways to improve the visibility and reach of tweets.
Analyzes the competitor's Twitter profiles to explore their best working strategies.
Pros
Analyzes the potential reach of hashtags.
Shareable analytics reports.
Cons
Quite expensive compared to other tools with similar features.
Unavailability of social media networks such as Tumblr, LinkedIn, etc
10. FollowerWonk
This tool is a multi-tasking tool that analyzes and optimizes a Twitter account using advanced search functions.
Price- free for A single account & $29/month for 3 profiles.
Notable Features
Content research & Curation.
Searches for bios using the advanced search function.
Segments the new target audiences through keywords
Contains filters to categorize the followers.
Pros
Audience demographics assist in target-based marketing.
Grows a loyal base of followers who increase engagement rates.
Export followers reports, including profile details, via CSV format.
Downloading reports are easily accessible.
Track and compare followers.
Cons
The interface seems complicated for new users.
Always the Analytics reports aren't from real-time.
11. Tweepsmap
Tweepsmap is an AI-driven Analytics and management tool for Twitter.
Price: Basic plan starts from $7/month.
Notable Features
Have useful key features like campaign analytics, influencer tracking, keyword filtering, and customer targeting.
Tracks engagement rates to create effective marketing campaigns.
Pros
Easy to manage multiple Twitter accounts.
Increases engagements with focused and actionable Twitter analytics.
Explores the follower's interests.
Show the performance metrics of tweets.
Exports the reports into excel format.
Shows the trending topics from different locations based on audience interest.
Cons
The user interface requires improvement.
It doesn't connect to more social media channels.
12. Sprout Social
It's the best Twitter management tool for experienced Twitter experts to get detailed marketing solutions.
Price-The Standard plan starts from $89/month.
Notable Features
In-built CRM functionality that provides information on contacts & previous conversations history.
Collects followers' and customers' feedback using its automatic DM surveys.
Support analytics that integrates and tracks the team's support performance.
Pros
30 days free TRIAL.
Connects different networks such as Facebook, LinkedIn, Instagram, and Pinterest.
Connects bit.ly.
Excellent analytics service.
Cons
It isn't effortless to learn for beginners with zero knowledge.
13. eClincher
eclincher is a great Twitter management tool for every type of business, from small-scale to large-scale franchises.
Price – Single user plan starts from $59/month
Notable Features
Social listening: It Tracks limitless keywords, hashtags, mentions, and users to search for valuable conversations.
Central inbox: It allows you to view messages and tweets replies in one place.
Curated feeds: It Creates the curated feeds for suggested Content on Twitter.
Custom Analytics– It provides a drag-and-drop way to prepare custom analytics reports.
Pros
Generates custom reports.
14 days free trial available.
Allows unlimited post-scheduling.
Builds relationships with potential customers.
Automatically suggests hashtags on type of content.
Connects multiple accounts on Pinterest, Facebook, Instagram, Blogger, LinkedIn, Google my business, and YouTube.
Customers can schedule meetings for demos.
24 hours live support is available.
Offers subscription plans for freelancers to small-scale agencies.
Cons
Don't provide email and phone customer support service.
Have technical bugs.
Little complex user interface.
14. Sendible
It's an affordable tool for small businesses to Increase their audience by attracting unique clients and finally achieve the desired social media objectives within one platform.
Price: The creator plan starts at $29/month.
Notable Features
Social listening monitors keywords & hashtags to chase advertising reach, brand mentions, and the latest company trends.
Flexible pricing plans for freelancers, growing & established startup agencies, brands, and large teams.
Advanced analytics function integrates Google Analytics with Sendible account to enable advanced reporting.
Provides drag-and-drop social media calendar.
Pros
Friendly user interface.
Tools to make quality posts.
Offers the Content suggestions tool.
Basic plans allow for the connection of six social media profiles.
The expansion plan for large teams offers to connect 105 social media profiles.
Thirty days free trial available.
Allows canceling subscription plans anytime.
Fast post-editing and scheduling options.
Built-in Canva application for designing custom images for Twitter.
Integrates many social media channels such as Facebook, Instagram, LinkedIn, Youtube, Pinterest, canva, WordPress, and Tumblr.
Cons
A free version is not available.
Cost slightly higher.
15. Hootsuite
Hootsuite is the best option for brands to build a robust social media presence.
Price – Professional plan starts from ₹1,915/mo*
Notable Features
Built-in dashboard to curate fresh content and media on Twitter.
Automated scheduling tool to schedule tweets and social media posts automatically.
Twitter ads support its platform.
Connects 150+ applications such as Facebook, LinkedIn, Pinterest, WordPress, Instagram, etc. from its dashboard.
Pros
30 days free trial.
Integrates multiple platforms.
Cons
People have encountered some bugs while auto-scheduling.
The user interface can be overwhelming for first-time users.
16. Seek Socially
This tool is primarily used to buy real Twitter followers using AI-driven technology.
Price: The starter plan starts from $49/month.
Notable Features
Expand a Twitter account reach by generating followers through organic Growth.
Finds the right audience through advanced targeting using hashtags, user targeting, and location.
It offers services for three social media platforms, including Twitter, Instagram, and TikTok.
Pros
Enables Growth for three social media channels at once.
It avoids adding fake followers.
24 hours customer support available.
Cons
Absence of free trials.
Limited features in its basic plan.
Complaints of Inadequate customer support.
Bot-like assistance.
17. Circleboom
Circleboom is a complete tool to handle social media accounts in a single place.
Price: Most popular plan starts from $17.99/month.
Notable Features
Customers can curate, create, schedule, publish and automate content for their numerous social media accounts.
Multiple accounts management in one dashboard.
Twitter threads scheduling.
RSS feeds automation services.
Detailed Twitter analytics and statistics integration.
Cross-posting on other platforms.
Pros
Fast customer support
Offers free forever plan.
In-depth demographics and Twitter insights.
Allows to design content.
Cons
The forever-free plan has a few limitations.
18. Crowdfire
Crowdfire is a prevalent Twitter management medium to generate content, schedule posts, acquire detailed analytics, etc.
Price- Plus plan starts at $9.99 /mo.
Notable Features
Detailed Twitter analytics.
Content curation feature for images and articles to succeed in content creation and marketing strategy.
Advanced scheduling.
Create and transfer custom reports.
Tracks comments, mentions, and replies via team inbox.
Pros
Easy to manage and understandable user interface.
Automated content suggestions.
Free plans allow scheduling 10 posts/ accounts.
Cons
Limited basic plans.
Suggest the same content to many users.
19. Likeable Hub
Likeable Local is a Twitter management tool for small businesses & digital marketing agencies to assist in running advertisements, scheduling posts, and creating posts.
Price – $299/month
Notable Features
The collaborative platform allows new followers to convert into leads and improve the user's social media image.
It brings the audience using a unique Turbopost™ post feature.
More features include automated report generation, client management, and success metrics.
Pros
Schedule ads in advance.
Provides customer support via documentation, online help desk, email, and phone.
Free trial available.
Provides the content library to find unique content.
Cons
20.Narrow.io
Narrow.io is a valuable tool to recognize potential customers discussing topics relevant to a brand.
Price – $19/month
Notable Features
Follows and interacts with highly targeted users.
Robust filtering options to narrow down users' research based on hashtags, keywords, and locations
Provides detailed user insights.
Auto-follow and Unfollow
Auto Comments and DMs feature.
Filters irrelevant users using the anti-spam feature.
Pros
Customers gain followers based on chosen plans.
A free trial is available to test services before buying the subscription plan.
Assists in creating multiple campaigns.
Cons
Many users have experienced an interruption in their plans.
Limited features.
21. Statusbrew
Statusbrew is the best Twitter management tool that combines the social inbox and creates the automated workflows.
Price – $129.00 /month
Notable Features
The automated Content Moderation feature saves time by automatically filtering spam & delete comments.
Dynamic Ad Comment that assists in responding to all the dynamic ad comments.
Performance measuring analytics tool that Shares detailed, actionable insights about the audience demography, engagement, paid campaigns, and team performance with the team.
Enterprise-Grade Security feature that supports two-factor authentication and team activity logs, including GDPR & SOC 2 compliance.
Pros
Combines all the social media activities in one place.
Manages multiple Twitter clients via a single dashboard, including a separate space for every client.
Allows to schedule a demo to understand the use in detail.
It helps to engage with potential customers.
Simplifies the scheduling tasks of posting at once on multiple social media channels like Facebook, Instagram, LinkedIn, and google my business.
Allows sharing of reports in Pdf and CSV format.
Custom price negotiations for enterprises.
Cons
Quite expensive for small businesses.
22. Buzzsumo
Buzzsumo is a necessary tool for digital strategies involving content marketing.
Price – $99/month
Notable Features
Advanced content analyzer feature to search the trending content and view engagement insights on Twitter.
Largest databases for finding social engagement information.
Many filtering options to narrow down content research based on Date, country, language, domain, word count, content type, etc.
Competitor Research to analyze the content marketing strategies.
Questions analyzer to search for queries related to any topic.
Discover infinite content ideas here.
Pros
Best for SMALL BUSINESS AND THE advertising industry.
Useful in influencer marketing.
Analyzes content for other platforms such as Facebook, Pinterest, and Reddit.
Provide answers to questions asked on popular forums such as Reddit, Quora, and Amazon Q & A.
Provides insights on link building.
Cons
Expensive tool for beginners.
Insights are limited for Twitter. Many users prefer to choose a platform that integrates results for multiple platforms.
23. AgoraPulse
It's the fastest-growing Twitter management tool that is a complete solution for mostly all needs of this social media platform.
Price – $99/month
Notable Features
Content planning, scheduling, and publishing from one place to multiple accounts.
Boolean keyword search feature to find the complex keyword.
Filtering out spam/noise.
Social media calendar
Audience targeting is based on demographics and geolocations.
Engagement features such as "Automated prioritization and routing" to prioritize mentions.
Lead generation tools.
Competitors analysis.
Pros
Best suited to mid-sized brands and social media agencies.
Allows creating various marketing campaigns such as contests, quizzes, etc.
Assist in social media marketing.
Provides the relevant content curation feature.
Integrate other social media platforms like Facebook, Instagram, YouTube, LinkedIn, etc.
Allows to monitor, respond and publish content in one place.
Provides Customized reply templates.
Includes a team feature to assign tweets to a social media team.
Chrome extension available.
Cons
Expensive compared to other Twitter management tools.
24. RiteTag
Ritetag is a tool that allows users to find relevant hashtag suggestions for their posts.
Price – $4/month
Notable Features
Instant Hashtags suggestions for texts and images on mobiles and desktops.
Add branded CTAs on links.
Track clicks on links and conversions
Seamless integration with other Twitter management tools such as Buffer and Hootsuite.
Pros
Relatively simple to understand with an easy learning curve.
Offers hashtags suggestions for images also.
Videos CTAs are available
Suggests trending tags.
Available as a chrome extension.
Offers 7 days free trial.
Their app is compatible with Android and iOS.
Cons
Sometimes shows dated content.
Unrealistic query numbers.
25. Buffer
It's a popular tool to Grow the Twitter audience organically with affordable marketing tools.
Price
Essentials- $5/month
Team- $10/month
Agency- $100/month
Notable Features
Measures the performance of a Twitter strategy.
Schedule posts in advance.
Customized landing page building tool.
Content optimization.
Reporting and analytics features.
Social media calendar
Workflow manages multiple Twitter accounts.
Three different subscription plans to satisfy the needs of individuals and marketing agencies ( with 10+ social media channels)
Pros
Schedule and publish content for many social media platforms at one dashboard.
Analyzes which Twitter content performs the best.
Allows editing of the scheduled content anytime.
14 days free trial available.
Automatic response to comments.
24*7 customers support via social media & email.
Cons
The interface is a bit complex to understand in the beginning.
So, Which Twitter Management Tool Is Best for You?
---
Every tool has its pros and cons. Some of them are free Twitter management tools. All are built with different and unique features. While some functions match. Depending on your business goals, choose anyone that meets your marketing needs.
Always write down your needs, look for similar features, analyze your budget and then buy the plan.
Mostly, premium features are available in the subscription plans.
Many popular tools offer free trials. During that period, you can analyze whether a particular tool can meet your needs. Individuals, small-scale brands, and large enterprises can choose plans categorized especially for them.
Sprout Social is an all-rounder tool. One major decisive factor before choosing any tool is its feature to connect accounts of other platforms. Marketers won't need to spend their budget on additional tools. Choose wisely.