You've probably noticed by now that Facebook video is a powerful marketing tool. With its large potential reach and engaging format, many businesses use it to promote their products and services.
But what happens after you've posted your video? Can you see who viewed it? And if so, what does that information mean for your marketing strategy?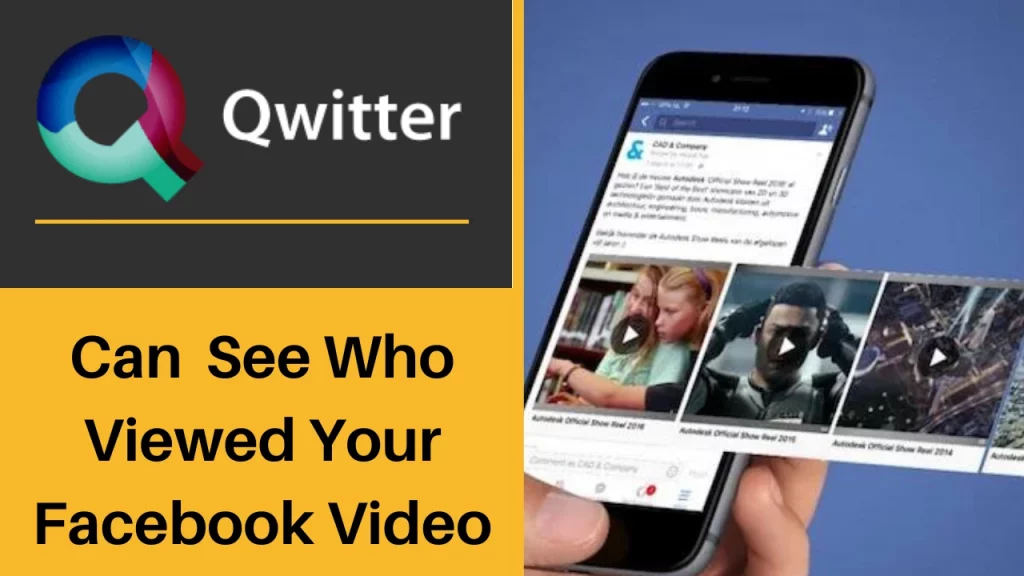 How to Check Who Watched Your Videos on Facebook
You can check who watched your videos on Facebook but only on some video types. Due to privacy reasons, Facebook is still behind Instagram in allowing users to check the exact people who watched their posted videos. These two video types let you watch the names of people but under certain conditions. Let's know more.
Facebook Live videos
During a live video broadcast, you can see who has joined and watched it.
When you stream a live video on Facebook, you receive notifications on your Profile whenever a new person joins it. The notification mentions the name of the new viewer only when they are already your Fb friend. If the new viewer is not your FB friend, you will know about them only when they engage with the Live video.
Once the live video ends, the only way to find who watched it is if they have engaged with it via commenting or liking. You will get a recorded video of your live broadcast with the number of viewers who watched it and engagement metrics only.
Facebook stories
If you have posted a video on your Facebook stories, you can check the viewer's numbers along with their names. If you have set your "Stories" Privacy to Public, a new category of "Other Viewers" will appear, showing the name of viewers who are not your FB friend.
You won't see the "other Viewers" name if your stories are set in Private mode. After 24 hours, when the story gets removed, you can still check the viewer's name from the "Archive."
How Do I See How Many People Viewed My Facebook Videos?
Yes, you can check the number of people who viewed your Facebook videos on all content types, including live broadcasts, stories, FB page posts, and regular profile posts. Let's know how to check viewers' number of different Facebook video types.
1. Facebook Profile Videos
You can only check the video views posted on your Profile when you set the "privacy" status to "Public." This condition only applies while using a Facebook app on Android, iphone, and ipad. The view number list is not available on computers.
Here are steps to seeing video views number on Android, iphone, and ipad.
Open your Facebook profile page.
Click on the "Videos" Tab.
Select a particular video to check its total views.
Below the video description, total video views will be visible, along with engagement metrics.
2. Fb Live
Steps to check views on Live video broadcasts.
Open your Facebook Profile.
Select the video you want to check views for.
After clicking the video, a new tab with the title "Live Broadcast Audience" will open. Facebook has recently introduced two new unique metrics.
Peak Concurrent Viewers: It shows the highest number of viewers who watched your Live video.
Viewers During Live Broadcast: This is visible as a visual representation that displays viewers' numbers at every phase during the live broadcast.
3. Facebook Stories
One way to check Views on Facebook Stories is when it's live on your Profile. Navigate to the bottom end to check the viewer's name and number. Another way is to open the "Archive" Settings.
Click on the "Three horizontal dots" icon on the left corner of your Facebook Profile Page. Select the "Archive" option. All your posted facebook stories are available here. Select a story and Tap on the "eye" icon at the bottom to check the number of views.
4. Facebook Page Videos
For Videos posted on Fb pages, you get detailed info through engagement metrics and the number of views for individual and overall videos. We have discussed the exact steps in the next section.
How to Check Video Stats on Facebook Pages
There are two ways to check Facebook pages' video Stats. In the first one, Facebook shows interaction on your videos through a graphical representation for the selected period. Here are the steps for that.
From the left menu, Click on "Pages" from your Home Feed. Select your Page.
Your Page will open.
From the left menu bar, Click on "Insights."
Click on "Videos" from the left. You can check the available statistics data.
In the second way, you can check stats for individual videos. Here are the steps.
Return to your Facebook page dashboard.
Select "Publishing Tools."
From the left, click on "Video Library."
Select a video. For the selected video, you can check minutes viewed, audience demographics, total comments, shares, reactions, etc.
How to Know Who Is Watching Your Facebook Live
Facebook Live is another great way to create engaging content and connect with your audience. It allows you to broadcast real-time videos and share them on Facebook, Instagram, and Twitter.
To access and use this tool:
Open your Facebook profile. If you're using a mobile device, press your profile picture.
Go to Reel and Live, two buttons under the Posts section and above your feeds.
Press Live and then Go Live. By now, you are already streaming a video in real-time.
Facebook will then broadcast your Live feed on your followers (if you're a page) or friends and family (if you're using a personal account).
If they watch the stream, you will then see their names appearing on your screen. You can now interact with them.
Once the Livestream is over, you can see a view count but will no longer know who these people are.
Even if you cannot immediately see those who view your Facebook clips, you can still generate data analytics, such as viewing patterns and duration.
It is still ideal for creating clips for the social media platform for the reasons we mentioned above. If that's not enough good news, you can use an online video editing platform to create and merge a video online.
This way, you can create high-quality videos that people will want to watch. And with more viewers, your website will become known more and get higher visibility on the Internet.
Conclusion
To summarize, you can only check who views your Facebook videos in stories and Live video broadcasts. Otherwise, there's no way to check the viewer's name for other video posts. Unlike Instagram, Facebook doesn't have this feature but may introduce it in the future.