Bumble is a prevalent dating and networking app with millions of enthusiastic users worldwide. Bumble has an independent fanbase due to its "first move" privilege among women users. Does Bumble work differently for men?
This particular article is going to highlight how Bumble works for men. We will also discuss what happens when a guy right-swipes on Bumble with other details to get acquainted with Bumble's algorithms.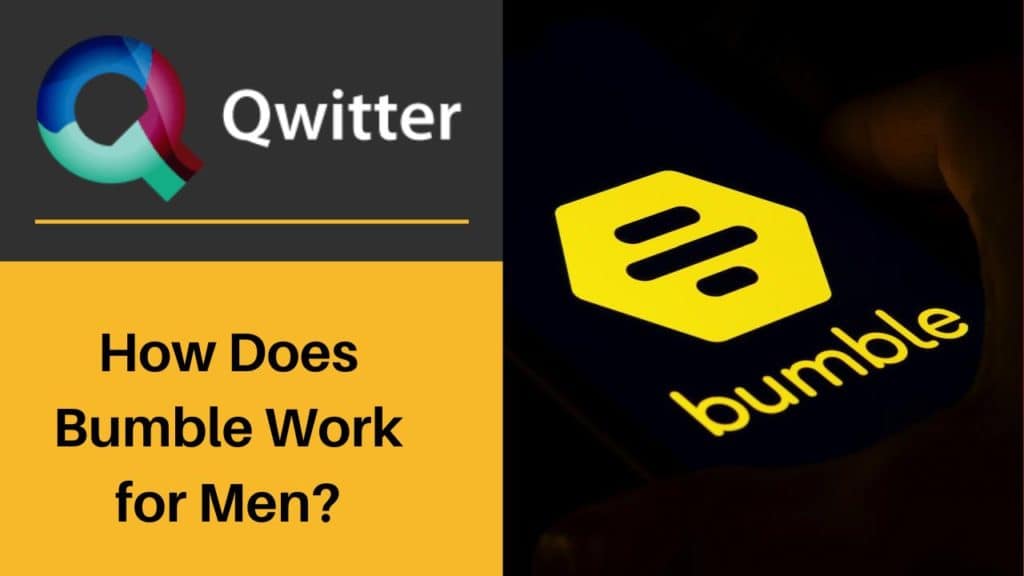 How do Bumble chats work for men?
---
Instead of sending a first message, men get all the rights a woman gets! It states that there is no difference in Bumble's functioning for men and women users. Both can swipe right or left based on their preferences and use subscription features to uplift their profile.
The only difference is in the first message! Where other dating apps have no restrictions on sending the first message, Bumble took a willing step toward women's stand. At Bumble, women send the first message while men get 24 hours to respond.
Otherwise, the match expires and disappears. After receiving the texts from both sides, the tick-tick timer stops, and both can chat without restrictions.
On the other hand, a binary couple or same-sex couple either can start a conversation after getting matched up! After getting matched up and replying to each other, they can chat without any barriers.
How does Bumble's matching algorithm work?
---
Not very much information about Bumble's algorithm is known. But, Bumble's matching algorithm work based on your location. Bumble will show you the most popular profiles (based on your selected area) or profiles getting the most right swipes.
The profiles having the most swipes will appear within your first few swipes, followed by less popular ones. Then the new Bumble profiles or inactive users' profiles will come to your recommendations.
The crucial thing to consider is which profile needs a right swipe and which needs a left swipe. If you right-swipe every profile, you become a less trusted being or a bot! So, it's significant to know your priorities.
How do Bumble matches work on the conversation page?
---
At your Bumble screen, scroll down and tap the bottom-right icon- to head to your conversation page. After getting matched on Bumble (swiping right to each other), you can find each other in the match queue! 
If you are in a heterosexual pairing, women can initiate the conversation. In a homosexual pairing, either can start the conversation by sending the first message. Both users will get a 24-hour timer to make a move and start their Bumble journey together.
Bumble users with a Premium subscription get a remarkable feature, "Beeline' to see who has already liked their profile! Bumble subscription features provide various benefits to one's profile and uplift the profile standard.
Once you have replied (double-sided response), the timer stops, and you can chat without further time-bound barriers.
Is Bumble any good for guys?
---
Bumble is among the best dating platforms where a person seeks genuine relationships. So if you are using the Bumble app for finding honest relationships (date, friend, or business relations) in your life- Bumble is your destination-irrespective of your gender!
For guys, once you get matched with your genuine partner, it is just receiving a message away! So for people who say, Bumble is not satisfactory for guys- Don't listen to them until you try it on your own! 
For a heterosexual couple, the previous procedure is the same for girls and guys. The only difference is who will make the first move. That's it! After that, you can commence a new chapter of your life together.
In the case of same-gender couples, either can send a message! The 24-hour timer is still applied here but disappears after the double-sided conversation.
What happens when a man swipes right on Bumble?
---
When a man swipes right on Bumble, the other person will probably see them in their swipe recommendations. They can either swipe your profile right or left. If they swipe your profile right, you will get each other in your match queue.
After this, you can wait and receive a message (in the case of couples with opposite genders) or send a first message (in the case of binary or same-gender pairs). You get 24 hours to respond or receive a text. Otherwise, the match expires.
Once you start talking or interacting with each other, the 24-hour buzzer will doze off forever.
Is it hard for guys to get matches on Bumble?
---
Although how much you try or convince yourself, sometimes it's just frustrating to wait for the next 24 hours in wait that probably she will reply! It is why it is sometimes hard for guys to find matches on Bumble.
Guys can't alter the functioning of Bumble but can improve their profile. An irresistible profile that gets you to the maximum right swipes and lets you meet your special one. You can further use Bumble's paid features like SuperSwipes and Spotlight to help you out.
So, work on your profile and make it more informative that forcing girls to sneak-peak your personality and lifestyle. You will enjoy the journey ahead! 
Conclusion
---
Bumble is popular because of its unique privileges given to women. Guys just have to wait until they receive a message to get their Bumble life started! Does it make Bumble a good platform for guys? How do they get matching on Bumble? And several other questions.
This article has unfolded all the myths and assumptions a guy usually makes before starting their Bumble dating life. Read this complete article and understand what guys can do to improve their chances of selection and uplift their Bumble experience.