Twitter Spaces has allowed users on the platform to listen to, or take part in live audio chats. While this is a great feature to have, it can sometimes be annoying due to a few reasons.
Users get persistent notifications regardless of the platform, whenever any of the people they follow join a Twitter space. 
In this article, we will discuss how to quickly turn off Twitter Space notifications on desktop and mobile platforms. In the further sections, we have elaborated on the methods to turn off these notifications and also get rid of this feature in general.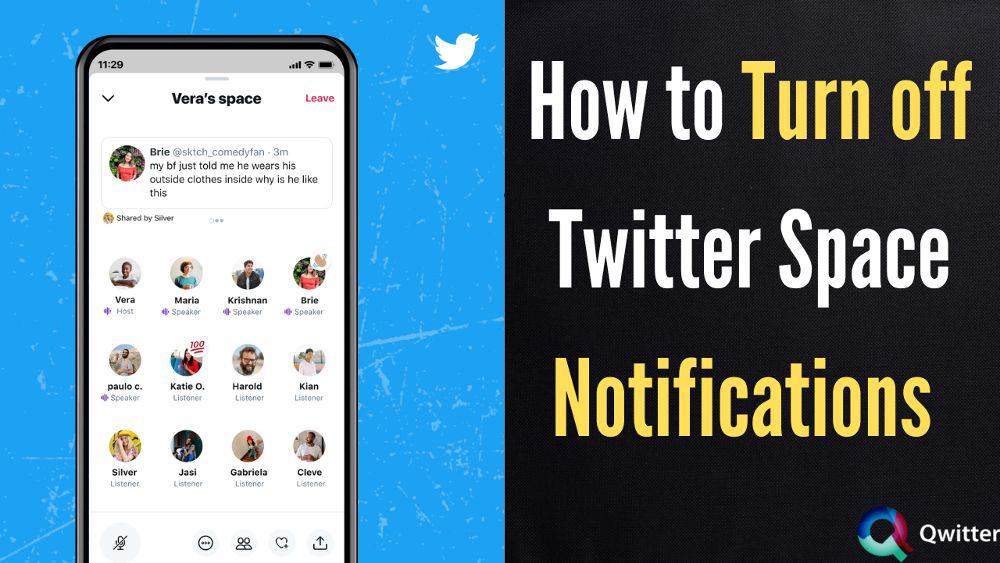 Without further ado, let's move on with the process. 
How to Turn Off Twitter Space Notifications on Your Phone [Android or iPhone]
---
On the newly designed Twitter app on both Android and iOS, it can be quite intimidating to turn off Twitter space notifications.
This is enabled by default in case you have push notifications enabled, and hence needs to be disabled manually from account preferences.
Follow these steps in order to do the same: 
First, open your Twitter app and log in to your account. 
Next, tap on your profile picture from the home page of Twitter. 
From the navigation menu, tap on "Settings and privacy"
Tap on "Notifications" and then select "Preferences"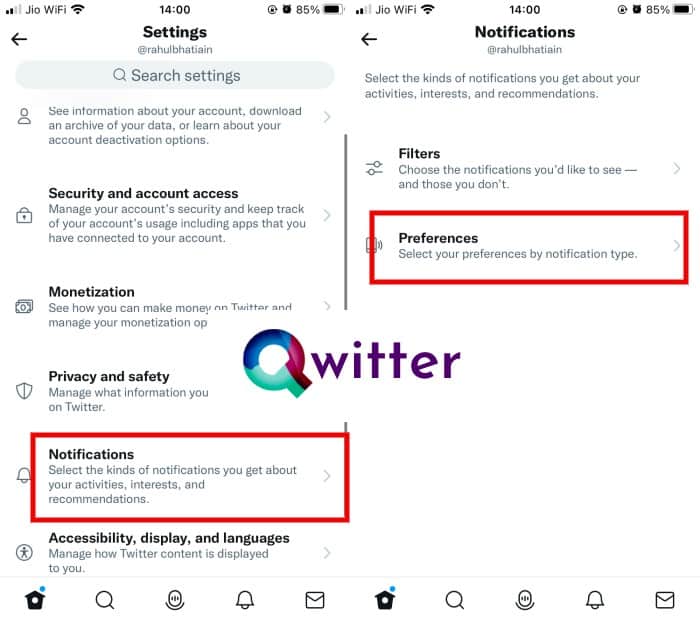 From there, go to "Push Notifications" scroll down to find "Spaces" and uncheck it.
This will disable Twitter Space notifications while keeping other important ones active.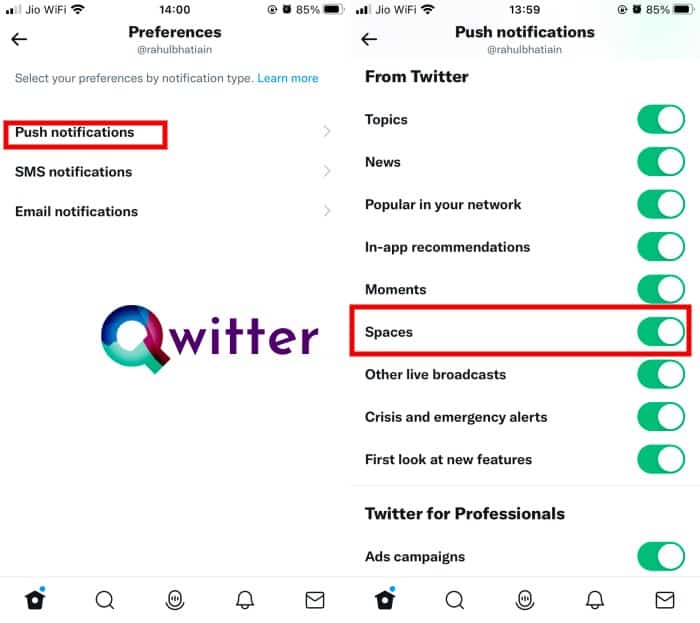 With Twitter space notifications disabled on your mobile, we can now move on to disabling these on desktop platforms. 
How to Turn off Twitter Space notifications on your computer
---
Due to the unified interface on both mobile and desktop platforms, the procedure of turning off space notifications is quite similar on computers.
Here's how you can do it: 
From the left navigation bar, select "More" and then go to "Settings and Privacy"
Then you need to select "Notifications". 
Once inside the "Notifications" sub menu, tap on "Preferences".
Select "Push Notifications" and scroll down to find "Spaces" under "From Twitter".
Tap on the checkbox next to it in order to disable Twitter space notifications. 
With the right settings, you will receive all notifications excluding the Twitter Space ones. You can still go to the explore section and look for new Spaces to join, without the annoying notifications.
How Do I Get Rid of Spaces at the Top of My Twitter Feed?
---
Now that you have successfully disabled Twitter Space notifications, there's another thing that you need to tackle in order to stop seeing spaces completely.
Whenever a new space is hosted on the platform, you will be able to view them on the top of your feed in the form of a floating window. 
This cannot be explicitly disabled from the Twitter settings but can be taken care of by blocking or muting the host of that specific Twitter space.
Perhaps, in the future, Twitter will offer a dedicated option to completely get rid of the Spaces feature. 
Conclusion
---
Twitter Spaces aims to be one of the distinguishing factors amongst the rising number of competing social media platforms out there. But, this can be quite annoying at times when this feature is imposed on your account regardless of whether you like it or not.
Thankfully, you can take things into your own hands by disabling the Twitter space notifications and muting any ongoing Twitter spaces from your account preferences. We hope the steps listed in this article have helped you to get an overall better experience while browsing Twitter.