Like WhatsApp and Facebook, Instagram provides a list of people who have viewed your Instagram stories while it's live. You often don't like to disclose your name to the person whose story you have watched for many reasons. But Stories annoyingly reveal your name.
If you want to know How to view Instagram stories anonymously, you are on the right page. We will explain three effective methods to watch the stories of Instagram users.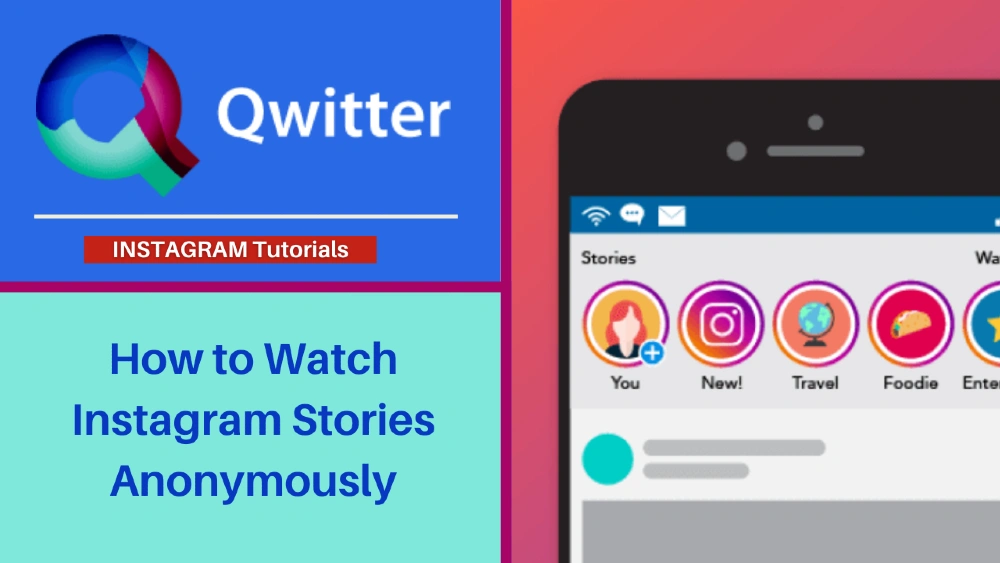 How to Watch Instagram Stories Anonymously
---
These are the below three methods to view an Instagram story anonymously.
Turn on Flight Mode
This is the most straightforward and safest way to watch Instagram stories anonymously. Here are the steps to do this. Airplane mode is available on all devices.
Open your Instagram account.
Use the search bar to find a particular account.
Open the account of the user whose ig stories you want to view.
Load their Instagram story and wait until it opens completely.
Put your phone on airplane mode.
Wait for a few seconds till all your phone networks disconnect.
Switch off the Wi-Fi network if you are connected to any.
Open the Instagram app from the background when your phone goes into airplane mode.
Now view Instagram stories anonymously as your name won't appear in their checklists of people who viewed their story.
Switch off the airplane mode after viewing.
Use an Alternative Instagram Account 
It's a clever trick to view stories anonymously from an alternative Instagram account. Many users make more than one account for personal and professional use.
You can make an account with a different name if you frequently want to watch stories from a particular account owner. The other person may not know about your second account. You can easily hide your identity.
The second method works successfully in two situations.
First, The account whose Instagram stories you want to view should be a public Instagram account.
Second, if it's a private account, You must be on their follower's list to view all the stories.
Hence, if not, possible chances are they may not accept your follow request from the second account.
Use Third Party Instagram Stories Viewer App or Site.
Some third party apps or sites have come into the limelight recently that you can use to view Instagram stories. These are also called Instagram story viewer. The best advantage you get from using these apps is that you don't need an account to stalk Instagram users.
We recommend the below apps and sites.
1. Stories Down
You can use this ig story viewer site without even having an account. This site won't even require you to log in using your Instagram credentials. It allows you to Save and download high-quality stories, including videos and images, to your devices.
To use this-
Visit their official site.
Type the Instagram username of the user in the search box.
Hit the "Search" button.
The other user won't know that you have viewed their story.
2. Insta stories
It is a free website for anonymously viewing the Instagram content of public accounts. Using this site, You can track an account's stories, highlights, posts (Instagram videos, photos, texts), and live broadcasts ( streams and recordings ).
You can view Instagram feeds and stories without an account or without installing its application. You can download ig posts and stories to your devices, such as Android phones, computers, iPhones, iOS, and laptops.
You can access its free features without registering. View the active stories by entering the username.
3. Anon IG Viewer
The Anon IG Viewer is an application in which you can view Instagram stories and posts of the users you are interested in without your name being visible. You can explore any profile by entering the username and hitting enter.
Again, you don't need to have an Instagram profile. You can download the stories and posts to your mobile phones and computers.
Wrap up
---
Remember, using these apps; you can secretly view stories of only public accounts. All the above methods work effectively for all devices. If you want any method useful for you, stick to that. All are tried and tested ways. If Instagram adds any feature, it simplifies its user's experiences.
The above apps allow you even to download stories but don't misuse any content to harm anyone.