Social Media has definitely brought the world not just in terms of connecting with people and celebrities but in some cases, it's their favorite cities such as Las Vegas. Las Vegas is one of those cities that people are very enthusiastic about as it is known for its nightlife, gambling, clubs, restaurants, and more.
Thanks to social media platforms like Twitter now Las Vegas fans stay up-to-date and gain information, images, and news related to the Sin City by simply following Twitter accounts. So, here are the top 5 Twitter accounts every Las Vegas fan should follow.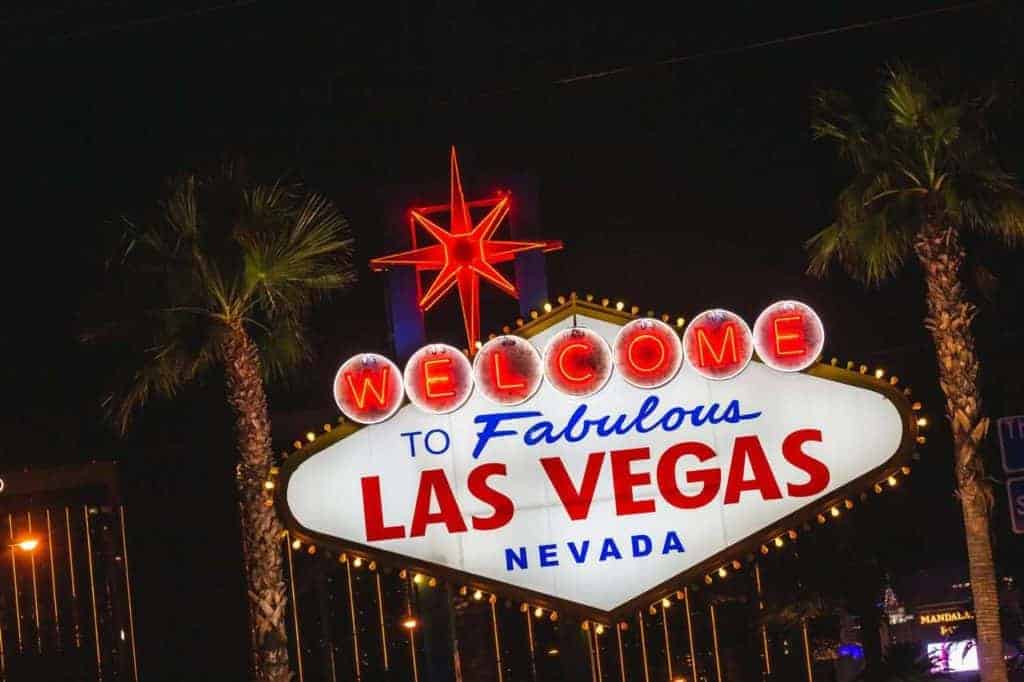 @VitalVegas
Just like the name suggests, VitalVegas is an essential asset for every Las Vegas enthusiast. The brainchild of native columnist Scott Roeben, Vital Vegas was led into the world in the form of a blog to cover the entire glory of Las Vegas.
Roeben makes the rounds at the sin city casinos, restaurants, and nightclubs all around the city. He scours the downtown, strip, and Fremont streets along with the suburbs of the city like Summerlin and Henderson to ensure he has all the insights into the entertainment, hospitality, and gambling industry. You will instantly find all the juicy tips and updates supplied by Roeben's sources on its Twitter account. 
To get an idea regarding the coverage provided by Vital vegas simply got to what Roeben reports in a span of 24 hours. Within a day his followers learned MGM Grand and Mandalay Bay were sold for $4.6 billion. Its followers also got a glimpse at the underground tunnel of Elon Musk and a first look at the brand-new Cristal ballroom.
Apart from just knowing the insights Vital Vegas also allows its followers to ask questions regarding what hotel they will be staying at, the latest shows, and more. This way Roeben stays engaged with its audience. Therefore every las vegas enthusiast should bookmark this account at the top of their list.
@ClassicLasVegas
ClassicLasVegas focuses on celebrating the history of Las Vegas. Each day, more than 20K followers of ClassicLasVegas have their feed filled with beautiful historic pictures of Sin city, sending them back in time.  
This account really goes back in time like the black and whites of Dean Martin exploring a miniature sculpture of the Bellagio even before the first brick was even placed.
Images of classic casinos like the Riviera, Dunes, and Aladdin. It even showcases shots of strips from the time of the 70s, 80, and 90s. It even contains the old menus which show the venerable las vegas meals like the popular 99-cent shrimp cocktail which was once served downtown at the golden gate casino. So, if you are into historical photos, scenes, and advertisements from the bygone era then following Classic Las Vegas is a must for you.
@ReviewJournal
You can't create a list of must-follow Twitter accounts of Las Vegas without adding the native paper of record. As the largest circulating paper in the silver state, the Las Vegas review journal has been keeping the followers skilled regarding the news that took place in the city since 1909.
The paper shows off the workday release which is a course of more than 172,000 and on Sunday the north of 204,000. However, both numbers are exceeded by Review-Journal and its more than 250,000 devotees.
Through this channel, you can find standard passages for a noticeable paper. You can expect news of the neighborhood accounts of revenue going from the deals of corporate clubs, restaurants, sports, climate, wrongdoing of blotting surfaces, and more. You will find fine work accomplished by the journalists of the Review-Journal.
@ViewFromVegas
View From Vegas is run by Dave Tuley, a sports betting impresario working at VsiN.com as the senior reporter. This account covers the news about Las Vegas's thriving sportsbook scene. 
It circulates updates on points spreads, betting odds, and lines to its more than 50K followers covering each and every sport. Apart from sports data, View From Vegas also offers basic coverage with straight journalism and opinion pieces about the sports betting industry.
If you want to know how the local bet shops in Las Vegas fared with monthly handles and winnings then just ask View for Vegas for all the details and information. For decades now Tuley has now been a respected voice in the sports handicapping community.
@LVCabChronicles
LVCabChronicles is run by Andrew Gnatorvich who started his career as a cab driver and began writing blog posts about his time and adventures behind the car wheel. You may find his feed not updated much these days as he retired from driving a cab in 2019 but if you scroll through the account you will find all the stories that are worth reading.
We can even say "Everything" has happened in the backseat of Gnatorvich's cab, his stories include instances such as gamblers gone broke, honeymooners gone wild, people breaking up and even a few experiences with local celebrities taking a lift, this Twitter account covers all.
All the Las Vegas fans should definitely follow this account to hear all the entertaining stories that have taken place in the sin city in the backseat of a cab.
Conclusion
If you are a fan of Las Vegas then you should follow all the above-mentioned Twitter accounts. Not only will these accounts provide all the details and happenings in Sin city but some of them will even provide you the insights into nowadays and historic times of your fav city.