Bumble is an American-based online dating app. An app that offers a networking platform to its users to break social stereotypes, barriers, and norms. Bumble gives women the privilege of finding the right partner by making the first move. It provides a stable and secure platform with remarkable features such as photo verification and automatic blur for users' safety.
Bumble has separate modes for dating, finding friends, and forming business relations. Bumble provides a safe platform for the intersectional community with zero tolerance towards harsh words, toxicity, and discrimination.
According to a report conducted in 2021, Bumble has a monthly user base of around 42 million. The June report flashed the headlight on Bumble as the second most popular and used dating app by users. With almost 55 million users in around 150 countries, the company has a net worth of one billion dollars, according to Forbes 2017 estimates.
Let's get deeply into the topic and highlight the points that make Bumble a popular app among its enthusiastic users. We will also discuss how it is distinct from the other brands in the market and provides a luxurious experience to users worldwide.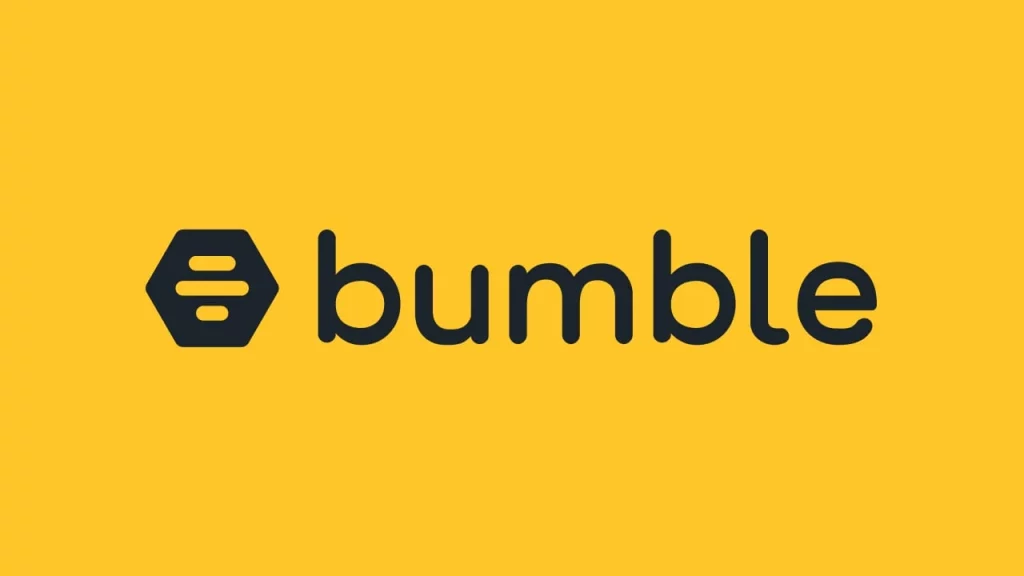 Discover What Makes Bumble So Popular
Bumble is the second most admired online dating app in the US. With its unique motto towards women empowerment, it has always been the cause of immense popularity among its female users. According to a 2016 conducted survey, almost 46.2% of Bumble's active users are female.
Let us discover what makes Bumble so popular among its users with the listed points below:
Women make the "First" move-
Unlike other dating apps, Bumble works on the principle of gender empowerment. With this motto, in heterosexual pairing, Bumble gives the first move to its female users. The men can reply to them within 24 hours, or the message will disappear.
Priority to user's Safety and Privacy-
Bumble provides safe access through its app. Bumble has considered the following measures to ensure their user's safety:
– The chats and other personal information are safe from the third party.
– Bumble strictly prohibits sexual harassment, hateful words, abuse, and violence against users. For this, the user can quickly "Block and Report" the guilty profile.
– Users cannot promote violence by sharing or using weapons for their profile images.
– Chatting and video calls without sharing personal contact numbers or email ids.
– Image verification before meeting your match. It is to ensure the person in the profile and text are the same.
– Users can "unmatch" anytime.
Connection Building
Bumble offers three categories or modes of social connectivity. Users can select any mode and find their potential match in dating, friendship, or business partners. These modes are below:
(a) Bumble Date:- It is a perfect platform for people searching for genuine love and using dating apps to form a long-term connections. Once you choose this mode, all the suitable matches with Bumble dating mode will appear on your matching queues. Users will get 24 hours to reply once they receive a message.
(b) Bumble BFF:- For people searching for new friends and acquaintances, this mode is helpful to get one. After selecting the BFF mode, the potential matches with BFF will appear on match queues.
(c) Bumble Bizz:- Bumble has a place for every user. People seeking business networking and wanting to grow social connectivity are welcome to this mode. People can search for opportunities by working with others in the same field.
Recently, a story gained recognition worldwide when a student searching for business relations found a job through this mode.
NOTE:- Users can use multiple Bumble modes for the respective category. You can make changes to your Bumble settings and maintain separate profiles.
A person can make a profile for dating and use it for business relations.
How does Bumble Work?
Bumble works by swiping your fingers on the smartphone screen. You can swipe right for a like and swipe left for skipping. You chat with your potential match after approval from both sides. Video calls and voice messages are also available in the app.
So, what features of Bumble are different from the rest of the other dating apps? The answer lies in the compatible pairing explained below.
(a) Hetero-sexual matchmaking (Opposite genders):-
In the case of hetero-sexual matchmaking, women are allowed to make the first move. Men can wait for the proficient match to swipe them right and start the conversation. Women get 24 hours to make a move, and men get the same time to reply. If not, the match will disappear. Once both parties have started interacting, there are no further restrictions.
(b) Homosexual matchmaking (Same genders):-
For homosexuals, either of them can make the first move and start the conversation. Bumble matches are never one-sided. One can take the first move but demands mandatory approval from both pairs. Once done, both can start conversations and face-calls.
What Makes Bumble Different From Other Platforms?
Bumble Dating app exhibits several prons over other dating apps. Where the competitors provide an app for casual hookups, Bumble works to find a respectful, reliable, and genuine partner for life-being.
Apart from this, Bumble offers several features that stand out to make it a trustable dating app, leaving others behind. Let's know further what makes Bumble different from other platforms as listed below:
Priority to user's safety:- Bumble provides safe access to the app with users' privacy and security. Some Bumble features offer profile hiding options where the potential match can see the user's profile.
Separate modes:- Bumble's impressive feature of separated connectivity allows users to find potential partners in the respective fields. Bumble offers dating for finding love relations, BFF for friends, and Bizz for business approaches.
Desktop accessibility:-  Bumble launched its Desktop accessibility to provide comfort and secure usage. The desktop version gives easy access to switching modes, fast typing, comfortable video calls, and other offerings. If you prefer, you can also access Bumble on the web, as well as using the mobile app. 
Free to use:- Bumble is free to use. Users can use the app for months or years without paying a Buck. Users can use paid features like Spotlight and SuperSwipes. But, if users want to increase their experience several folds with advanced features like Beehive, trying for a subscription is a good idea.
Advanced tools:- For user safety and security, Bumble has advanced tools. As in the case of preventing nudity and sexual harassment in the chats, Bumble can blur the section for their user's protection.
Android and iOS friendly:- Bumble is accessible on android and iOS devices. Apart from this, Bumble has launched a Bumble website and desktop versions that are easy to use on Laptops, PC, Macs, and Tablets.
Snooze your profile:- Users can temporarily snooze (sleep mode) their profile. This feature allows users to rest from the app and use it again after some time. For that instance of time, the user's profile gets hidden from other matches (except the already preferred compatible matches).
Bumble's Free Version v/s Paid Subscription.
Bumble is a free dating application that lets users find their match without paying dust charges. People can use Bumble for months and years. But, If you want to unlock some great features and tools, consider a subscription.
Let's get an insight into the features provided in the Bumble Free version v/s paid subscription:
Bumble free version:-
– You can sign in to Bumble and create a profile charge-free.
– You can swipe right or left based on your preferences.
– After finding your compatible match, you can start chatting. These features come for free, and users can use them right after they sign in.
– In addition, users can purchase paid features like SuperSwipe and Spotlight to shine their profiles. Their cost depends upon the sets (Ex- 5, 10, 15, or 30).
On the other hand, users with subscriptions get SuperSwipe and Spotlight within their plan with other exciting features. Here is what subscription plays a role in taking your experience light-years ahead!
Bumble Paid Subscription:-
Subscribed users can get Superswipe, Spotlight, and Beelive-like features to outshine their profile. It costs $3.50 for two and $45.99 for 30. Subscriptions give you unlimited matches, rematches, swipes, and extends.
(a) Spotlight can let your profile appear for an extra half an hour and boost your matching probability up to 10x. Bumble claims. On the other hand,
(b) SuperSwipes shows your interest in your match by showing your profile at the front of their feeds. It can cost between $6.99 for one to $54.99 for 30.
With a premium Boost plan, you will get Beehive to know who has already liked your profile. Advanced filters, hiding profiles (Image privacy), and travel features are in the row.
Conclusion
Bumble is a dating app that offers several features to its regular and paid customers. You can find your compatible partner and uplift a networking experience with Bumble. User privacy and safety priorities and categories for dating are the reason for its immense popularity. With Bumble, women can make the first move with secure access to online networking sites.