Bumble Boost is a paid subscription plan where users can use the advanced Bumble features to take their connection-building experience light years ahead! Bumble Boost is a way in-between free Bumble access and Bumble Premium's advanced features. Although Bumble Premium provides more advanced features to its large audience, Bumble Boost steals the most appropriate ones at an eye-opening price!
This comprehensive article will discuss things you need to know about Bumble Boost, from "what is it" and how to use it to its advantages, all in one place. So be sure to read the complete article and get an insight into Bumble Boost like never before!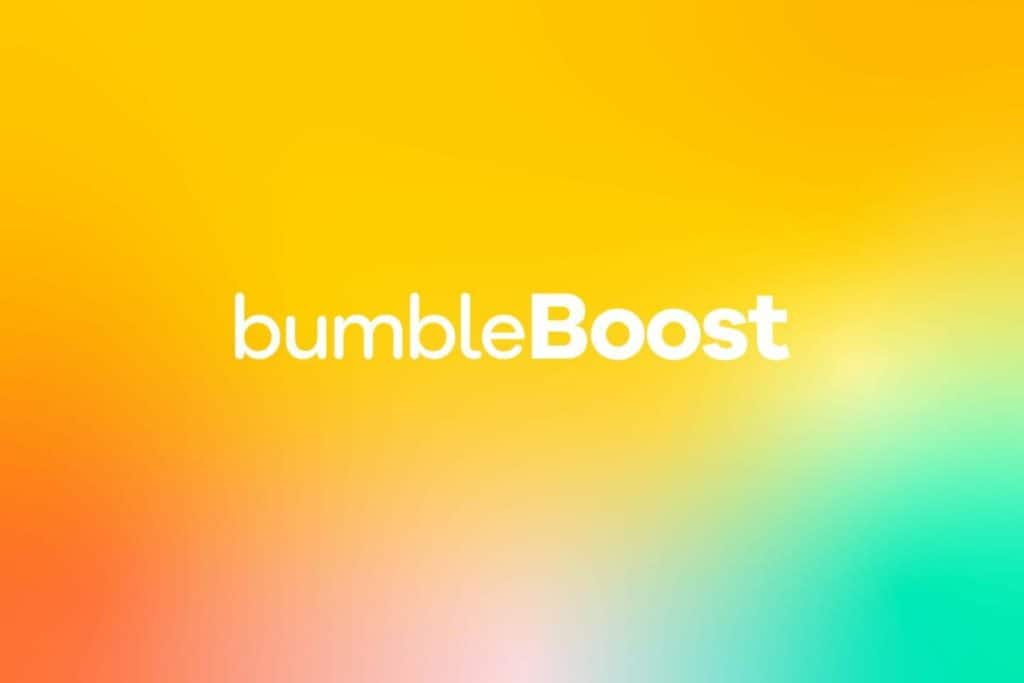 What Is Bumble Boost?
Bumble Boost is a cost-efficient subscription plan for its enormous audience. Bumble is a free dating app that does not charge a buck for its limited features. If users want unlimited access to daily swipes with other advanced features such as Backtrack, SuperSwipes, and Spotlight, trying Bumble Boost is the best plan.
NOTE:- Apple users can use Bumble Boost anywhere in the world. However, Android users have limited access to Australia, the UK, and New Zealand.
Advantages of Bumble Boost
Bumble Boost offers many exciting and premium features as a paid subscription plan. Some features such as SuperSwipes, and Spotlight are advantageous to beat the endless queues, while Backtrack revives an accidental left swipe.
The additional Bumble Boost advantages are below:-
For Bumble users (Android or iOS) in Australia, New Zealand, and the UK
(a) Extend your match for more than 24 hours:- Generally, Bumble users get 24 hours to make a first move or reply to initiate a potent conversation between two users. With Bumble Boost, you can use unlimited extensions to start your connection.
(b) Rematch with your expired matches:- Bumble Boost helps you to begin a new bond with your expired partners. If, due to any reason, you were unable to make a move, or reply within 24 hours, take the privilege to respond to them now.
(c) Unlimited swipes:- Boost users can get unlimited access to daily swipes.
(d) Bumble SuperSwipes:- As a Boost subscriber, you'll get 5 SuperSwipes, per week. You can use them to the extreme interest in a potential match.
(e) Bumble Spotlight:- Take 30 minutes of paid attention by enabling Bumble Boost's advanced feature, Spotlight. Users get one Spotlight in a week.
(f) Backtrack an accidental left swipe:- Backtrack gives first aid to your heart by reviving an accidentally left-swiped profile.
For Bumble users located outside Australia, the UK, and New Zealand
(a) One Spotlight in a week
(b) Five SuperSwipes in a week
(c) Unlimited swipes
(d) Backtrack accidental left swipes
(e) 24-hour extension to current Bumble matches.
How Does Bumble Boost Work?
Bumble Boost works to enhance its users' dating or professional link-up-building experience by providing advanced milestone features. Users wanting unlimited access to their swipes or facing issues in finding a potential match can give Boost plan a try.
Bumble users longing for the attention-grabbing privilege can try the Boost feature Spotlight. It will uplift their profile with dazzling 30-minute attention in other's first few swipes.
Bumble Boost offers other features, such as SuperSwipes, to show your interest in your match. In a week, Boost subscribers get one Spotlight and 5 SuperSwipes.
In addition, Bumble Backtrack, 24-hour match extensions, and re-match with an expired match are some of the popular features. Bumble Premium is also an advanced subscription that provides above mentioned features with Beeline, where you can see who has already liked your profile.
What Is Bumble Premium?
Bumble Premium is also a subscription plan for Bumble users. It offers features included in Bumble Boost with additional thrilling tools such as Beeline, Filters, Travel mode, etc. Like Bumble Boost, Bumble Premium is worldwide accessible for Apple users while limited to fewer countries for Android users. These countries are Australia, New Zealand, and the UK.
Bumble Premium features for selected countries include:-
(a) Beeline to see your admirers.
(b) One Bumble Spotlight in a week
(c) Five SupersSwipes in a week (Exhausted Spotlight and SuperSwipes get replenished after a week)
(d) Backtrack to undo an accidental left swipe
(e) Rematch with expired matches
(f) Advanced Filters
(h) Match extension for 24 hours
(i) Incognito mode for users' privacy
(j) Travel mode to swiping locations
Bumble Premium features for other countries include:-
(a) Beeline
(b) Travel mode (unavailable for Bumble Web)
(c) Backtrack
(d) One Spotlight
(e) Five SuperSwwipes
(f) Unlimited Advanced Filters
(g) Rematch the expired profiles
(h) 24-hour match extension
(i) Incognito user privacy mode (unavailable for Bumble Web)
(j) Unlimited swipes
Bumble Premium can be costly to use, which is justified by the features available. So, if you want a more filtered Bumble experience- consider a Bumble Premium subscription.
Bumble Boost v/s Bumble Premium
Features
Bumble Boost
Bumble Premium
Rematch to expired profile
Yes
Yes
24-hour match extension
Yes
Yes
Spotlight
1 in a week
1 in a week
SuperSwipes
5 in a week
5 in a week
Unlimited swipes
Yes
Yes
Backtrack
Yes (3 in three hours)
Yes
Beeline
No
Yes
Advanced Filters
No
Yes
Travel mode
No
Yes
Incognito mode
No
Yes
Cost
$11.99 for trial
$24.99 per month
$44.99 for three months
$69.99 for six months
$21.99 for 7-day trial
$44.99 per month
$89.99 for 3-months
$249.99 for "lifetime" Bumble Bizz and BFF
How to sign up for Bumble Boost?
Sign up for Bumble Boost in five simple steps and enjoy the features available:-
1. Sign in to your Bumble account at Bumble.com, or open the app
2. Visit your profile> Scroll down> Click the grey profile icon
3. Tap the Boost subscription
4. Select your Boost subscription plan (for one week's trial, one month, three months, or six months)
5. Tap "Continue" and make a payment.
Also read: How to Cancel Bumble Boost on iPhone and Android
How to use it to your advantage?
Users can use Bumble Boost features to give their profile a polished edge. You can apply them to uplift your connection-making experience and give flight to your profile. Some of the best ways to utilize Bumble features are stated below:-
(a) 30-minute Spotlight- Use Bumble Boost's advanced feature Spotlight to grab complete 30-minute attention. Spotlight increases the appearance frequency of your profile in others' recommendations. The other users receive your profile within the first few swipes to boost your matching probability. Users get one Spotlight in a week.
(b) 5 SuperSwipes a week- Bumble provides 5 SuperSwipes to their Boost subscribers. Now, you can send your extreme interest to your potential match. Use these SuperSwipes wisely at the right time to improve your chance of getting the right swipes.
NOTE:- Spotlight and SuperSwipes get replenished week-to-week. Users without subscriptions can also purchase them.
(c) Backtrack a mistaken skip- With Bumble Backtrack, you can revive an accidental left-swiped profile. Unlike, Spotlight and SuperSwipe, independent users can not purchase Backtrack. Make the right move, and don't let any opportunity slide out of your hands.
(d) Unlimited swipes- You don't have to be bothered about wasted swipes. Because with a Bumble Boost subscription, users get unlimited swipes. Users can use endless swipes to like their potential profile. It can open doors for new healthy connections.
(e) Rematch to an expired match- Bumble users with the "first move" privilege get 24 hours and begin a conversation. The respondent (male) gets the next 24 hours to reply. If, either of the two could not grasp the chance and failed to respond immediately, no worries! Because Bumble Boost offers an opportunity to initiate a bond with the expired matches. You can use it to its fullest and commence new chapters of life.
(f) 24-hour match extension- With a 24-hour match extension, users can use Bumble without hasty swipes. Because with a 24-hour extension, you can increase the match time limit. Now, you can stay calmer when to making a move or responding. Instead of wasting your time on individual match limits, you can extend the time for all potential matches.
What's Included With Bumble Boost?
Bumble Boost provides various paid features to their users that other users may not get. The subscription-based plan offers various perks over non-paid users. Some of them are in the following sections:-
Extend Your Matches by 24 Hours
Take a Bumble Boost subscription and take advantage of the 24-hour match extension. Each user gets one free Extend in a day. But Bumble Boost and Premium users get unlimited Extends for many matches.
Women can activate an Extend before making a "first move" while men use it before replying. In non-binary people, either member can Extend before the other makes the first move.
To activate Extend follow the steps:-
(a) Tap on the connection you want to Extend
(b) Select Extend and add 24 hours to your responding timer.
Rematch With Expired Connections
Bumble Boost offers a second chance to their users where they can reply to an expired match. The match appears in your match queue with gray circles around them. If you missed the chance to respond, initiate it again. But if they didn't respond, it's up to them to respond.
To rematch an expired profile, follow these steps-
(a) Visit your Bumble profile and scroll to your match queue
(b) Tap the expired profile with the grey circle
(c) Select the "Rematch" option
Backtrack To Revive A Left Swiped Profile
With Bumble Backtrack feature, retrieve a mistaken skipped profile. Boost users get 3 Backtracks for 3 hour period. Users can simply shake their smartphone to revert to a Backtrack screen. It works by sensing the motion of the device and works accordingly.
To Backtrack an accidental left swipe-
1. Visit your Bumble profile
2. Left swipe any random profile and immediately shake your device
3. On reverting to a Backtrack page, Tap the yellow marker and slide it to the right side.
4. On reviving the profile, right-swipe it.
NOTE:- Backtrack is only accessible to iOS and Android devices.
How Much Does Bumble Boost Cost?
Consider a Boost subscription and take advantage of advanced features. The trial subscription costs around $11.99. The monthly Bumble Boost subscription costs up to $24.99. Users can take a three-month subscribed plan for around $44.99. You can enroll for a six-month subscription plan for just $69.99.
The Boost subscription provides access to features such as Spotlight, SuperSwipes, Rematches, Backtracking, etc. Try Bumble's Boost subscription with an affordable trial membership and uplift your Bumble experience from the beginning.
Is boosting on Bumble worth it?
The worth of Boosting Bumble depends on several factors. It does not guarantee increased matches or right sipes to your profile. However, it gives your profile a chance to stand among its competitors. Thus, a worthy upgradation for users.
A few factors that make Bumble Boost worth trying are below with a brief explanation:-
(a) Your Location- Undoubtedly, a crowded location will have more competition compared to a less populous city. In this scenario, you should opt for a Boost subscription, as all are ready to snatch your chance away.
However, it works better in less crowded locations. You can also take a Bumble Premium subscription with features like Unlimited Filters and Beeline in addition to Spotlight and SuperSwipes.
(b) Your Profile- It's not a hidden fact that paid features properly work on the perfect profiles. A good-looking guy or girl can fail to get the right swipes, while an average-looking person gets maximum swipes.
It depends upon the profile quality. Be sure to create a verified and standard profile to maximize your chances of getting selections. If you are confident about your Bumble profile, you can skip it. But give it a try if you want unlimited swipes or other features!
(c) Affordable- Bumble Boost subscription is a highly affordable plan with advanced features to start your journey with. The trial membership is accessible only at $11.99. If you like the features, opt for a monthly subscription at reduced prices.
What is the point of Bumble boost?
The main point of Bumble Boost is to provide some advanced features at affordable prices. Bumble users can grab paid features like unlimited swipes, match extensions, Backtracking, and Spotlight, Superswipes.
Boost enhances the connection-building experience and improves the chances of matching. An additional feature such as Rematch is a great opportunity to initiate an expired conversation again.
Can people tell if you have Bumble boost?
No, there is no star mark or additional indicator to reveal if you have Bumble Boost. Only you (as a Boost subscriber) can detect your Boost plan on your own. Otherwise, no other users can ever find if you are a Boost, Premium, or None.
Conclusion
As of now, you might have understood the Boost subscription with its features and advantages. Bumble Boost is an affordable paid subscription plan for its users. As a Boost subscriber, you can get many advanced features, available to paid users only.
Bumble users can use Boost to improve their matches and build profile standards. Read the complete article and try it to enhance your dating, BFF, or Bizz experience.
Related Articles: