Bumble SuperSwipe is an online paid feature where users can make a confident move by pressing the little heart beneath their match's profile. And your SuperSwipe will reach them sooner. This feature helps you to show immense interest in a compatible partner.
Will they notice your interest? Of course! It costs to loosen up your pocket, and the results are appreciated. So, give it a try and let the person know your genuine interest.
Imagine you have finally found your match at Bumble and made the first move by right swiping their profile. You desperately want to show your interest in that one being. You don't just want to like their Bumble profile and wait for their response. Don't worry because Bumble SuperSwipe shows your interest and affection toward your match!
Let's understand "what is Bumble SuperSwipe" and how to use it for a better Bumble experience. We will also highlight "what makes it different from other likes" with the cost of SuperSwipes. So, be sure to read the complete article to get an insight into Bumble SuperSwipe.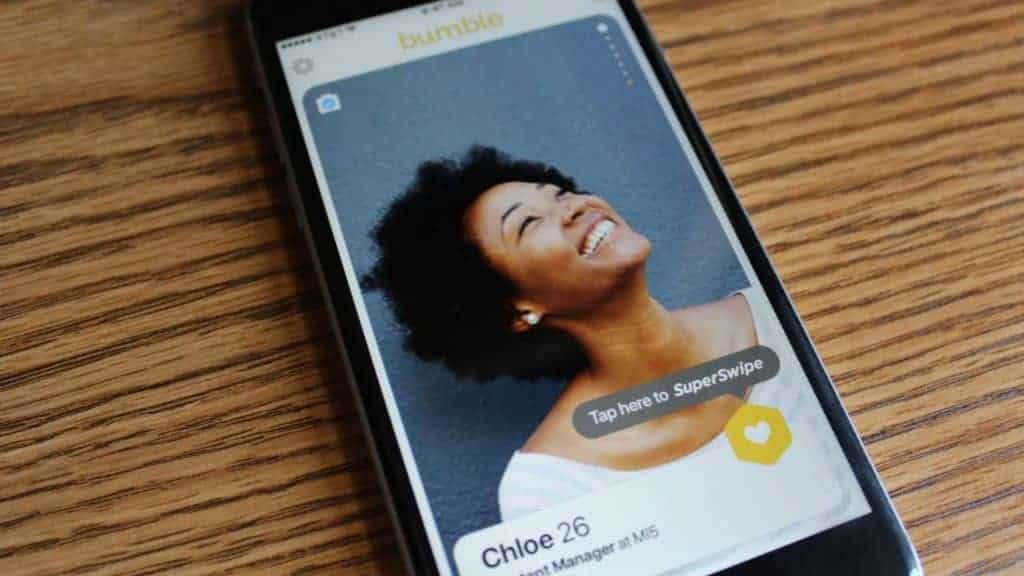 How is a SuperSwipe different from regular likes?
Common questions to pop into the user's head are "How does it matter to use a SuperSwipe?" and "What makes SuperSwipe distinct from regular likes?"
Bumble SuperSwipe is a modified version of regular like or right swipes. An advanced paid feature to help you stand above the rest!
Regular Likes
Bumble allows its female users to make the first move by swiping right and texting before men. In this scenario, the male has to wait until a female text them first. Males are allowed to "like" the profile and wait for the message. It sometimes steals the opportunity to show their compatible match and let them know this. Regular swipes are free of cost and don't charge a cent on their user.
SuperSwipes
Bumble users can use SuperSwipes to let their perfect match know their interests by pressing the little heart beneath their profile image. It makes their profile stand in front of the long queue and sometimes seeks a positive response. SuperSwipe is a paid feature, and users can purchase them by payment, depending on their sets. Premium users have free access and get refilled within a week.
What does the other person see?
– Once you SuperSwiped your match, the other person will receive a notification that says, "SuperSwiped you!"
– Now, It's the receiver's call to check your profile. That person will probably see a profile with yellow stars in their match queue. They can either swipe right or swipe left the sender.
Although, SuperSwipes never expire, once skipped, Bumble offers a second chance to the receiver to change their decision. They can select the sender and start chatting by texting them first.
How much does a SuperSwipe cost?
SuperSwipe is an advanced feature of the Bumble dating app. A person can purchase SuperSwipes independently or can get by Bumble premium subscription. The cost of SuperSwipe depends on the user's access (free or subscribed) and the sets of SuperSwipe purchased.
Independent SuperSwipe
– Users with no subscription plan can purchase SuperSwipe's cost based on its number.
– Independent SuperSwipes can cost between $2.50 and $3.20 each.
– You can earn Bumble coins (purchase) and purchase Superswipes.
– One Bumble coin can purchase one SuperSwipe.
– At one time, a user can purchase up to 20 Bumble coins.
Premium Subscription
– The premium subscription gives a pack of SuperSwipes and refills them each week.
– Premium subscription offers additional features such as Spotlight and Beeline to enhance the experience.
– It often shines the user's profile and increases the fortunate matches up to several folds.
How to use SuperSwipe on Bumble?
A person can SuperSwipe their match's profile. The other person gets a notification of "SuperSwiped You" It is the best way to let them acknowledge your interest in someone's profile.
To SuperSwipe someone's profile on Bumble, follow the following steps:
(a) Sign in to your Bumble account, or create a new profile at Bumble.com
(b) Visit your profile.
(c) Check your swipe queue to find the match
(d) Visit their profile.
(e) Tap the little yellow heart beneath their profile image.
(f) Purchase SuperSwipes.
(g) Make the payment, or use Bumble coins to buy sets of Bumble SuperSwipes.
(h) That person will soon receive a notification.
It's up to them to respond to the SuperSwipe after viewing the sender's profile. Even if they missed the chance to swipe you right, SuperSwipe doesn't expire. It will remain in their notifications and select you anytime after that.
Undoing a SuperSwipe
Oops! SuperSwiped by mistake, and your profile reaches to second person's feed? At present, Bumble does not offer a way to backtrack or undo a mistaken SuperSwipe. So, it is better to use your purchased SuperSwipes carefully.
Due to this limitation, you can not rectify the mistake. All you can do is wait for a response and explain the situation. It is better to clear things up early.
Conclusion
Bumble SuperSwipe is a paid feature that offers an opportunity to stand in front of a long queue. It tells your compatible partner the level of interest and often turns the tables in your favor. Independent users need payment to get access.
But users with subscriptions get weekly SuperSwipes and refilling on the same day of exhaustion. Users can tap the little heart beneath a profile and purchase the SuperSwipe. The other person receives a heartful notification.
Related Articles: