Hinge is a popular dating app that makes people match mutually based on likes they send each other. Considering the importance of the likes feature, no wonder Hinge gives its users limited likes that reset every day.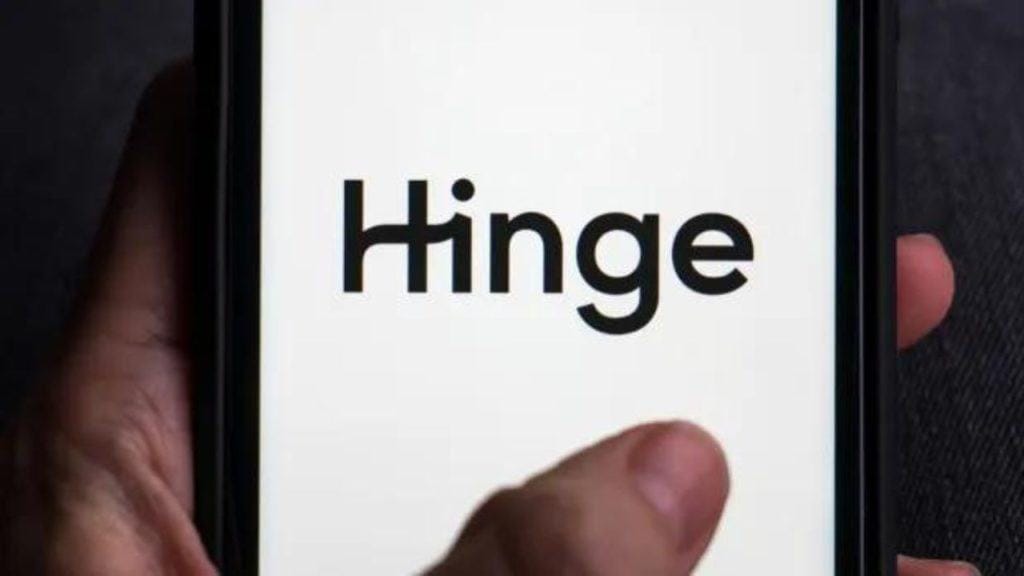 Moreover, it is no surprise that everybody wants to get more likes on Hinge to boost their chances of getting matches. Thus, we bring you a guide to ace your dating game by learning all about when hinge likes reset and how to get more.
Hinge's like system is one of the reasons that make the platform unique from its likes such as Tinder or Bumble which are based on casual swiping. Interestingly, this is one of the important reasons for the limited number of flikes on Hinge as the app wants users to look for only meaningful connections and not match with every user.
When do Hinge Likes reset?
Presently, Hinge users on the free version of the app, get only up to 8 likes which they can send in a day. The like count resets itself every day at 4:00 AM depending on the local time zones.
However, if you match with somebody, you can send them as many messages as you want without any limitations. Moreover, users who subscribe to the upgraded version of the platform such as HingeX and Hinge get an unlimited number of likes that they can send in a day.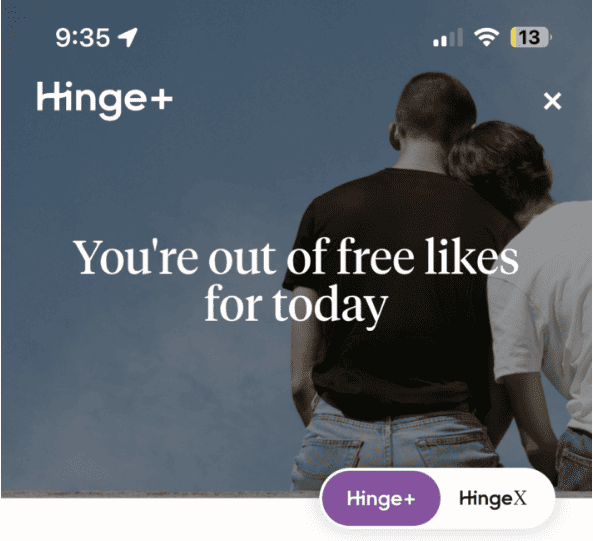 Fun fact but the reason Hinge gives for providing a limited number of likes is that it believes that quality is more important than quantity and with a selected number of likes, users will try to form only meaningful serious connections on the app.
How do I get More Likes?
Getting likes on Hinge becomes important as it increases your chances of visibility, boosts users' confidence and ultimately leads gives you a chance to get potential matches. Thus, getting likes on Hinge can be extremely gratifying and thus we bring you a detailed approach to help you boost your likes:
Have a Complete profile: The first thing you need to do on Hinge is to complete your profile as per Hinge's guidelines. Upload the required number of photos, post the required number of prompts, and fill out all relevant details. This way you can increase your visibility and get the chance to highlight your personality which will ultimately get you more likes.
HD Quality photos: As they say " First impression is always the last impression". Create a long-lasting impression with high-resolution and good-quality pictures on Hinge. Upload bright and cheerful photos that exude your personality. Try to upload a diverse set of photos that may showcase your hobbies, and travel history as things often gain attention and serve as good conversation starters. Avoid a lot of selfies or group photos on the platform.
Be Creative with prompts: Hinge prompts not only serve as good icebreakers but also help understand a person more deeply. Try to be more creative, humorous, and witty with your prompt answers to appear unique to everybody. But a word of caution, do not forget to be genuine in your prompts as authenticity attracts people.
Be Active: If you are inactive on Hinge, your profile visibility may be substantially reduced and you may not get likes. Engage more on the platform by sending likes, and roses or leaving comments on people's profiles. This may also serve as a great way to initiate conversation with people.
Avail the boost feature: Hinge provides its users with a paid feature called "Boost" which enables users to be seen "11x more" as claimed by Hinge. With "boost" the profile becomes more visible for a period of one hour. There is another feature called the"24-hour super boost" feature that increases the reach of your profile for 24 hours. You can avail of these benefits by going to the "Likes you tab" as depicted by a "heart icon" on the app.
Upgradation: With Hinge's paid subscription called "HingeX", users can avail of a feature called "skip the line" which enables users to get recommended sooner to potential matches. The feature runs along with your subscription and expires with it. This feature can substantially increase your chances of getting more likes.
Be Patient: Latly, we urge you to be patient and not stress over lack of likes. Try to be genuine and interactive on the app and make sure to follow all our steps to increase your visibility and eventually, the number of likes.
Do Hinge Likes Expire?
The likes you send or receive stay in the "likes you" tab of the profile and have no expiry period. These likes can be used to match someone by liking them back. However, until you decide to reciprocate or take action on the likes, these remain in your profile giving you the autonomy to engage and match with someone wherever you like even after days or weeks.
However, one downside to the feature is that likes you send may get reciprocated after months and you will have to wait until and when the person decides to match with you. Additionally, if a person chooses to delete their profile the like they have sent will disappear from the "likes you" tab.
How often do Hinge matches refresh?
The Hinge algorithm refreshes matches based on factors such as the availability of new people in a geographical location, activity on the app, and the changes made to the profile. There is no fixed time for matches to refresh.
The Hinge algorithm shows those profiles on a person's app that they believe resonate more with their interests and are more likely to get you to connect with them.  Hinge collects information from your profile such as your recent activity,  prompts, likes or the Hinge roses you send, profiles you skip, and mutual dealbreakers to recommend potential matches.
However, one thing that is consistent every day is that the algorithm recommends a "Most compatible" match every day based on a person's activity. The most compatible appears on the top of the discover tab every day as the algorithm believes there are huge chances of a person matching with them.
Another point to highlight here is that in the "standouts" tab, the profiles get refreshed every single day.
What is the best hour for Hinge?
As per the data garnered by the Hinge algorithm, most people are active in the evening usually around 7-8 pm. So the best hours to use Hinge can be 7-10 p.m. when most people can be found on the app.
The obvious reason is evening is the time when most people get free from their work duties and decide to scroll down dating apps. Moreover, people are mostly likely to be active on weekends on Hinge, especially on Saturdays and Sundays. So if you are looking to connect with people on Hinge, stay active on weekends and in the evenings.
Conclusion
To sum up, Hinge is similar to other dating apps in the sense that users on a free version get only a limited set of features unless they upgrade to paid subscriptions. The case is the same for sending likes to someone on the app.
Thus, we advise you to carefully use your 8 likes if you are a free Hinge user and try to connect with people who genuinely garner your attention. Moreover, try to be real, interactive, and interesting on the app to get more likes and in turn more matches. Don't forget to follow all our tips if you want to up your dating game.