Twitter currently has around 329 million users—with more signing up for accounts every day. While not everyone would argue that the social media platform has acted as a bastion of culture and creativity, you can find an account that covers just about any subject.
In other words, the quality of your Twitter feed is directly related to how much work you're willing to do to find the best in any business. A bit of digging will usually uncover a few pleasant surprises, as many use their Twitter account to highlight the areas where their expertise intersects with their passion.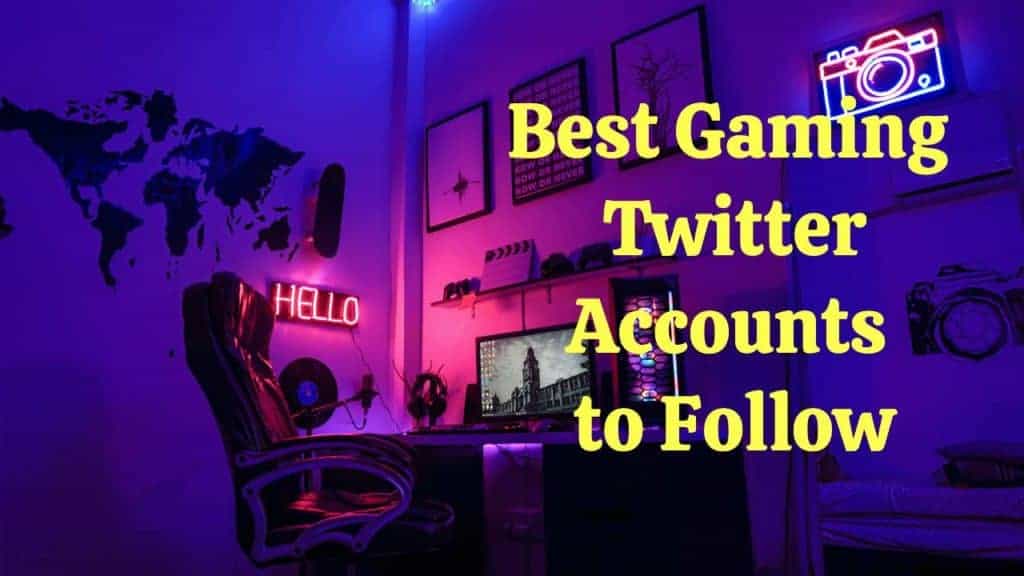 For millions, this expertise-driven passion relates to gaming. Gamers are some of the most dedicated hobbyists in the world. They're willing to spend hours improving their skills and adapting new strategies. If you're a gamer who enjoys using Twitter, then here is a list of few best gaming Twitter accounts to follow, which we have segmented according to game category.
Best Gaming Twitter Accounts to Follow
Best in Poker @LexVeldhuis & @PhilGalfond
Though considered a traditional game more than a video game, poker has been one of the greatest gaming staples since it launched online in the early 2000s. In fact, platforms that offer different variations, from Texas Hold'em to Omaha, can be accessed just about anywhere in the world.
Clearly, there are more than a handful of pros to choose from when looking to follow a new poker-based account. Two quality choices are pros Lex Veldhuis and Phil Galforn. The former is a pro with PokerStars, a leading platform for casual and veteran players. Learning the poker rules is essential for any player
who wants to improve their game, so its important to understand the basics.
The latter is a WSOP champion who runs a positivity-first poker Twitter account. Galforn is quite active on Twitter and he posts blogs discussing many topics related to the poker community such as tips and tricks, the use of HUDs, cheating, and more.
Best in League of Legends @FionnOnFire & @LeagueProblemos
Poker may be one of the oldest and most successful virtual games, but League of Legends is one of the modern eSports standout stars. The MOBA game has a roster of interesting characters and a battle royale format that offers top-tier entertainment — which a few accounts are capitalizing on.
If you want to follow the latest news with insider insight, follow Tyler Erzberger's account, FionnOnFire. Erzberger is a writer for ESPN who focuses on LoL. As such, his account offers news, interviews, and plenty of insight into players during the match days giving a great indication of the mindset of the professional players before and after matches.
Meanwhile, @LeagueProblemos is a great source of memes and other hilarious LoL content that's geared toward hardcore fans. League Problemos's Twitter account is regularly updated with humorous and relevant memes. So, hardcore league of legends fans should definitely follow these accounts.
Best in Magic: The Gathering @MTGAaron & @MelissaDeTora
Regarding following a game within its 'Twittersphere', a few categories are as active as Magic: The Gathering. This game is a tabletop RPG, which means it's a traditional game like poker that preceded the digital boom—and has thrived since. As one of the world's most varied and developed gaming cultures, dozens of quality Twitter accounts are worth following.
Aaron Forsythe should be one of the first accounts a fan follows. Forsythe is a former player who is now the head of design for MTG. That means he's got plenty of experience and passion for the game and he is highly active on Twitter sharing stunning visuals that highlight his passion along with talking about the old-school magic.
On the other hand, Melissa de Tora is a dedicated fan who often streams her live plays. She was among the first to play MTG at the highest levels competitively. Follow her for positive and detailed fan commentary on the latest MTG happenings and regular shoutouts to people in the community.
Best in Gaming Development @PlayStation & @NintendoAmerica
While most gamers stick to their preferred title, some might also keep an eye on their favorite developers to see which sorts of projects they're targeting next. If you want to keep your finger on the pulse of what's happening, then consider following one of the world-class developer accounts listed below.
First, we have PlayStation's official account. While this might seem too broad to hit on any interests, the feed regularly includes high-production trailers for gamers. These official sneak peeks, updates, and details about new features alone make the account worth a follow. Playstation has 29.3 Million followers on Twitter. Their Twitter account regularly shares updates related to the series including PS4, PS5, Playstation Plus, PS VR, and more.
Another good choice is the official Nintendo account for North America. Nintendo America currently has 12.6 million followers on Twitter. Along with sharing upcoming glimpses and updates of the characters. Also, they share gaming reports and features along with recaps highlighting some of the biggest Nintendo moments in history.