A lot of users are not aware of the fact that Twitter occasionally suspends accounts either temporarily or permanently. Back in 2013, Twitter suspended more than 250,000 accounts on its platform without stating the reason for the same.
Mostly it is assumed that Twitter suspends accounts that violate the platform's policy or are suspected to be fraud, abuse, etc. There is a possibility that you log into your account only to realize that your account is suspended temporarily.
To discuss this topic and answer most of the frequently asked questions, we have compiled this article.  
Are Twitter suspensions permanent?
---
Yes, Twitter can suspend accounts permanently as well, it is one of its most aggressive actions that the platform takes only for serious matters.
When Twitter enforces permanent suspension on an account then, the concerned user is not allowed to make any other account on Twitter and is taken the authority to sign back into their account.  
Twitter sends an email when it suspends accounts permanently highlighting the cause of suspension as to which policy was violated.
If you want to avoid permanent suspension on Twitter then, I would recommend that you strictly adhere to the privacy rules of the service and keep track of its changing policies.  
How do I know if my Twitter suspension is permanent?
---
When Twitter suspends an account, it instantly sends a notification to the owner and an email about the same. The email briefly explains the problem and policy that the account has violated along with the date when the account will stay suspended.
And if the email doesn't include a date then, you should assume that the suspension is permanent. However, Twitter doesn't send a notification stating what kind of suspension an account is under but users will eventually get to know.
How Long Does a Twitter Suspension Last?
---
Well, the duration of a Twitter suspension depends on the type of suspension your account is under.
If your account was temporarily suspended for minor reasons like spamming then, the Twitter suspension on your account will last for around 48 hours and not more than that.
During this period, Twitter will verify your account information, and other things to verify your identity and then, you will receive an email for getting back to your account. 
However, if your violation is more serious than just a spamming activity such as abuse, fraud then, your account might take longer than expected to revive. There is also a chance that your account will face permanent suspension in case of a serious violation of Twitter's policy.
When an account is marked with 'read-only mode' then, your account is considered to be fine and the suspension is mostly temporary and doesn't last longer than 12 hours to 7 days.
In conclusion, the duration of Twitter suspension depends on the violation that the account is under.  
Why did Twitter suspend my account?
---
Twitter suspends an account when they violate the platform's policy. When Twitter suspects an account is a fraud or spamming other accounts with comments, etc. then, it takes action against those accounts by either suspending them temporarily and if the violation is serious like abuse, harassment then, it permanently suspends them.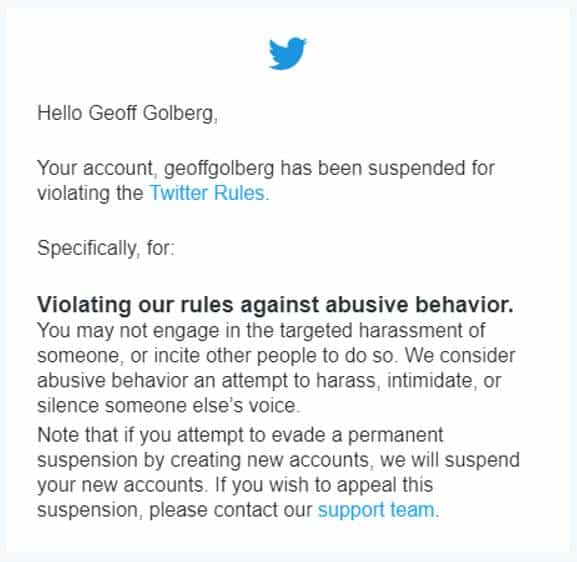 Does Twitter Release Suspended Accounts?
---
Yes, Twitter reviews every account that it suspends very briefly and it goes through the personal information of the account owner to verify their identity.
And when Twitter considers that the cause for suspension is not very serious then, it releases those accounts after reviewing them for 48 hours or so.  
Users also can unsuspend their accounts if they think that Twitter has made an error. They can file an appeal by clicking here mentioning a suitable reason for why they believe that Twitter has made an error by wrongly suspending their account.
Twitter goes through all of these appeals and when it considers that an appeal is accepted, it unsuspends those accounts. However, the process will take a tad longer and could be exhausting.  
Conclusion
---
In this article, we tried to include every bit of information regarding Twitter suspension including what it is and how long do twitter accounts get suspended for. We have covered the most frequently asked questions around the Twitter suspension.
When an account gets suspended on Twitter there is not much that a user can control except for filling an appeal to Twitter for the wrong accusation.
I hope you liked reading this article.  
Related posts: