Mobile notifications alert you to what's going on on Twitter by sending updates and information to your mobile device.
A single tweet can be worth a lot more. If you use Twitter, you're probably aware that a ringtone or notification sound will frequently alert you to new tweets in your stream.
Here are some suggestions for modifying the sound of your Twitter notifications.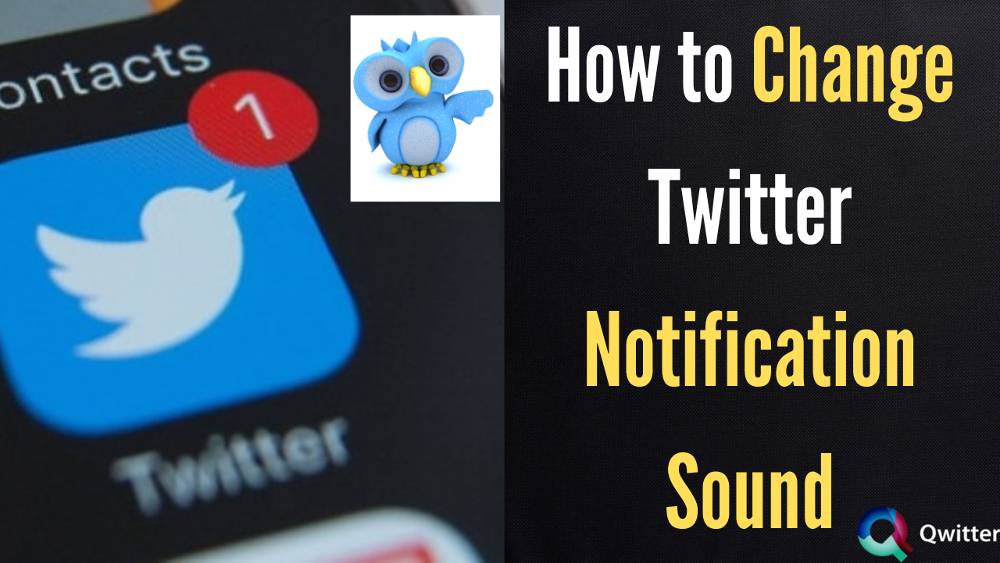 Can I Have a Separate Notification Sound for My Twitter Alerts?
---
Yes, you can choose which type of mobile alert you want to get from Twitter. The following is a list of the several sorts of notification you can choose from:
Mentions of your business
Replies
Tweets that have been retweeted
Likes
New subscribers
Messages Direct
Highlights
News\sMoments
Emergency and crisis notifications
Look at the new features first.
Turn on Twitter notifications for accounts you follow and don't want to miss their Tweets or live videos.
Twitter will send you push notifications
To customize push notifications, go to:
Tap your profile picture in the top menu.
Select Privacy and Settings.
Select Notifications, then Push Notifications, and the sorts of notifications you want to receive.
To get notified when an account you follow tweets or broadcasts live video, follow these steps:
Tap the notification icon on your account profile.
You can choose between two sorts of notifications: all tweets or only tweets with live video.
Select your option by tapping on it.
To see notifications from accounts you follow on Twitter, go to:
Tap your profile symbol in the top menu.
Select Privacy and Settings.
Go to Notifications > Push Notifications.
Select Tweets.
You will receive notifications now whenever a tweet is regarded to you
How to Change the Twitter Alert Sound on an iPhone
---
Almost all notification sounds, including text message tones, calendar alarms, and voicemail notifications, can be customized on an iPhone. Apple-specific apps like FaceTime and Mail also have customizable notification tones.
Open 'Settings' to turn off notification sounds for third-party apps like the Twitter app.
Select the targeted Twitter app from the 'Notifications' menu.
If the app supports sound notifications, it will feature a toggle switch for 'Sounds' that can be toggled on or off to achieve the desired outcome.
How to Change Twitter Notification Sound on Android
---
Users of Android devices can customize almost all notification sounds. They can also create new custom ringtones or notification sounds, which are usually brief clips of their favorite tunes or music.
Long-press the app icon and select App Info, or go to Android Settings, Apps & Notifications, and select "Twitter" from the list.
"App notifications" should appear.
You may choose which notifications you receive, whether they produce a sound, and whether they additionally display a pop-up for each Twitter account.
Why Can't I Hear My Twitter Notifications Sound?
---
Well, there are several possibilities of why you are unable to hear your Twitter notification. One could be that you don't always get instant responses to your tweets.
This implies that if you post an essential or urgent tweet, you might not receive a response for days, weeks, or even months.
And another reason includes that maybe your notification from the Twitter app is disabled on your mobile's settings. Thus, you must ensure that your notifications are turned on.
Sometimes, a mobile device faces a glitch due to which one is unable to receive any app notifications, you can try rebooting your mobile device in this case.