You can learn how to hide tagged photos on Instagram from this post. It shows how to prevent others from constantly tagging you in images as well as how to manually hide tagged photos on Instagram.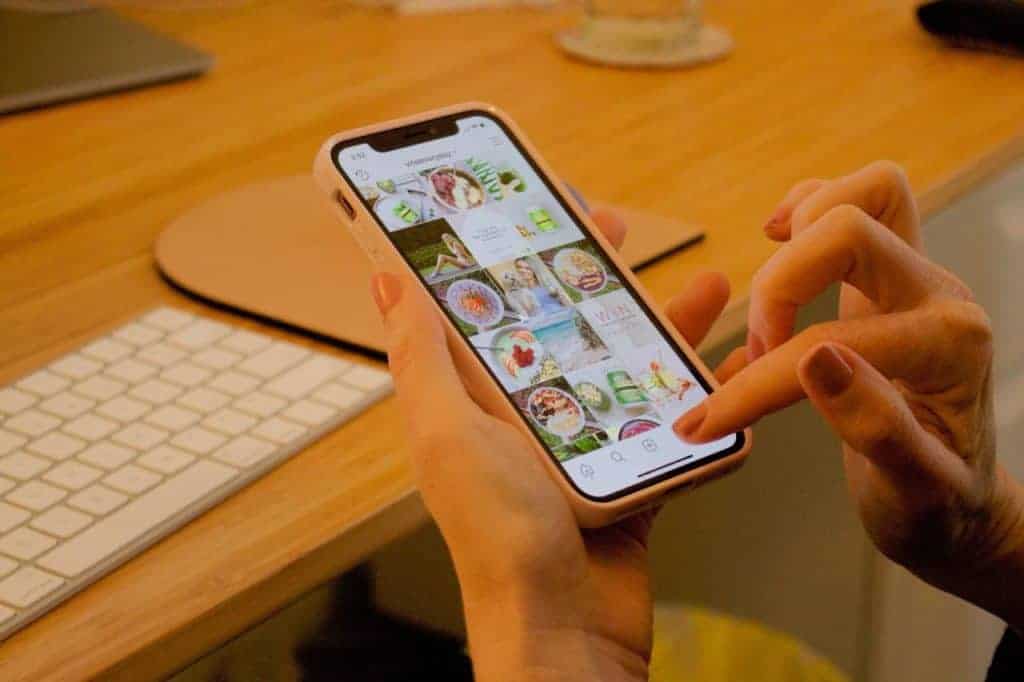 Viewers won't be able to locate the post on your account, even though you'll be tagged in it, and it won't be removed. This guide contains all you need to manage and hide your Instagram posts in which you have been tagged.
Why You May Want to Hide Your Tagged Photos
In most cases, tagged posts don't cause any issues. However, occasionally a friend or member of your family posts a picture you don't want everyone to see. Sometimes it's just random people tagging you in their pictures, and sometimes it's a spam account.
The fact is that hiding a post you're tagged in is really simple.
How to Hide Tagged Photos on Instagram
---
Hide a Tagged Photo by Tapping Your Username
The first step in hiding a tagged post is to open up the image and then take the following actions:
1. Tap the image, then click your username when it appears.
2. You may then choose "Hide from My Profile" from the options.
Under your tagged posts, the image won't be accessible to the general public anymore.
Hide a Tagged Photo Through Post Options
The Post Options menu is the second technique to hide an Instagram post with tags.
1. By tapping the three dots in the upper right area of the image, choose Post Options.
2. The box that displays when you tap your username in a tagged photo will show when you pick Post Options.
3. Clicking this option will hide the post from your profile.
Note: This is a fantastic feature if the tags in a post are piled on top of one another or if you do not wish to navigate through a set of posts to see the exact post you're tagged in.
How to Hide Multiple Tagged Photos at Once
You don't have to hide each post individually if you're simply going through the posts you've been tagged in and trying to tidy up your profile by concealing some older postings. You can quickly and easily hide multiple posts from your Instagram account.
1. Tap the image of your profile.
2. Select Settings. Click on the Privacy option.
3. Click Posts and select the Manually Approve Tags option.
4. Next to Tagged posts, tap Edit and select each image whose tag you want to hide or delete.
5. You can choose either the Hide or the Remove option. While Remove will accomplish both, Hide will only remove the image from your profile without removing you from it.
If You Want to Unhide a Tagged Photo, What to do?
These 2 simple actions will help you restore a hidden post to your profile.
1. Look up the image you want to display on your profile.
2. To retrieve it, choose the Post Options and then select Show on My Profile option.
Who Can See My Tagged Photos on Instagram
By selecting the Tagged Photos icon, anybody who visits your profile may also see the pictures in which you've been tagged. There are just two methods to prevent this:
1. Set your profile to private so that only followers you accept may view it.
2. By concealing or untagging images of you.
If I Hide a Tagged Photo on Instagram, Will the Person Know
No, Instagram does not notify the person if you hide a photo in which they tagged you. They can only find out if they go into your profile and check your tagged photos section. 
Also read:
Conclusion
You are now fully aware of managing and hiding your tagged Instagram photos. You may hide your posts by using the post options or simply tapping your username. Additionally, you may manually control who sees your tagged photographs on Instagram and unhide any posts you desire. We hope that this article has taught you everything there is to know about concealing Instagram tags and other things.