Your Instagram posts can easily be saved in a flash, but who exactly saves them? Not only will we explain whether it is possible to see the names of those who saved your Instagram posts, but we will also give you two ways how you can see who saved your Instagram posts.
You might also be curious about what happens after someone saves your post, but do not worry because we will also cover this topic!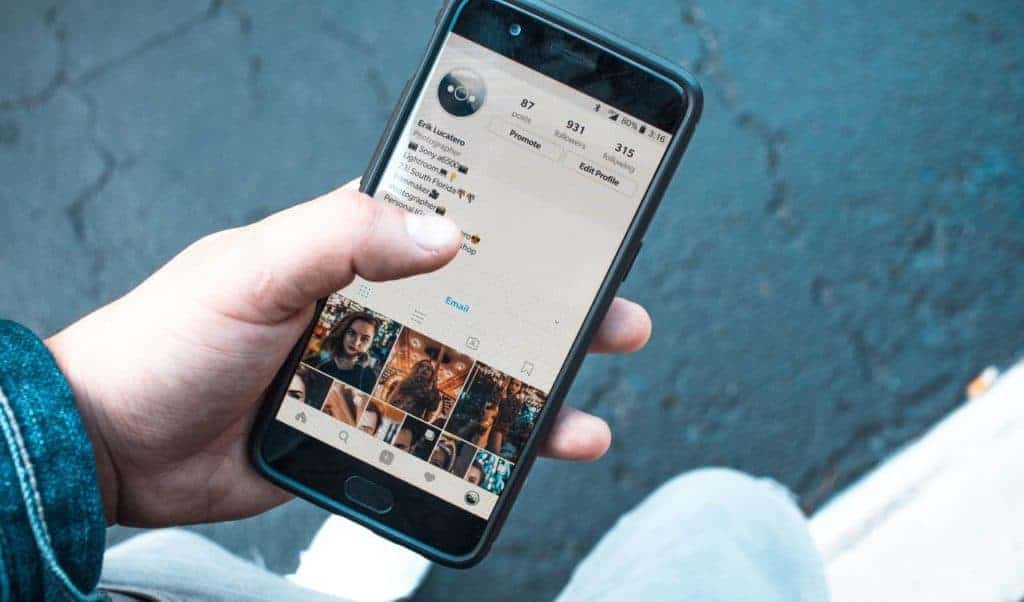 Can You See Who Saved Your Instagram Post?
---
Because of privacy, Instagram does not allow you to see who exactly has saved your post. However, if you own a business or creator account, then you will be able to see how many people have saved your post on Instagram. Even then, the names of these people will not be shown to you.
If you own a personal account, then your only option for finding out who has saved your post is by directly asking your followers about this. But do not be confused because we are going to explain these two methods in detail soon.
Ask Your Followers if They've Saved Your Instagram Posts
---
This method is not very accurate, but it will give you a rough idea of who all have saved your Instagram posts.
Step 1: On your Instagram account, go to the desired post and take a screenshot of it.
Step 2: Click on the home symbol in the bottom left and return to your main feed. 
Step 3: At the top left corner, you will see a camera icon which is for posting stories. Hit that button.
Step 4: Now, you need to swipe upwards and select the recently taken screenshot of your post.
Step 5: Then, click on the Text option, and you can choose to write down something along the lines of 'Who all saved my post? Please reply to this story. You may also edit the story to your liking before posting. 
Step 6: Lastly, click on Done and press the Your Stories option to post this story. When your followers see your story, whoever has saved your post can reply to that story to inform you.
See How Many Times Your Post Has Been Saved
---
This method will only work if you have a creator of a business account. You can easily switch from a personal account to one of these professional accounts. You can do this by going to your Instagram Settings, then to Account.
Here, you can either click on Switch to Creator Account or Switch to Business Account. Then, confirm your decision and then follow the steps below to find out how many times your Instagram post has been saved. 
Step 1: Click on your Instagram profile and navigate to your desired post. 
Step 2: In that post, you will see the View Insights option.
Step 3: A popup from the bottom will show the number of likes, comments, and more. The number under the last icon, which looks like a bookmark, is the number of times that your post has been saved. 
What Happens When Someone Saves Your Posts on Instagram?
---
If someone hits the save button on your Instagram post, then this post automatically gets stored in their Saved folder in their account. This folder can only be accessed and viewed by them.
If your Instagram post is saved in their account, then they have the freedom to go back to your post whenever they want, as long as they still have it saved. 
In addition, if someone saves your Instagram post, then the Instagram algorithm automatically understands that that person likes content like this and that they wish to see more posts like yours. This means that Instagram posts with similar content to yours will rank higher in that person's feed.
Moreover, Instagram also realizes that people enjoy content like yours, so it tends to show your post to more and more people. This is what happens when your Instagram post is saved.
Also read:
Conclusion
---
As you can see, there is no way to know who exactly has saved your post on Instagram. However, if you own a professional account, you can find out how many times your Instagram post was saved by clicking on View Insights. 
If you have a personal account, you can simply post a story asking your followers about who has saved your Instagram post. They can choose to reply to your story through direct messages. This method gives you a rough idea about who has saved your Instagram post. 
Do you like this news or article? Please, share it on your social media handles and let us know on Twitter: we love hearing your feedback!