Frequently, it has been noticed that bloggers and entrepreneurs demand the ability to cross-post their social media from one platform to another. What is the need? The obvious reason is that it is extremely convenient and time-saving.
However, given that Twitter and Facebook are the two very commonly used social media platforms, finding a system to cross-post across the two networks makes sense. In this guide, we will show you how to post a tweet on Facebook, moreover, how to share Facebook posts on Twitter.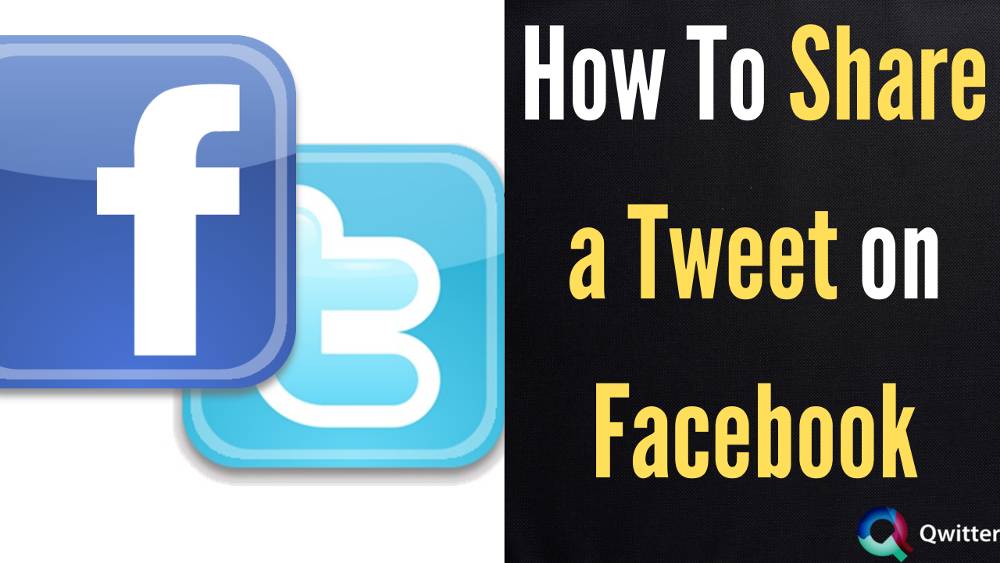 Posting of Tweets from Twitter to Facebook
---
If you are willing to share your tweets from Twitter to Facebook then there are merely two steps that have to be followed:
Automatic Cross-Posting from Twitter to Facebook
Manual Sharing
Automatic Cross-Posting From Twitter to Facebook: No Longer Works
Your tweets will no longer automatically be shared on Facebook. Twitter has stated that this feature will be carried out, and users will have to copy their tweet's URL to share it on Facebook.
Before 2018, it was simple to set up Twitter to automatically share tweets to one's personal or company Facebook page. The easiest method was to navigate to "Apps and devices" then in the Twitter app/web tap the "Settings and Privacy" section and select "Facebook Connect."
This feature would have helped link your Twitter account to Facebook, allowing any tweet you send on Twitter to automatically be shared on your Facebook page. If you try to connect Facebook to Twitter now, with this method then an unending error will occur on your screen.
However, this feature is no longer available or in use, as Facebook took it down. Therefore, now you will have to depend on manually sharing a tweet link on your Facebook account. Have a lot at the following section to know-how.
Manual Sharing of a Tweet On Facebook
Nevertheless, even if you cannot connect automatically this doesn't mean you cannot cross-post at all. You can still share your tweets on your Facebook profile by manually copying the link of the tweet and pasting it on Facebook.
Undoubtedly, this is very time-consuming and tedious. Following is how you can do this:
Go to your Twitter timeline and choose the tweet you'd like to publish on Facebook.
Copy the link to the tweet and paste it on your Facebook post and then, post it on your page. That's it, users will be able to click the tweet and they will be redirected to your Twitter account automatically. 
Can I embed a tweet on Facebook?
---
Yes, you can embed a tweet on Facebook. Embedding tweets have become a very popular and growth strategy of marketing. Although Facebook does not allow the users to automatically embed their content but allows manual sharing that is by copying Twitter links and posting on Facebook. Additionally, you can also make use of third-party apps or tools to do the same. 
Sharing your Facebook updates on Twitter
---
In contrast, Twitter has permitted you to freely share your Facebook content on your Twitter timeline which means, you will be able to post your Facebook posts on Twitter.
Simply select the sort of content you'd like to cross-post to Twitter, then save your modifications. Your Facebook and Twitter updates will be synced automatically.
Other Alternatives To Automatically Share Tweets On Facebook
---
Are you thinking of a feasible alternative to automatically share tweets on Facebook now that it has blocked all third-party apps from publishing updates on users' profiles? Yes, there is an alternative!
Facebook's move to prohibit all third-party apps from sharing content on its platform due to privacy concerns is undoubtedly a disadvantage.
As a result, connecting your Twitter account to Facebook for Twitter to automatically share your tweets on Facebook has become technically impossible. The use of social automation apps appears to be a realistic alternative in this circumstance.
Some social automation applications like Buffer and Hootsuite are available which you can use to respond. Buffer app is most commonly used by users because it is much more straightforward to use.
Below written is how we're going to use the alternative tool for cross-posting on Facebook and Twitter:
Sign in/up for the chosen app (Buffer or Hootsuite). Connect the two social media identities – Facebook and Twitter – after you are inside the app.
Write the content you are willing to post as a tweet or a Facebook status update. You can either post it or schedule it for later.