Twitter is a micro-blogging platform that is extremely useful across academic institutions. Teachers, parents, and students can immensely benefit from the benefits offered by Twitter in education.
For example, instructors can use the short tweets of 280 characters to inform students about any changes and to work as a great team collaboratively. Using social media in a contemporary learning environment seems easy, but the simplicity often results from how we think about it – new ways to accomplish tasks.
Our culture has significantly evolved to the extent that online distribution of ideas has become commonplace. Today's student needs have shifted, and they require digital citizenship skills.
Social media platforms like Twitter shows students that learning isn't limited to their classroom, but the world is their classroom. They create an avenue for discussion and shared ideas without boundaries.
Why is Using Twitter in the College Classroom Important?
---
Twitter has 140 characters or less to get a message across to followers. This reason right here is why Twitter is perfect for the college classroom. It should not be used as a replacement for face-to-face interaction but as an enhancement.
In the past, if a professor wanted to post something for their students they would have to wait until class time or post it on the blackboard and hope the students check it.
With Twitter, professors can post reminders for assignments due, links to articles relevant to the course, and events going on campus that may be of interest. In addition, professors can tweet out encouragement or positivity.
It has been shown that Twitter can improve student engagement, provide quick announcements or reminders, and give all students a voice, not just the ones who participate in class discussions.
Using Twitter in conjunction with face-to-face interaction will lead to a more successful classroom experience.
Besides, Twitter is one of the students' preferred social media. Research shows that learners are more likely to scroll on Twitter than on school websites. This means they are more likely to stumble onto academic-related tweets in and out of school.
Many students already use the platform, so they don't need to sign up for yet another app.
8 Ways to Use Twitter in the Classroom
---
Twitter has proved to be a handy educational tool. Using it in a learning environment allows you to post only a few short sentences, which is exactly enough to convey the message.
We live in a busy world where people don't have the time or the mood to read long walls of text. They prefer to capture only the essence, and Twitter offers precisely that.
Below is a visual spectrum of various ideas for using Twitter in a 21st-century higher education classroom.
1. Extend Learning
I have learned that one of the most effective methods to utilize Twitter in the classroom is to extend learning outside of the classroom. By allowing students to learn from other tweeps and users, Twitter may help them develop further. It also encourages students to share their expertise with people all around the world.
Teachers can create an ongoing class, activity, lesson, or idea on Twitter around an essential question. Even an 'asynchronous' debate. Although other online discussion tools exist, Twitter chats and threads are unique.
They are fast-paced and involve micromanaging multiple conversations at a time. With the 'Space' feature, an instructor or moderator can hold a meeting with students remotely and even allow the global community to partake in the forum.
Luckily for society, Twitter is the best social media to engage students.
2. As A Research Tool
Twitter has become an increasingly popular communications platform in recent years, and it has also proven to be a valuable research tool. When used correctly, Twitter can help students quickly find and share information with their classmates.
For example, Twitter can be used to search for articles, blog posts, and other resources on a particular topic. Additionally, Twitter can be used to follow experts in a field of interest and to engage in discussion with them.
Finally, Twitter can also be used as a platform for conducting classroom-based research projects. By harnessing the power of Twitter, teachers can give their students a valuable tool for finding and sharing information.
3. Get Important Educational Resources
Sometimes teachers are simply out of ideas concerning interactive and creative teaching methods. However, searching for "Twitter for Teachers" resources allows them instant access to hundreds of important links.
Instructors can also get insightful ideas from other teachers worldwide, follow good examples, or share their efficient teaching methods.
Imagine, as a teacher, you can attend free workshops and conferences where you can discuss new trends and methods with colleagues from around the world.
Twitter is a digital town square – a place where ideas can be shared, in an instant, from anywhere in the world. Here, teachers can share techniques, ideas, and suggestions on how to inspire their students. Thus, educators can use Twitter for:
Sharing teaching ideas and techniques
Communicating across the classroom, school, college, country, and the globe
Professional development
Attending workshops and conferences
Inspiring students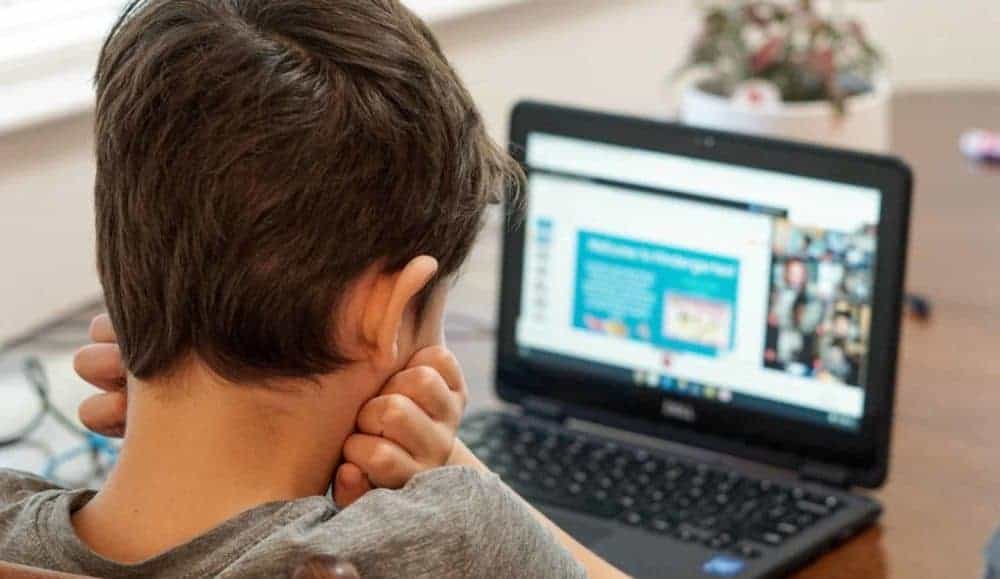 4. Connect Students with Professionals and Experts
It's fantastic that social media allow students and recent graduates to join debates with popular executives
It is not every day that one can debate current events with executives. On Twitter, however, it happens every day. Specifically, many public relations and marketing professionals have joined Twitter to discuss relevant topics with their followers.
For example, Elon Musk regularly tweets about Tesla cars, innovation, and climate change mitigation efforts. David Bradfield, a global chair of digital practice at Fleishman-Hillard, enjoys connecting with current public relations students via the platform.
Years ago, he ran a blog for job seekers in the PR field. Not only are Bradfield's tips inspiring, but the link was exclusively sent to his Twitter followers.
5. Access Professional Paper Writing Services
For students, social media is the means of getting what they need from the world. We are talking of students who are always switched on to the Internet. We are also dealing with a group of students juggling school and work simultaneously.
These students often need help writing their essays, and professional essay writers can assist them with their schoolwork. Such top-rated academic essay writing services as Custom Writings can help students complete their courses successfully.
Their assistance comes in handy for students who need top-quality, cheap, original, and professionally written papers and guidance for their assignments. Twitter serves as an intermediary that connects students to essay writing companies.
6. Student Collaboration
Students view email as an old-fashioned tool for collaboration. They are increasingly embracing technology to enhance their learning beyond the classroom walls, and so should their teachers in order to promote knowledge acquisition.
College tutors can motivate students to use Twitter to work on collaborative assignments.
This way, they can also intervene at any point by giving a piece of good advice, sharing interesting and informative links with students, or assisting them with essential resources for research.
7. Connect with Other Classrooms
Instructors can now motivate their students to collaborate with other students via Twitter. They can even take it a step further by creating their classroom Twitter handle to tweet back and forth with students from across the globe.
8. Keep up with Trends
Twitter is incredibly helpful in connecting students and promoting learning with current events and trends. Educators can share interesting and informative articles with students on the platform. This can also go for colleagues as well. Twitter is a great place to keep fellow teachers updated on what's trending.
For example, a teacher can provide, or students can find images from a recent event or about a topic and then use a class hashtag or tweet at their teachers as they hashtag themes in those images.
Wrapping Up!
---
The use of Twitter in the classroom has always been a conversational topic. While some educators embrace the idea, others wrestle with it. The platform's use has various pros and cons.
Ultimately, your major concern is, "should I ever use Twitter in the classroom?" This article has shown that using Twitter in the classroom is worth the return for teachers and students throughout the world.