The Nigerian Government officially banned Twitter from public use on June 4, 2021, after Twitter deleted the tweets of Nigerian President Muhammadu Buhari. Their actions were criticized by leaders and journalists worldwide for denying the citizens the right to freedom of speech.
Recently, Nigeria has provided its citizens with social media freedom by removing the restrictions on Twitter use after seven months.
If you still find it hard to access Twitter and other restricted sites in Nigeria or are a marketer who struggles to create multiple Twitter accounts, switch to a VPN to add extra privacy to your web traffic.
A Virtual Private Network is an online server that hides and encrypts your location and web data. It allows you to browse while sitting at any location without letting anyone know.
Study in detail the steps to unblock Twitter with the best VPN considerations to use in Nigeria, along with answers to some common questions about safe VPN use.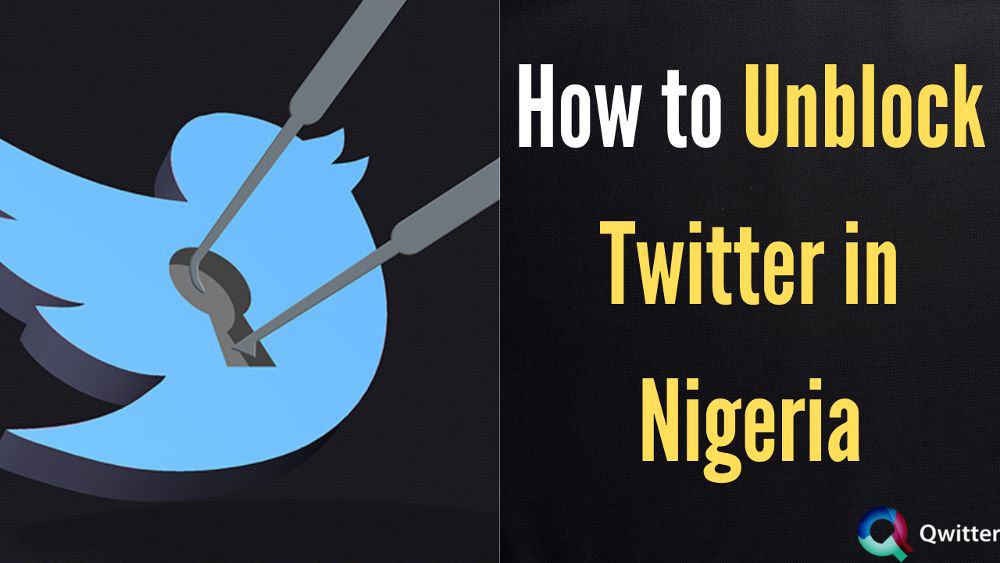 How to Unblock Twitter in Nigeria
---
Using a VPN is very easy. Buy a premium VPN service that guarantees 100% security. A free VPN is not safe for privacy. Steps to using a VPN slightly vary for desktop and mobile phones.
Follow these quick and easy steps to unblock Twitter in Nigeria.
Pick a VPN from our below list of VPN recommendations for Nigeria.
Go to the official website of the chosen VPN.
Subscribe to the VPN connection.
For android devices, download its VPN app from the google play store.
For iPhone devices, Download its VPN app from the apple play store.
Install the VPN onto your mobile or desktop.
Log in to the app.
Choose a VPN server different from your current location.
Click on connect.
After these steps, check your IP address. It should be different from the current location. Safely access twitter either on a browser or app. If you are unable to connect, contact their customer support service.
VPN considerations for Nigeria
---
Every available VPN is not worth trusting. Many VPNs lie about their privacy and data encryption policies. They can put your privacy at risk and store the data for selling to marketers. People living in Nigeria need a VPN with Robust encryption and advanced security features.
To save your time, We have made a list of the best VPN considerations for accessing Twitter in Nigeria.
NordVPN – NordVPN is the best VPN that makes your access to Twitter fast, safe and smooth without tracking your data and online activity. It's trusted by more than 10 million users worldwide. It's compatible with all devices and allows 6 devices to be connected simultaneously. No one can gain access to your sensitive data.
Express VPN – ExpressVPN is a VPN that offers secure Twitter access in Nigeria with more robust data protection and lightning-speed connectivity. It allows unlimited connections for mobile phones, computers, tablets, and routers. They provide a refund if you are not satisfied with their service.
Surfshark – Surfshark is an easy-to-use VPN that completely disguises your online activity and protects your data on all devices. It has a clean web feature that prevents your device from malware and phishing attempts. It has a special Camouflage Mode that doesn't let any Internet service provider know about you using a VPN.
PureVPN – PureVPN is a self-managed VPN service with 6500+ servers in 90+ countries with a certified No-logs policy. They never track and share your private information with any organization for their benefit. They promise a 31-Day Money-Back Guarantee.
IPVanish – IPVanish has advanced security settings available for 40,000+ IP addresses. They allow 10 devices to connect at a time with fast speed for all devices. They suit best for extensive bandwidth activities with zero-logs servers.
Proton VPN– Proton VPN is a high-speed VPN that keeps your personal information safe by sending data through an encrypted tunnel. It's specially created for activists and journalists to use for breaking the internet censorship restrictions in Nigeria or any other country. They offer a free version for public use.
Can I get in trouble for unblocking Twitter in Nigeria?
---
No. As Nigeria has lifted the ban on Twitter from Jan 13, 2022. Before this, You might have landed in trouble. The Nigerian Government announced that they would prosecute the citizens who will access Twitter. Also, People could be arrested for using Twitter.
There were no official laws. Now, You need not worry about getting in trouble for accessing Twitter. Twitter agreed to follow the Nigerian Laws. Make sure to check the pros and cons of a VPN.
Is it safe to use a VPN to unblock Twitter?
---
Yes, It's safe if you use a reliable VPN with a watertight Privacy Policy. No one should know about your search history. A VPN is responsible for encrypting your web traffic, So you can easily access Twitter.
Our recommended VPNs are tested, tried, and trusted by millions of users worldwide. Look for these safety features to ensure your 100% security.
Zero IP leak and DNS leak – Choose a VPN that ultimately ensures a zero IP and DNS leak to prevent accidental leaks of online activity.
Apps for all devices – No one would like to buy a VPN that does not work on their device.
Tight no-logs policy – No-logs Policy ensures that your data is in safe hands without the fear of being stored and shared.
Kill-switch – A kill switch feature automatically stops your internet connection when your VPN connection interrupts suddenly. This feature prevents your data from being exposed to ISPs and Government organizations.