Adding a video on Twitter is a feature that Twitter offers to its users. While tweeting users can add a video to make their tweet more effective and provide relatable content.
As when you choose to upload a video rather than write a tweet, you get to say as much as you want through the video without any limitation. And thus, videos are considered a more convenient way on Twitter.
If you don't know how you can post a video on Twitter, there's nothing to worry about. As in this article, I am going to tell you how you can do it.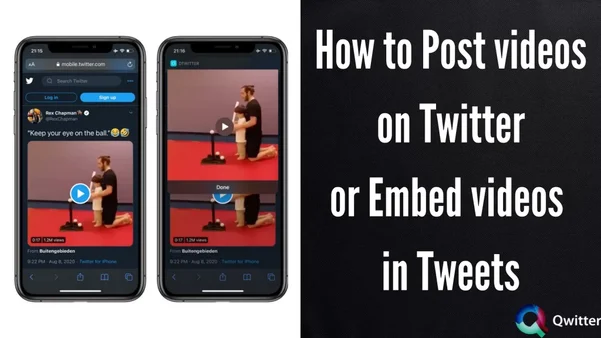 How to Post Videos on Twitter from your computer 
---
First, we will discuss how we can post videos on Twitter using a laptop/computer, which means, we will tell you how you can post videos using Twitter on a web browser:
STEP 1: Open the Twitter website on your web browser or simply, click here.  
STEP 2: You will have to sign in to your account using your credentials.
STEP 3: Once you are logged in, you will see a "What's happening?" box, click on it.
STEP 4: Click on the "Media" icon which is placed at the top-left corner of the same tweet box. It's the basic Media icon with two mountains on it.
STEP 5: A window will pop up on your screen, you will have to select the video that you want to upload from your gallery. 
STEP 6: You can also add a few words like a caption under the video and then, hit the 'Tweet' button to upload your video.
You need to remember that the maximum file size of the video needs to be under 512MB and it shouldn't be longer than two minutes and 20 seconds, or else, Twitter will ask you to trim it before uploading. 
If you want to Post Longer Videos, read this article on How to Post Longer Videos On Twitter
How to Post videos on Twitter from your mobile device 
---
Now, let us discuss how we can perform the same process using the Twitter app on our mobile devices:
STEP 1: Launch the Twitter app on your mobile device. And if you haven't installed it already, you can do it from Google Play Store or App Store.  
STEP 2: You have to tap on the compose button of Twitter which is located at the bottom-right corner of the screen, and the icon contains a feather and a plus symbol.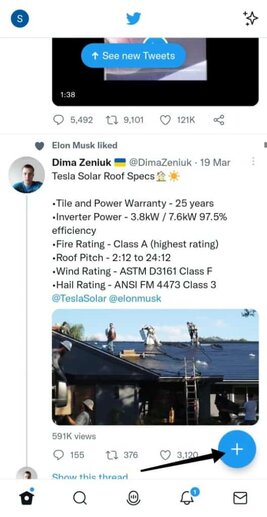 STEP 3: A new page will open up, click on the Media icon which is placed among all the other icons.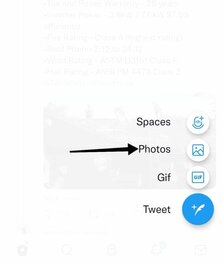 And then, choose the video that you want to upload from your device. You can also record a video if you want by clicking the camera icon.  
STEP 4: And lastly, click on the 'Tweet' button to upload the video.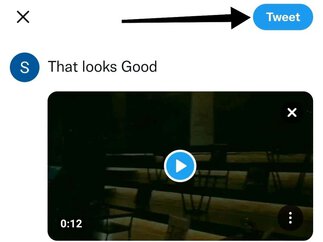 How to Embed Videos in a Tweet
---
If you want to post an embedded video on Twitter then, you will have to follow the steps that are mentioned below:
STEP 1: Copy the URL link of the video that you want to post on Twitter, simply copy the video link you want to embed.
STEP 2: And then, paste the URL link into the tweet box that we use when we have to post on Twitter.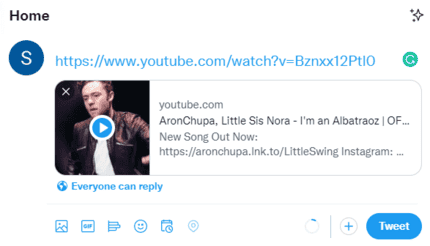 However, you will have to look for the character limit with the link. An embedded video preview will appear in the tweet box if the link is correct.  
STEP 3: You can insert some text if you want and when you are done, tap on the 'Tweet' button.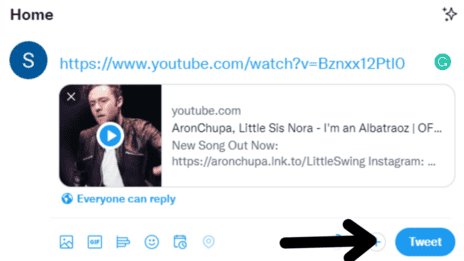 How to Post Videos on Twitter Without Link
---
When you post a URL link of a video on Twitter, the URL disappears on its own and a preview of the video appears in the tweet.
I would recommend that you avoid writing anything else after the URL link as then, the link will be included in your tweet. The best way is to keep the link towards the end of the tweet and then, only the preview of the video will appear and not the link.
How to Post Multiple Videos on Twitter at once
---
Unfortunately, you can't add more than one video in a single tweet. If you want to post multiple videos on Twitter, you can add them in a thread. However, you can't post all of the videos in one tweet.
Twitter has not yet introduced a feature that allows users to post multiple videos together; however, users can post multiple images in a single tweet. Thus, I am sure that this feature would be on its way to launch too. Till then, continue posting videos on Twitter one at a time.
Read more Twitter Videos related articles:
Conclusion
---
I hope you liked reading this article and found it helpful enough to understand how one can post videos on a famous social media platform i.e., Twitter. We tried to include every bit of information that we can, relating to the topic, we tried answering several frequently asked questions as well. Posting a video on Twitter is now as easy as posting an image.