Twitter is a popular social networking site that many people use to share information with the world. It's also one of the best ways for brands and businesses to connect with potential customers. One way that they can do this is by sharing videos on Twitter, which have now been enhanced by video playback capabilities!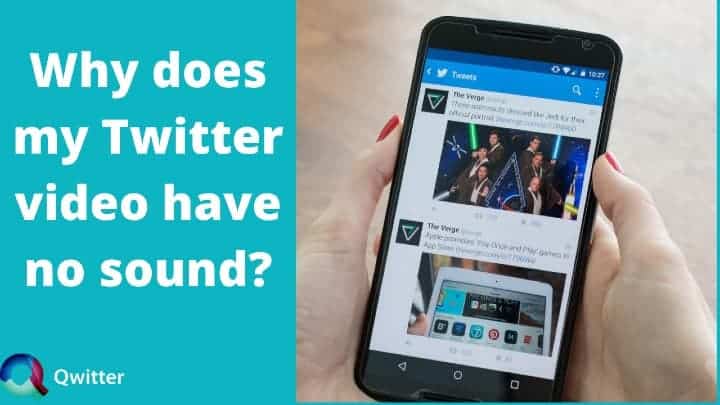 However, some users are reporting trouble with videos not having sound when played back in their feed or on their own timeline. This article takes a look at what might be happening if there is no sound on Twitter videos and how you can fix it so you don't miss out on any engagement opportunities!
Since Twitter videos are now playable on the platform, it's important to make sure that your video is making its way through properly. One of the most common causes for a silent video feed is if you have muted your phone or turned off all notifications from apps like YouTube and downloaded the mutes audio option on Instagram. These steps can be taken to fix this issue:
Twitter video will not play if the poor network so check your network connection
Check if you're in airplane mode and turn off this setting, check to see that both Wi-Fi and data are enabled
Try to reinstall the Twitter app on your iPhone or Android
Make sure you already have the latest Chrome browser version.
Check the settings on your phone for recording sound and make sure it's turned on
Try plugging in headphones into the audio jack of your device and see if that solves the issue
Reboot your device and try again!
If you're using a browser, make sure that flash is enabled
Make sure that you have sound on while recording your video
Update your Twitter app on your mobile device and then check again for sound
Make sure you are using a supported video format
Check the volume on your computer and make sure it is not muted
If you have a Mac, go to System Preferences > Sound > Output and select "Internal Speakers" for the sound output
Do you like this news or article? Please, share it on your social media handles and let us know on Twitter: we love hearing your feedback!