Instagram is a popular social media platform that connects millions of users. No wonder none of us can imagine a life without it today. But sometimes, a situation might arise when your favorite platform Instagram is not working properly. 
A situation like that can be extremely frustrating, right? Well, with us by your side, you have nothing to worry about. This guide brings you 11 ways to fix Instagram if it's down or not working properly. 
So if the Instagram error messages or Instagram login problems are troubling you, do not worry. Our straightforward methods are all you need to the rescue. Don't let anything bring you down; learn how to get your Instagram app functioning again properly.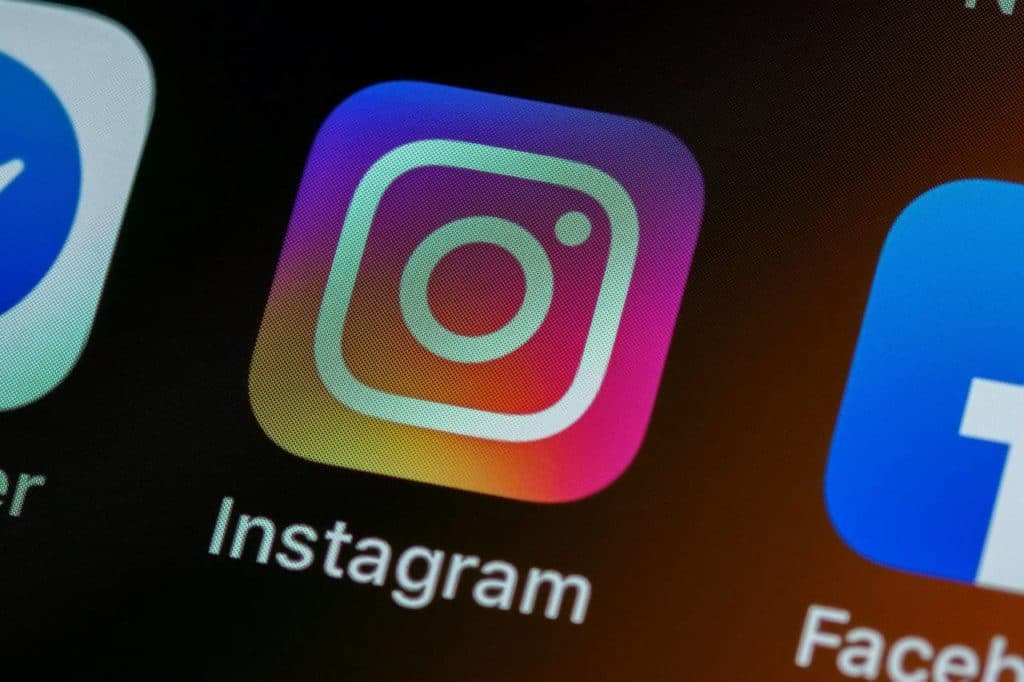 What to do if Instagram is not working?
Wondering what to do if Instagram is not working? If you are facing any problems, we advise you not to panic. From ensuring a proper connection to contacting Instagram, there is several ways you can get Instagram working again. 
We bring you some simple steps to resolve any issue you are facing. We have got here everything you need to do.
Check if you are following too many people
This is one of the primary reasons why Instagram might not work properly for you. You are following way too many people, and this has caused the app to start behaving erratically.
Instagram has a policy that no one can follow more than 7500 people. If you are following more than 7500 people, then Instagram might not work properly. To ensure this doesn't happen, keep a tab on your "Following." Here's how you can do that:
Open Instagram and "Login".
You will see your "Profile Picture" on the homepage in the bottom right corner. 
Tap on your profile picture to open your Instagram profile. There you will see your "Following" list and the number of people you follow. 
Tap on the list to see the accounts you follow. If you are following many people, you can unfollow them. All you need to do is tap on "following" next to the person's name. The pop-up will confirm if you want to unfollow the person. Tap on "Unfollow," and voila! The person will now be removed from your following. 
Please know if you follow way too many people (say 100s) in a go, Instagram might not behave properly. So ensure not to do that. 
You need not regulate your followers for Instagram to work properly. There is no limit on followers for a particular Instagram account presently. This means you can have unlimited followers.
Try to restart the app (or your phone)
Sometimes a simple restart works when nothing else does. It is a simple solution to fix the problem on Instagram, especially if the app is crashing. You can either restart the app or maybe your phone or tablet.
To restart the app, simply close it on your device and reopen it. This will clear the app's cache and memory, ensuring smooth functioning. 
If the app is not working,  restart your phone/tablet or PC. After restarting, launch the app to see if it is working properly. You never know if the problem will be solved with these simple steps. 
Check to see if Instagram is down.
Sometimes Instagram can be down due to some technical or maintenance issue. If that is the case, you and several other users might be unable to operate the platform. To check if Instagram is down:
Search the web for any information. Usually, when Instagram is down, there are several news reports on the issue.
Check Twitter. I often happen that whenever any app is down, it usually trends on Twitter. Several users raise concerns on Twitter whenever Instagram is down, so you might be able to see if Instagram is down or not.
Check forums like Reddit or Quora. Users there often discuss any issue that they might be facing with Instagram.
If Instagram is down, wait for some time before the problems are resolved. Keep a check on the web, Twitter, or communities where you will be informed once Instagram starts working properly.
Try logging in on another device
Sometimes the issue might not be with Instagram but with your device. Try logging in on another device to determine the issue.
Find another device like a tablet, laptop, PC, or another phone. Now either install the application or open Instagram on the web. Now login to Instagram and see if it's working properly. If there is no issue, then the problem is with your original device. Resolve it if you want to operate Instagram on that device.
Ensure Instagram is up to date
Ensure you are using Instagram with all its latest updates. Check for any new updates and install them if not already installed. Go to the app store and search for Instagram. You will see the app where you can check for any new updates. If there are updates, install them and run the app. 
Try using Instagram in a browser
If you are using the Instagram app and it is not working properly, try using it on the browser. Go to your web browser and open Instagram's website. Login to your account and see if it is working properly. The problem might be in your Instagram app if there is no issue. 
To resolve the issue with the app, you might have to uninstall the application and install it again back again for it to work properly. This is how you could do it for Instagram:
For Android: Go to Settings> Apps> Instagram> Uninstall. Once uninstalling is completed, go to the App store and download Instagram once again. Try using it if it works properly. 
For iOS: Go to Homescreen> Select and hold Instagram> Choose "X" to uninstall. Once done, go to the apple store and download Instagram again. It might be able to work properly. 
Clear your cache
Sometimes clearing the app cache is all you need to do for the smooth functioning of Instagram. Go to "Settings">" Instagram App" info>" Storage and Cache">Clear "Cache". This might help your Instagram app to work properly.
Ensure you have enabled permissions
Every application needs certain device permissions to work properly, and Instagram is no different. If you have not provided access, the app may misbehave. Here's how to check and enable permissions for Instagram. Go to "Settings"> "Instagram" >App Info> App Permissions. See if all permissions are enabled; if not, slide the toggle switch to allow access to Instagram. 
See if you have enough storage
Low storage on your device might cause problems with Instagram. In that case, clear unwanted photos, documents, videos, and unimportant data from your device. You can also use hard drives or SD cards to clear up space on your device.
Report the problem
 Lastly, you will have to report the issue to Instagram's help center if nothing seems to work. They might be able to help you with the issue. 
Here's how to do that:
Open Instagram and "Login".
On the homepage, tap on your "Profile Picture" in the bottom right corner to open your profile.
On your profile page, tap on "three lines" in the top right corner.
From the list of options, choose "Settings".
Now tap on "Help" and then "Report a Problem". Submit the issue to Instagram and wait for them to resolve it.
Conclusion
Now you see there are various reasons your Instagram not be working properly. Luckily there are many solutions too. We have listed all of those above for you. Just follow all the steps listed in the guide, and you are good to go. Hopefully, you will never face a major problem with Instagram again.